Blom Lemsteraak 1210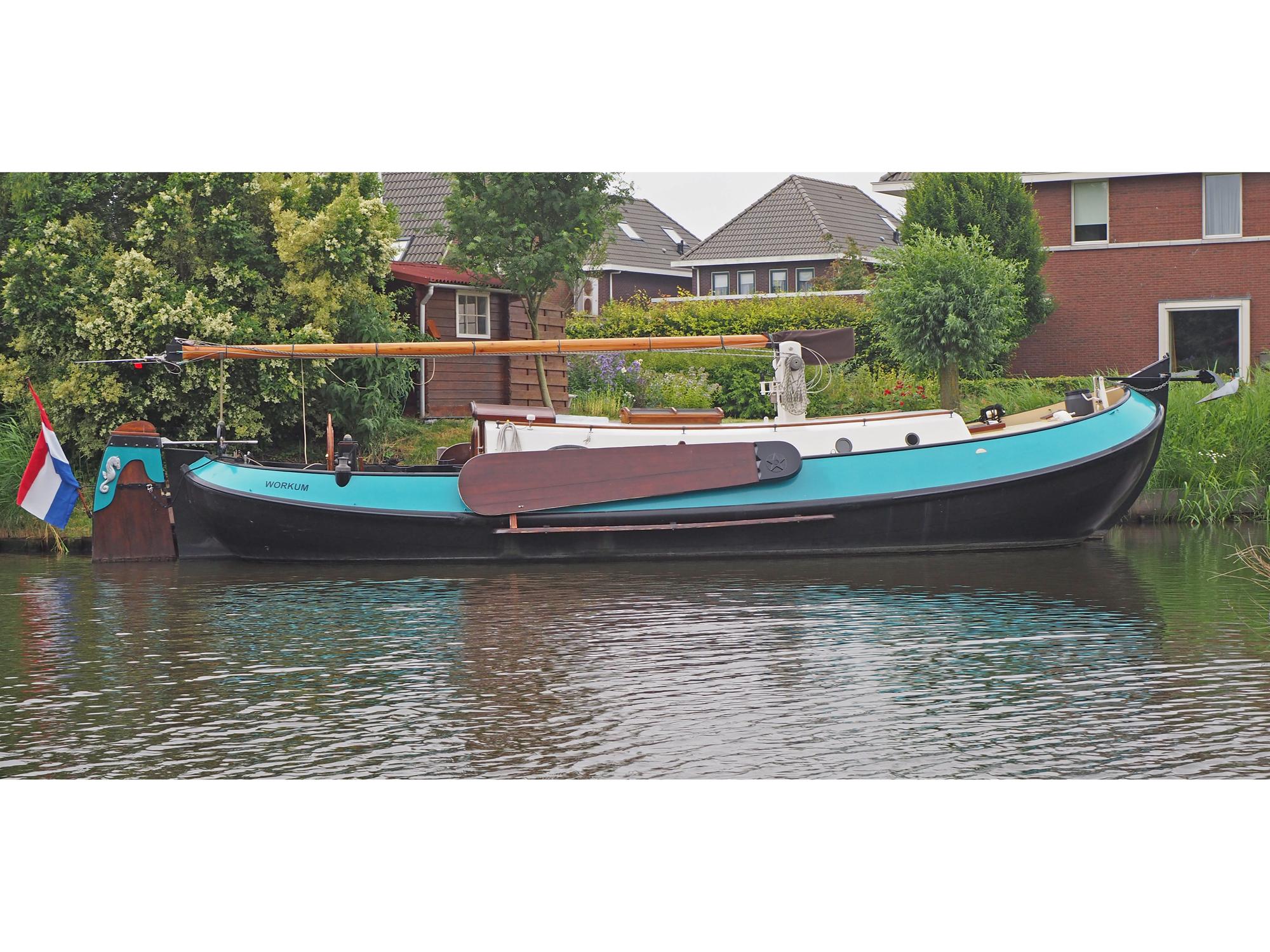 headingdetails Blom Lemsteraak 1210
€ 95,000
Sleeping places
6 + 1
year built
1996
Berth
Workum
Category
Round bottoms and flat bottoms
Contactperson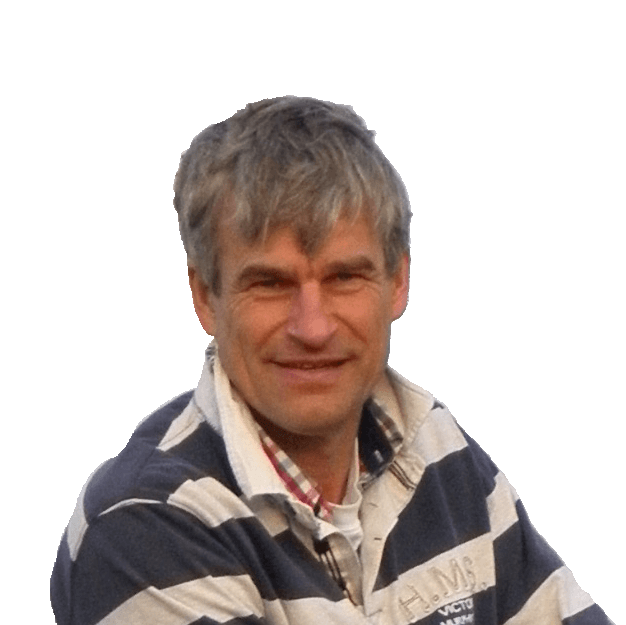 Willem Beekhuis
+316-19730566
Holding tank, shore power, solar panels, AIS, etc. Beautifully lined and spacious barge suitable for a long stay on board. Original rigging present.
Dimensions
12,10 x 4,20 x 0,80 m.
Engine
Yanmar 62 HP (46 kW) Diesel
Construction material
Steel
Reference number
214040
Construction material

Steel

Hull shape

Roundbottom

Deck

Steel non skid

Superstructure

Steel

Keel / leeboard

2 x sideboard keels (Basralocus hardhout)

Rudder

Basralocus (hardwood)

Steeringsystem

Mechanic wheel steering

Windows

In brass and hardwood frames

Displacement

19,000 kg.

Airdraft

16.00 m.; 2.40 mast down

Yard

Skipshelling Blom Hindeloopen (hull)

Designer

D. Blom

Building number

965171
Beautifully lined and spacious Blom Lemsteraak suitable for a long stay on board.
The current owner has had a short, easily lowerable mast made with a large support sail for combined sailing on inland and open water. For example, the way there over the Wadden and back in the middle. For example, he has been to Hamburg.
The original rigging is present and is in very good condition. This one has hardly been used!
---
Material

White painted wood

Upholstery

Mattresses starboard cages in the tip are missing

Saloons

Saloon, Fore ship

Cabins

1

Berth

6 + 1

Headroom saloon

1.95 m.

Headroom frontcabin

1.92 m.

Bedsize front cabin

2.00 x 1.37 m.; Front: 1.96 x 0.95 m. (boven, 2 x), 1.85 x 0.80 m. (down, 2 x)

Bedsize saloon

2.20 x 0.57 m.

Toilet

Toilet room with electrical toilet and sink

Television

Samsung flatscreen

Radio

Kenwood radio-CD player

Cooking device

Etna 4 - flame gas cooker

Refridgerator

Isotherm 130 litres

Heating

Webasto Air Top Evo 3900 and an electric heating (220 Volt)

Insulation

Rookwool
---
Brand / type

Yanmar 4 JH2-TE

Power

62 HP, 46 kW

Number of cylinders

4

Cooling system

Closed cooling

Year built

1996

Hours

2,150

Fuel

Diesel

Fueltank(s)

200 Litres steel

Tank meter

Gauge glass

Gearbox

Kanzaki mechanical

Propulsion

Shaft

Instruments

Tachometer, Watertemperature, Oilpressure
---
Voltage

12 and 220 Volt

Batteries

1 x 95 Ah (2020), 2 x 180 Ah (2021)

Shorepower

With earth leakage switch

Alternator

80 A. 12 Volt

Batterycharger

Victron Multiplus Compact 12/1600/70 70 A.

Solar panel

3 x

Inverter

Victron Multiplus Compact 12/1600/70 1,600 W.

Diode bridge

Victron Cyrix-i

Voltmeter

2 x
---
Watertank(s)

Approx. 300 litres stainless steel

Waterpressure system

Electrical

Holdingtank

Vetus approx. 50 litres synthetic with pump

Holdingtank meter

Vetus
---
Type

Gaff

Mast

Oregon Pine

Standing rig

Stainless steel

Boom

Oregon Pine

Jib boom

Oregon Pine

Gaff

Oregon Pine

Winches

2 x Meissner 25-44, 1 x Meissner 30, 1 x LVJ

Sails material

Dacron

Mainsail

United Baltic Sails 60 m2 (1998)

Jib

United Baltic Sails 29 m2 (1998)

Yankee

United Baltic Sails 23 m2 (1998)
---
Anchor

1 x

Cockpit table

Yes

Selfdraining cockpit

Yes
---
Bilge pump

1 x Electrical

Gas locker

Suitable for 1 bottle
---
View in 360 degrees

{"id":1606,"editor":{"tool":"select","shapeCounter":{"polys":4}},"general":{"name":"BlomLemsteraak1210","shortcode":"BlomLemsteraak1210","width":1000,"height":379,"naturalWidth":1000,"naturalHeight":379},"image":{"url":"https://zeilenmetebenvloed.nl/____impro/1/onewebmedia/Plattegrond%20Eb%20en%20Vloed.png?etag=%221b7ea-5659bd84%22&sourceContentType=image%2Fpng&ignoreAspectRatio&resize=1000,379"},"spots":[{"id":"poly-953","title":"Poly 0","type":"poly","x":74.845,"y":8.79,"width":17.423,"height":82.692,"x_image_background":74.948,"y_image_background":8.79,"actions":{"click":"run-script","script":"https://www.beekhuisyachtbrokers.com/upload/aanbod360/blom-lemsteraak-1210/Voorschip 2.JPG"},"default_style":{"background_color":"#ff0000","background_opacity":1},"mouseover_style":{"background_opacity":1},"tooltip_content":{"squares_settings":{"containers":[{"id":"sq-container-797881","settings":{"elements":[{"settings":{"name":"Heading","iconClass":"fa fa-header"},"options":{"heading":{"text":"Voorschip/fore ship"}}}]}}]}},"points":[{"x":0.5901158989282191,"y":0},{"x":44.96596759658394,"y":3.94741722302893},{"x":75.14708518958794,"y":10.526354349059893},{"x":100,"y":18.7499685197128},{"x":98.81562620746537,"y":81.57893331023854},{"x":75.73986379938077,"y":90.46050377248969},{"x":39.64533874711759,"y":96.71052380539967},{"x":0,"y":100}]},{"id":"poly-1817","title":"Poly 1","type":"poly","x":63.711,"y":7.158,"width":10.825,"height":26.113,"x_image_background":63.711,"y_image_background":7.158,"actions":{"click":"run-script","script":"https://www.beekhuisyachtbrokers.com/upload/aanbod360/blom-lemsteraak-1210/Toiletruimte.JPG"},"default_style":{"background_color":"#ffaa00","background_opacity":1},"mouseover_style":{"background_opacity":1},"tooltip_content":{"squares_settings":{"containers":[{"id":"sq-container-75211","settings":{"elements":[{"settings":{"name":"Heading","iconClass":"fa fa-header"},"options":{"heading":{"text":"Toiketruimte/toilet room"}}}]}}]}},"points":[{"x":0,"y":97.91685395887647},{"x":0,"y":0},{"x":55.239708871199646,"y":3.1250573959997823},{"x":100,"y":6.25006645852606},{"x":99.04931703591086,"y":100}]},{"id":"poly-7548","title":"Poly 2","type":"poly","x":56.598,"y":33.815,"width":17.835,"height":59.843,"x_image_background":56.907,"y_image_background":33.815,"actions":{"click":"run-script","script":"https://www.beekhuisyachtbrokers.com/upload/aanbod360/blom-lemsteraak-1210/Voorschip 1.JPG"},"default_style":{"background_color":"#ff0000","background_opacity":1},"mouseover_style":{"background_opacity":1},"tooltip_content":{"squares_settings":{"containers":[{"id":"sq-container-527271","settings":{"elements":[{"settings":{"name":"Heading","iconClass":"fa fa-header"},"options":{"heading":{"text":"Voorchip/fore ship"}}}]}}]}},"points":[{"x":39.304890885580264,"y":0},{"x":99.9984392820003,"y":0.4545667371990468},{"x":100,"y":96.81811720327855},{"x":67.62903236062063,"y":99.09086652560188},{"x":36.414672367719014,"y":100},{"x":0,"y":100},{"x":1.7320501533838926,"y":22.27273666777255},{"x":38.149323717768965,"y":22.27288430419846}]},{"id":"poly-1810","title":"Poly 3","type":"poly","x":33.299,"y":7.157,"width":30.103,"height":86.772,"actions":{"click":"run-script","script":"https://www.beekhuisyachtbrokers.com/upload/aanbod360/blom-lemsteraak-1210/Salon.JPG"},"default_style":{"background_color":"#66aaff","background_opacity":1},"mouseover_style":{"background_opacity":1},"tooltip_content":{"squares_settings":{"containers":[{"id":"sq-container-683701","settings":{"elements":[{"settings":{"name":"Heading","iconClass":"fa fa-header"},"options":{"heading":{"text":"Salon/saloon"}}}]}}]}},"points":[{"x":0,"y":4.075250840699932},{"x":30.822012807573728,"y":1.8808491991937495},{"x":58.90429114336311,"y":0.9404100541380964},{"x":77.7399656368804,"y":0.9404100541380964},{"x":100,"y":0},{"x":98.63013276410784,"y":45.76800930179079},{"x":77.39749882790736,"y":45.76800930179079},{"x":76.71256520996127,"y":100},{"x":51.71248815492925,"y":99.37304056996291},{"x":26.369944290924185,"y":99.05951721856802},{"x":0,"y":97.49216227985161},{"x":0.34232982224945635,"y":38.55813585641068}]}]}
Salon (10.5Mb)
Toiletruimte (10.89Mb)
Voorschip (10.7Mb)
Voorschip (11.39Mb)
Berth