Huitema Zeeschouw 1050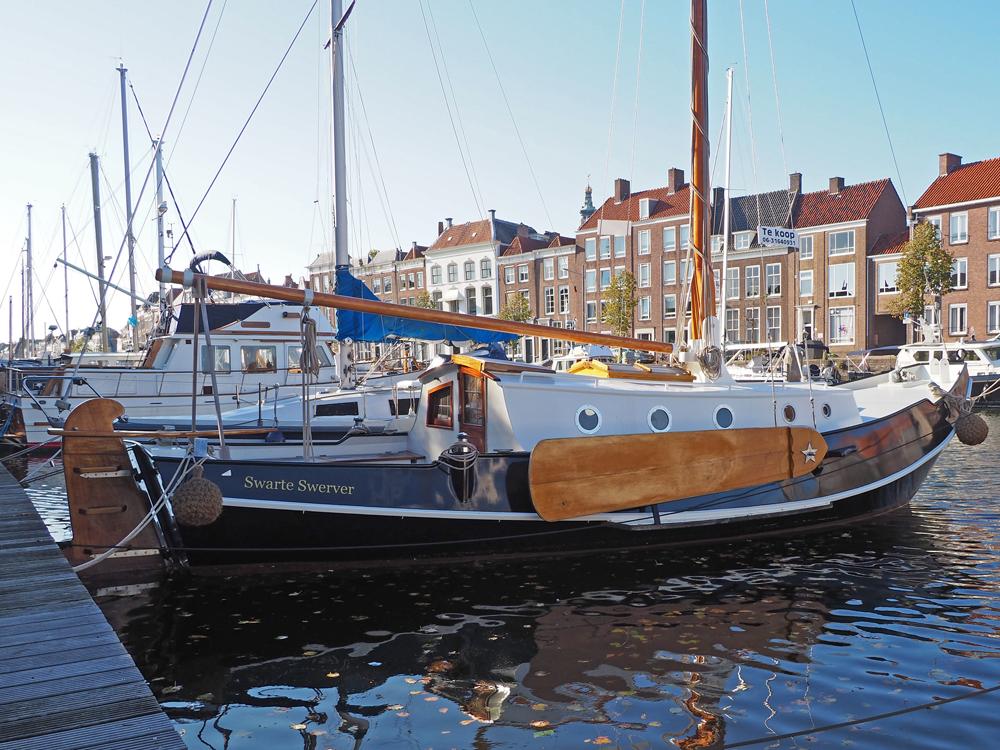 headingdetails Huitema Zeeschouw 1050
€ 59,500
Sleeping places
4 + 3
year built
1997
Berth
Middelburg
Category
Round bottoms and flat bottoms
Contactperson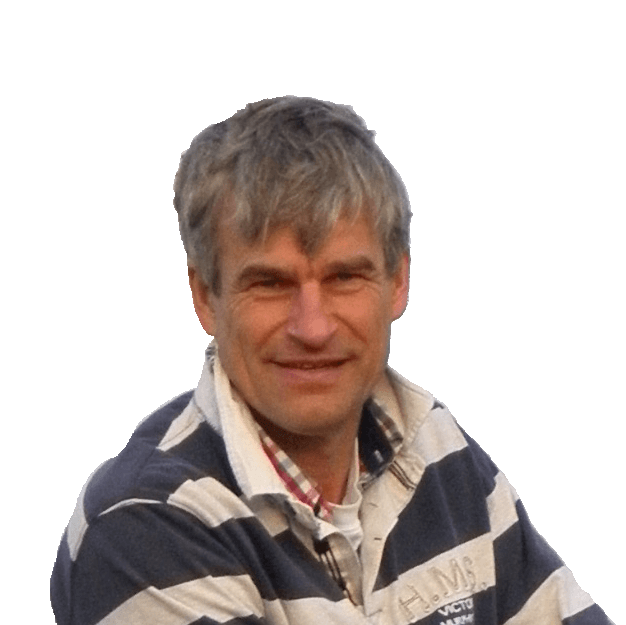 Willem Beekhuis
+316-19730566
Beautiful, very spacious and little sailed Huitema Zeeschouw 1050. Rudder, swords, sails and spars from 2011. In very good condition
Dimensions
10,50 x 4,05 x 0,70 m.
Engine
Beta Marine 38 HP (28 kW) Diesel
Construction material
Steel
Reference number
214062
Construction material

Steel

Hull shape

Flatbottom

Deck

Steel non skid

Superstructure

Steel

Keel / leeboard

2 x Oak ssideboard keels (2011)

Rudder

Oak (2011)

Steeringsystem

Tiller

Windows

Portholes in aluminium frames

Airdraft

13.00 m.

Yard

Thermo Yacht, Doesburg (Holland)

Designer

L. Huitema

Other

Sliding hatch from 2020
The Huitema Zeeschouw 1050 is a beautifully lined and well laid out sea fireplace. The layout and headroom in combination with the light interior makes the Huitema Zeeschouw 1050 a very ship. The cockpit is also spacious.
This Huitema Zeeschouw 1050 came into service in 2005 and rigged in 2011 including rudder and swords. Since then it has rarely been sailed; the sails are still in new condition.
It is a very well maintained Zeeschouw ready for years of carefree sailing pleasure.
---
Material

White painted sheet material and mahogany

Upholstery

Cushions salon newly upholstered in 2021

Saloons

Saloon, Fore ship

Cabins

2

Berth

4 + 3

Headroom saloon

1.93 - 1.90 m.

Headroom frontcabin

1.90 m. descending

Bedsize front cabin

Starboard: 2.03 x 1.20 m.; Front: 2.68 x 1.28 m.

Bedsize saloon

2,07 x 0,68 m. (starboard); 2,05 x 1,20 m. (portside)

Toilet

Toilet room with a pump toilet

Radio

JVC radio-CD player

Cooking device

Etna 4 - flame gas cooker

Refridgerator

Electrolux 68 litres

Insulation

Rockwool
---
Brand / type

Beta Marine Beta 38

Power

38 HP, 28 kW

Number of cylinders

4

Cooling system

Intercooling

Hours

1,085

Fuel

Diesel

Fueltank(s)

100 Litres steel

Tank meter

Gauge glass

Gearbox

Technodrive mechanic

Propulsion

Shaft

Instruments

Datcon tachometer

Other

Stainless steel engine hatch with gas spring from 2020
---
Voltage

12 Volt

Batteries

2 x 100 Ah

Alternator

55 A. 12 Volt

Diode bridge

Yes

Control panel

Fuse panel
---
Watertank(s)

300 Litres stainless steel

Waterpressure system

Electrical

Holdingtank

Synthetic, not connected
---
Type

Gaff rigged

Mast

Oregon Pine (2011)

Standing rig

Stainless steel (2011)

Boom

Oregon Pine (2011)

Jib boom

Oregon Pine (2011)

Gaff

Ash wood (2011)

Mastlowering system

Yes

Winches

2 x Lewmar 28 ST (2011)

Sails material

Dacron

Mainsail

Molenaar (2011)

Mainsail furling system

3 x Reef

Jib

Molenaar with 2 x reef

Yankee

Genua staysail Molenaar with 3 x reef
---
Anchor

1 x 20 kg. stainless steel with 30 m. chain

Anchorwinch

Mechanical

Schwimming ladder

Oak, attached to the rudder

Selfdraining cockpit

Yes

Other

Teak cockpit seats from 2020
---
Life buoy

1 x

Fire prevention

1 x Fire extinguisher

Gas locker

Suitable for 1 bottle
---
View in 360 degrees
{"id":1597,"editor":{"tool":"select","shapeCounter":{"polys":6}},"general":{"name":"HuitemaZeeschouw1050","shortcode":"HuitemaZeeschouw1050","width":964,"height":643,"naturalWidth":964,"naturalHeight":643},"image":{"url":"https://www.waterrecreatiesyperda.nl/data/ab/artikelen/artikel-details/ZEESCHOUW_BREESAN_-_7_personen.png"},"tooltips":{"fullscreen_tooltips":"none"},"spots":[{"id":"poly-5092","title":"Poly 0","type":"poly","x":75.674,"y":29.593,"width":19.869,"height":39.846,"actions":{"click":"run-script","script":"https://www.beekhuisyachtbrokers.com/upload/aanbod360/huitema-zeeschouw-1050/Voorschip 2.JPG"},"default_style":{"background_color":"#ff0000","background_opacity":1},"mouseover_style":{"background_opacity":1},"tooltip_content":{"squares_settings":{"containers":[{"id":"sq-container-248391","settings":{"elements":[{"settings":{"name":"Heading","iconClass":"fa fa-header"},"options":{"heading":{"text":"Voorschip/fore ship"}}}]}}]}},"points":[{"x":37.662487767934586,"y":47.57337288501642},{"x":40.90931346148629,"y":100},{"x":73.37652695462532,"y":89.31943878849056},{"x":99.99983947040327,"y":76.69966032885381},{"x":100,"y":33.98128437372437},{"x":57.79230942620571,"y":16.020310269517026},{"x":27.92080671530416,"y":6.312442600731565},{"x":0.6491885561539977,"y":0},{"x":0,"y":48.058508504205705}]},{"id":"poly-7416","title":"Poly 1","type":"poly","x":67.159,"y":27.08,"width":8.257,"height":21.664,"x_image_background":67.159,"y_image_background":27.08,"actions":{"click":"run-script","script":"https://www.beekhuisyachtbrokers.com/upload/aanbod360/huitema-zeeschouw-1050/Voorschip toiletruimte.JPG"},"default_style":{"background_color":"#ffaa00","background_opacity":1},"mouseover_style":{"background_opacity":1},"tooltip_content":{"squares_settings":{"containers":[{"id":"sq-container-403761","settings":{"elements":[{"settings":{"name":"Heading","iconClass":"fa fa-header"},"options":{"heading":{"text":"Poly 1"}}}]}}]}},"points":[{"x":0,"y":0},{"x":99.99980686199068,"y":13.39276267604898},{"x":100,"y":100},{"x":3.124426621535541,"y":99.10448845941181}]},{"id":"poly-4644","title":"Poly 2","type":"poly","x":63.03,"y":49.13,"width":20.385,"height":27.854,"actions":{"click":"run-script","script":"https://www.beekhuisyachtbrokers.com/upload/aanbod360/huitema-zeeschouw-1050/Voorschip 1.JPG"},"default_style":{"background_color":"#ff0000","background_opacity":1},"mouseover_style":{"background_opacity":1},"tooltip_content":{"squares_settings":{"containers":[{"id":"sq-container-59071","settings":{"elements":[{"settings":{"name":"Heading","iconClass":"fa fa-header"},"options":{"heading":{"text":"Voorschip/fore ship"}}}]}}]}},"points":[{"x":0,"y":0},{"x":97.46804347933835,"y":0.0005485990724213375},{"x":100,"y":73.60907218980469},{"x":72.78389262295231,"y":84.71939088003344},{"x":41.671775252559954,"y":92.61861532725743},{"x":26.582570616545176,"y":95.1348567628655},{"x":0.6329891301654298,"y":100}]},{"id":"poly-5139","title":"Poly 3","type":"poly","x":46.774,"y":25.725,"width":20.385,"height":51.838,"actions":{"click":"run-script","script":"https://www.beekhuisyachtbrokers.com/upload/aanbod360/huitema-zeeschouw-1050/Salon 2.JPG"},"default_style":{"background_color":"#66aaff","background_opacity":1},"mouseover_style":{"background_opacity":1},"tooltip_content":{"squares_settings":{"containers":[{"id":"sq-container-574951","settings":{"elements":[{"settings":{"name":"Heading","iconClass":"fa fa-header"},"options":{"heading":{"text":"Salon/saloon"}}}]}}]}},"points":[{"x":0,"y":1.1194029850746254},{"x":33.54469397017873,"y":0},{"x":63.9242982044281,"y":0.7462686567164192},{"x":98.10127473535942,"y":2.98507462686567},{"x":100,"y":44.03014552238805},{"x":79.11370915855629,"y":44.02903358208956},{"x":78.48103543480735,"y":98.50694029850743},{"x":44.93704555802225,"y":100},{"x":1.2666774016859472,"y":98.87977985074627}]},{"id":"poly-226","title":"Poly 4","type":"poly","x":31.679,"y":25.919,"width":14.966,"height":50.87,"actions":{"click":"run-script","script":"https://www.beekhuisyachtbrokers.com/upload/aanbod360/huitema-zeeschouw-1050/Salon 1.JPG"},"default_style":{"background_color":"#66aaff","background_opacity":1},"mouseover_style":{"background_opacity":1},"tooltip_content":{"squares_settings":{"containers":[{"id":"sq-container-454941","settings":{"elements":[{"settings":{"name":"Heading","iconClass":"fa fa-header"},"options":{"heading":{"text":"Salon/saloon"}}}]}}]}},"points":[{"x":1.7241379310344807,"y":4.942965779467679},{"x":42.24137931034486,"y":1.901140684410646},{"x":98.27586206896555,"y":0},{"x":100,"y":100},{"x":44.82758620689657,"y":99.23954372623575},{"x":0,"y":95.81665779467681}]},{"id":"poly-409","title":"Poly 5","type":"poly","x":35.163,"y":48.936,"width":4.387,"height":42.553,"tooltip_content":{"squares_settings":{"containers":[{"id":"sq-container-403761","settings":{"elements":[{"settings":{"name":"Heading","iconClass":"fa fa-header"},"options":{"heading":{"text":"Poly 5"}}}]}}]}},"points":[{"x":0,"y":100},{"x":100,"y":0}]}]}
Salon (11.27Mb)
Salon (10.27Mb)
Voorschip (10.96Mb)
Voorschip (11.12Mb)
Voorschip toiletruimte (9.32Mb)
Berth