Nimbus 280 Coupé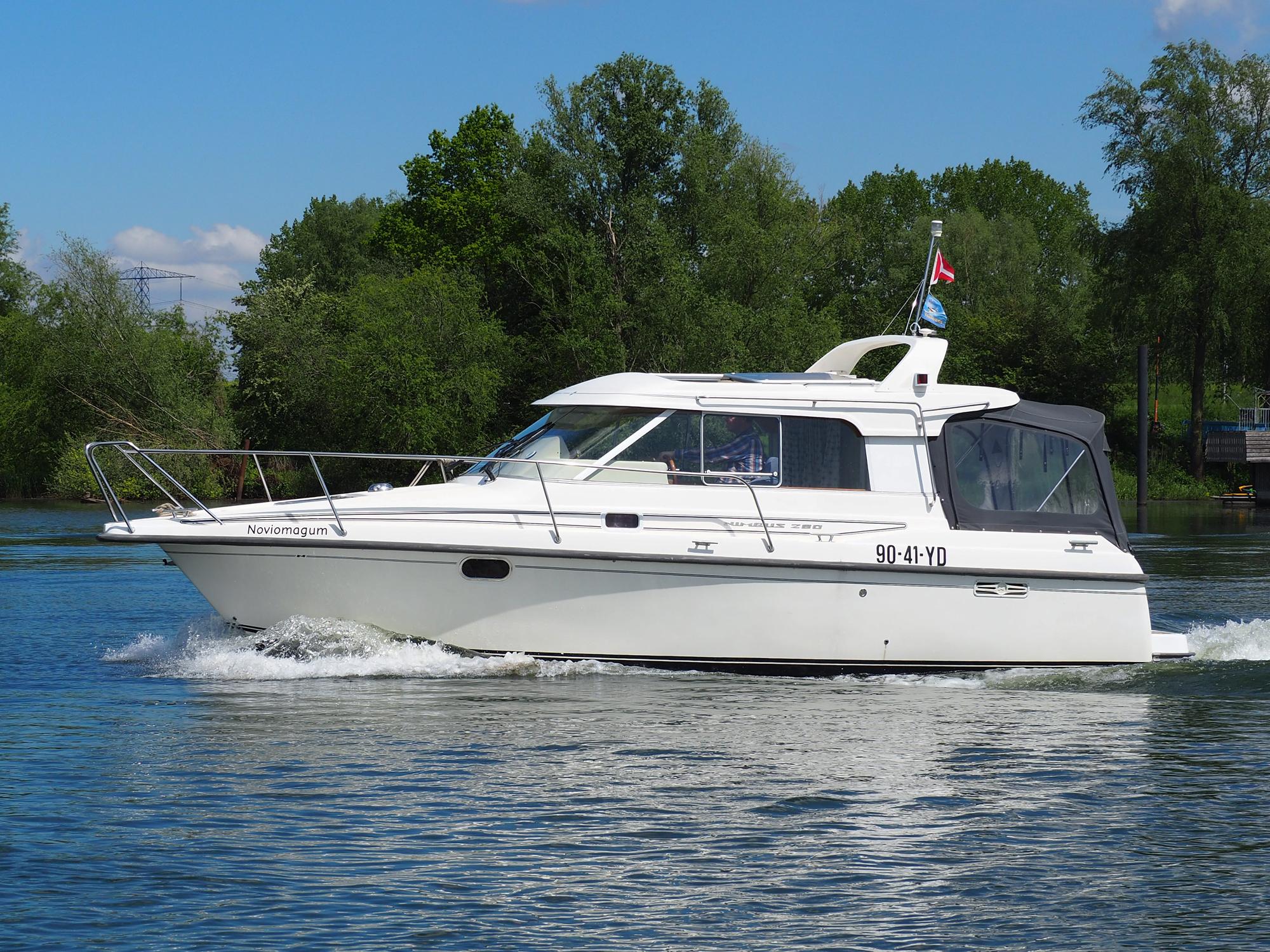 headingdetails Nimbus 280 Coupé
€ 67,500
Sleeping places
3 + 1
year built
1997
Berth
Niftrik
Category
Speedboat / Sport cruiser
Contactperson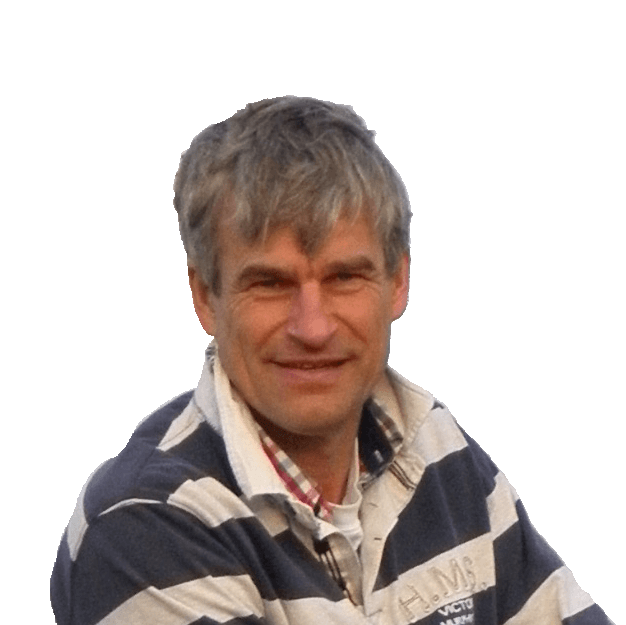 Willem Beekhuis
+316-19730566
Bow thruster, holding tank, shore power, heating, boiler, etc. Neat shalf-glider with very good sailing characteristics.
Dimensions
8,60 x 2,85 x 0,85 m.
Engine
Volvo Penta 150 HP (110 kW) Diesel
Construction material
GRP
Reference number
212025
Construction material

GRP

Hull shape

Hard chine with V-bottom

Deck

GRP non skid

Superstructure

GRP

Rudder

1 x

Steeringsystem

Mechanical wheel steering

Windows

In aluminium frames

Displacement

3,500 kg

Airdraft

2.85 m.

Yard

Nimbus Boats AB, Sweden

Designer

Rolf Eliasson

Building number

2012

CE-category

C
The Nimbus 280 Coupé is a half glider and therefore has very good and stable sailing characteristics at both low and high speeds. The Nimbus 280 Coupé is suitable for both inland and coastal waters. The 150 hp strong Volvo Penta diesel is the perfect engine for this motor yacht.
This Nimbus 280 Coupé first sailed in 1999.
---
Material

Teak interior

Upholstery

Upholstery wheel house from 2020

Saloons

Wheel house, Fore ship with quarterberth

Cabins

2

Berth

3 + 1

Headroom wheelhouse

1.90 m.

Headroom frontcabin

1.85 m.

Bedsize front cabin

2.10 x 2.00 m.; Quarterberth: 2.00 x 0.60 m.

Bedsize wheelhouse

1.90 x 0.98 m.

Toilet

Toilet room with an pump toilet and sink

Radio

Pioneer radio-CD player

Cooking device

Optimus 2 - flame gas cooker with oven

Refridgerator

60 Litres compressor

Heating

Ardic 4,7 kW or over engine (including demist of the front windows)
---
Brand / type

Volvo Penta TAMD31P-A

Power

150 HP, 110 kW

Number of cylinders

4

Cooling system

Intercooling

Year built

1997

Number of engines

1

Hours

Approx. 2,000

Fuel

Diesel

Fueltank(s)

250 Litres stainless steel

Tank meter

Wema

Gearbox

Volvo Penta hydraulic

Propulsion

Shaft

Trim tabs

QL elektrical

Cruising speed

11 Kn.

Max. speed

18 Kn.

Instruments

Tachometer, Watertemperature, Oilpressure (all Volvo Penta)

Bowthruster

Vetus 3 kW
---
Voltage

12 Volt

Batteries

4 x 68 Ah

Shorepower

With earth leakage switch

Alternator

1 x 12 Volt

Batterycharger

Mastervolt Ivo Smart 12/25-2 25 A.

Diode bridge

Yes

Control panel

Fuse panel

Voltmeter

Volvo Penta
---
Watertank(s)

120 Litres

Waterpressure system

Electrical

Warm water

Isotemp approx. 20 litres water heater (heated over engine, heating and 220 Volt)

Freshwater meter

Wema

Holdingtank

40 Litres synthetic with pump
---
Anchor

1 x

Sternshower

Warm/cold water

Railing

Stainless steel

Schwimming ladder

Stainless steel with teak

Equipment carrier

GRP

Schwimming platform

GRP

Cover

Cockpit cover with a stainless steel frame (2020)

Cockpit table

Teak

Upholstery

Cockpit

Selfdraining cockpit

Yes
---
Bilge pump

2 x Hand, 1 x electrical

Wiper

2 x

Fire prevention

1 x Fire extinguisher
---
View in 360 degrees
{"id":4504,"editor":{"selected_shape":"poly-5496","tool":"select","shapeCounter":{"polys":6}},"general":{"name":"Nimbus280Coup","shortcode":"Nimbus280Coup","width":640,"height":219,"naturalWidth":640,"naturalHeight":219},"image":{"url":"https://s3.amazonaws.com/static.yachtjourney.com/vessels/b390edc98f6e740eae3fab45385cf4f9.jpg"},"tooltips":{"fullscreen_tooltips":"none"},"spots":[{"id":"poly-2766","title":"Poly 0","type":"poly","x":70.938,"y":11.415,"width":20.781,"height":81.279,"actions":{"click":"run-script","script":"https://www.beekhuisyachtbrokers.com/upload/aanbod360/nimbus-280-coupe/Voorschip slaapcabine.JPG"},"default_style":{"background_color":"#ff0000","background_opacity":1},"mouseover_style":{"background_opacity":1},"tooltip_content":{"squares_settings":{"containers":[{"id":"sq-container-689421","settings":{"elements":[{"settings":{"name":"Heading","iconClass":"fa fa-header"},"options":{"heading":{"text":"Slaapcabine/sleeping cabin"}}}]}}]}},"points":[{"x":0,"y":0},{"x":42.855939849624086,"y":6.741561671525272},{"x":72.93112781954883,"y":15.728276862454724},{"x":100,"y":29.212967618593915},{"x":100,"y":69.10117567217584},{"x":76.69172932330827,"y":82.02220445695879},{"x":42.85954887218046,"y":92.69634377020714},{"x":0.7518796992481203,"y":100}]},{"id":"poly-7134","title":"Poly 1","type":"poly","x":60.469,"y":8.676,"width":10,"height":47.945,"actions":{"click":"run-script","script":"https://www.beekhuisyachtbrokers.com/upload/aanbod360/nimbus-280-coupe/Voorschip.JPG"},"default_style":{"background_color":"#0000dd","background_opacity":1},"mouseover_style":{"background_opacity":1},"tooltip_content":{"squares_settings":{"containers":[{"id":"sq-container-434031","settings":{"elements":[{"settings":{"name":"Heading","iconClass":"fa fa-header"},"options":{"heading":{"text":"Voorschip/fore ship"}}}]}}]}},"points":[{"x":0,"y":0},{"x":98.4375,"y":4.7627328863647245},{"x":100,"y":99.99832379627381},{"x":3.1199999999999073,"y":99.04771628194776},{"x":0.002500000000011939,"y":100}]},{"id":"poly-8867","title":"Poly 2","type":"poly","x":60.938,"y":57.991,"width":9.843,"height":36.073,"x_image_background":60.938,"y_image_background":57.991,"actions":{"click":"run-script","script":"https://www.beekhuisyachtbrokers.com/upload/aanbod360/nimbus-280-coupe/Voorschip toiletruimte.JPG"},"default_style":{"background_color":"#ffaa00","background_opacity":1},"mouseover_style":{"background_opacity":1},"tooltip_content":{"squares_settings":{"containers":[{"id":"sq-container-5221","settings":{"elements":[{"settings":{"name":"Heading","iconClass":"fa fa-header"},"options":{"heading":{"text":"Toiletruimte/toilet room"}}}]}}]}},"points":[{"x":0,"y":0},{"x":98.42027734037686,"y":0},{"x":100,"y":94.93772553157633},{"x":0.005079494082413648,"y":100}]},{"id":"poly-5496","title":"Poly 3","type":"poly","x":30.625,"y":7.762,"width":29.999,"height":85.845,"x_image_background":30.625,"y_image_background":7.762,"actions":{"click":"run-script","script":"https://www.beekhuisyachtbrokers.com/upload/aanbod360/nimbus-280-coupe/Stuurhuis.JPG"},"default_style":{"background_color":"#bb5500","background_opacity":1},"mouseover_style":{"background_opacity":1},"tooltip_content":{"squares_settings":{"containers":[{"id":"sq-container-761961","settings":{"elements":[{"settings":{"name":"Heading","iconClass":"fa fa-header"},"options":{"heading":{"text":"Stuurhuis/wheelhouse"}}}]}}]}},"points":[{"x":0,"y":0.0004414886571990657},{"x":44.269904498408295,"y":0},{"x":97.91663194386572,"y":0.0002819144437526729},{"x":100,"y":99.46780404073824},{"x":47.39495658260975,"y":99.99927659689905},{"x":0.5183419723661943,"y":100}]},{"id":"poly-5828","title":"Poly 4","type":"poly","x":7.656,"y":8.676,"width":22.813,"height":85.388,"actions":{"click":"run-script","script":"https://www.beekhuisyachtbrokers.com/upload/aanbod360/nimbus-280-coupe/Kuip 1.JPG"},"default_style":{"background_color":"#00aa88","background_opacity":1},"mouseover_style":{"background_opacity":1},"tooltip_content":{"squares_settings":{"containers":[{"id":"sq-container-886631","settings":{"elements":[{"settings":{"name":"Heading","iconClass":"fa fa-header"},"options":{"heading":{"text":"Kuip/cockpit"}}}]}}]}},"points":[{"x":9.588936011660142,"y":2.1391944290998484},{"x":47.25975605746786,"y":1.6039920791570932},{"x":97.94632387590272,"y":0},{"x":100,"y":100},{"x":47.944680058300726,"y":98.39572449883771},{"x":11.642612135757414,"y":98.93019957721991},{"x":3.4246200041643418,"y":80.213935485665},{"x":1.369848001665735,"y":65.77545597520432},{"x":0,"y":50.26745946396877},{"x":0.6849240008328675,"y":33.689945951958364},{"x":4.794468005830069,"y":18.181949440722825}]},{"id":"poly-992","title":"Poly 5","type":"poly","x":2.344,"y":10.502,"width":7.031,"height":83.105,"default_style":{"background_opacity":1},"mouseover_style":{"background_color":"#000000","background_opacity":1},"tooltip_content":{"squares_settings":{"containers":[{"id":"sq-container-877191","settings":{"elements":[{"settings":{"name":"Heading","iconClass":"fa fa-header"},"options":{"heading":{"text":"Zwemplateau/bading platform"}}}]}}]}},"points":[{"x":100,"y":100},{"x":31.11111111111111,"y":98.35164835164835},{"x":13.333333333333334,"y":84.61538461538461},{"x":2.2222222222222223,"y":65.93406593406593},{"x":0,"y":52.197802197802204},{"x":2.2222222222222223,"y":36.263736263736256},{"x":8.88888888888889,"y":18.13186813186813},{"x":28.888888888888886,"y":1.0989010989010985},{"x":97.77777777777777,"y":0},{"x":75.55555555555556,"y":18.13186813186813},{"x":71.11111111111111,"y":36.263736263736256},{"x":68.88888888888889,"y":52.197802197802204},{"x":73.33333333333333,"y":67.03296703296702},{"x":82.22222222222221,"y":85.16483516483517}]}]}
Kuip (11.18Mb)
Kuip (10.98Mb)
Kuip (10.93Mb)
Stuurhuis (11.91Mb)
Voorschip (10.84Mb)
Voorschip slaapcabine (10.68Mb)
Voorschip toiletruimte (9.93Mb)
Berth