Visscher Rondspant Vlet 850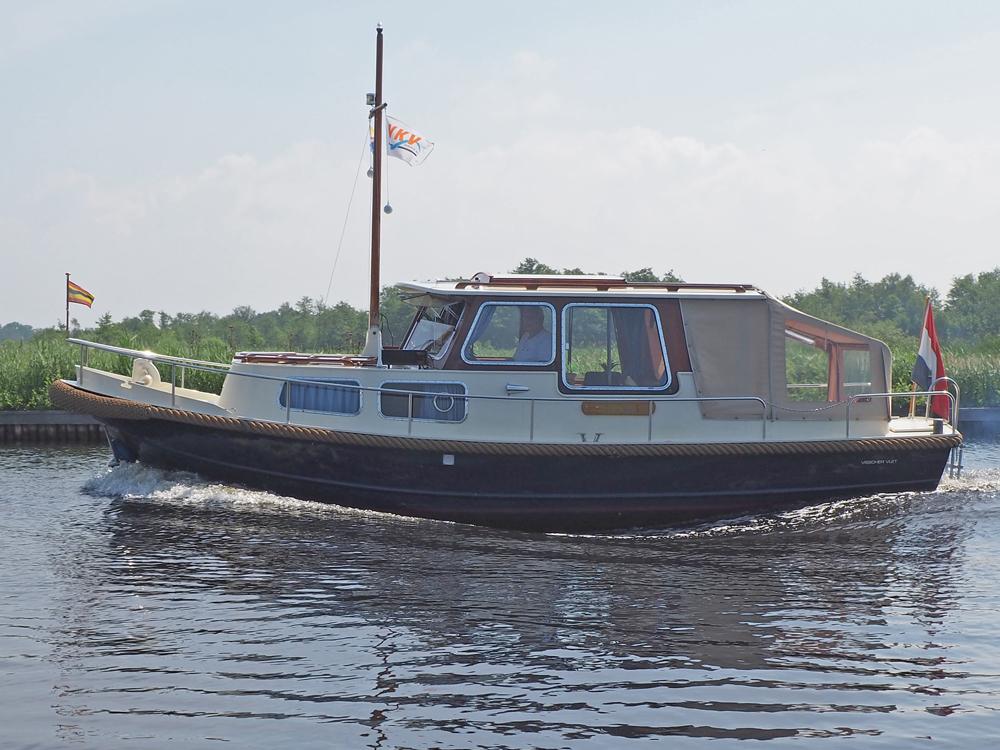 headingdetails Visscher Rondspant Vlet 850
€ 27,500
Sleeping places
2
year built
1968
Berth
Belt Schutsloot
Category
Motor yacht
Contactperson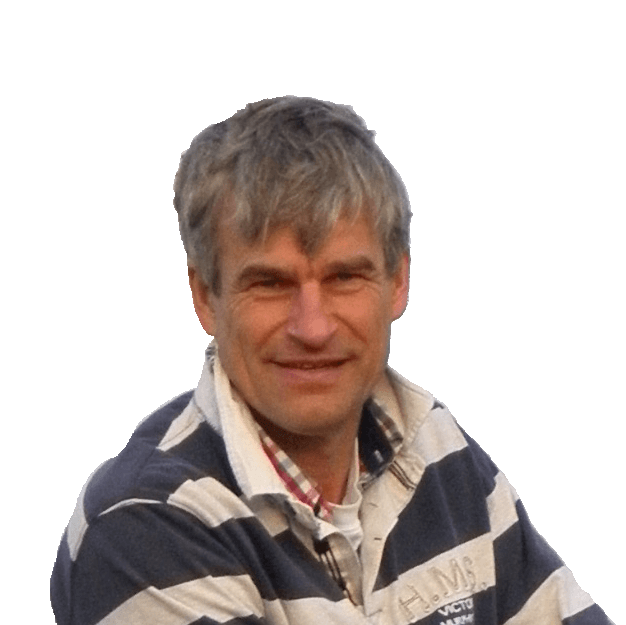 Willem Beekhuis
+316-19730566
Bow thruster, shore power, heating, inverter, etc. Very beautifully maintained vlet with a surprising amount of interior space!
Dimensions
8,50 x 3,05 x 0,80 m.
Engine
Yanmar 62 HP (46 kW) Diesel
Construction material
Steel
Reference number
212029
Construction material

Steel

Hull shape

Round bilged

Deck

Steel non skid

Superstructure

Steel; Wheel house steel with teak

Rudder

1 x

Steeringsystem

Morse mechanical wheel steering

Windows

Gebo windows in chromed frames

Airdraft

2.50 m.

Yard

Scheepswerf en Machinefabriek J.A. Visscher & Zn. B.V., Zwartsluis (Holland)

Designer

J.A. Visscher

Building number

55
Due to her width and ample headroom, the Visscher Rondspant Vlet 850 is a comfortable motor yacht for 2 people and is also very stable. This Visscher Rondspant Vlet 850 is in very good condition and is ready for years of sailing pleasure.
---
Material

Teak and mahogany interior

Saloons

Wheel house, Fore ship

Cabins

1

Berth

2

Headroom wheelhouse

1.95 m.

Headroom frontcabin

1.85 m.

Bedsize front cabin

1.90 x 0.76 m. (2 x) or 1.90 x 2.50 m. (length x width)

Toilet

Toilet room with an Jabsco pump toilet

Television

Philips Flat TV

Radio

Pioneer radio-CD player

Cooking device

Seppelfricke 2 - flame gas cooker

Refridgerator

Vitrifrigo 50 litres

Heating

Mikuni MYF16CFD-1 1.9 kW

Sliding hatch

In wheel house
---
Brand / type

Yanmar 4JH2-TE

Power

62 HP, 46 kW

Number of cylinders

4

Cooling system

Intercooling

Hours

310

Fuel

Diesel

Fueltank(s)

400 Litres steel

Tank meter

Vetus

Gearbox

PRM hydraulical

Propulsion

Shaft

Thrust bearing

Aquadrive

Cruising speed

5.5 Kn.

Max. speed

6.5 Kn.

Instruments

Tachometer, Watertemperature, Oilpressure

Bowthruster

Engbo 12 Volt

Exhaust temperature alarm

Vetus
---
Voltage

12 and 220 Volt

Batteries

2 x 120 Ah

Shorepower

Yes

Alternator

80 A. 12 Volt

Batterycharger

Mastervolt Mass 12/25 25 A.

Solar panel

1 x

Inverter

Mastervolt Mass Sine 12/400 400 W.

Diode bridge

Vetus

Control panel

Fuse panel

Voltmeter

1 x

Ampère meter

1 x
---
Watertank(s)

300 Litres steel

Waterpressure system

Pressure barrel

Freshwater meter

VDO
---
Anchor

1 x

Anchorwinch

Mechanical

Deckwash pump

With seawater

Railing

Stainless steel

Schwimming ladder

Stainless steel with synthetic material

Cover

Cockpit with a stainless steel frame

Cockpit table

Teak

Upholstery

Cockpit

Other

With fender and 'Leguaan'
---
Bilge pump

1 x Electrical

Wiper

2 x

Fire prevention

1 x Fire extinguisher

Gas alarm

Brisson

Gas locker

2 x Stainless steel, both suitable for 1 bottle
---
View in 360 degrees
{"id":3302,"editor":{"tool":"select","shapeCounter":{"polys":4}},"general":{"name":"VisscherRondspantVlet850","shortcode":"VisscherRondspantVlet850","width":640,"height":219,"naturalWidth":640,"naturalHeight":219},"image":{"url":"https://s3.amazonaws.com/static.yachtjourney.com/vessels/b390edc98f6e740eae3fab45385cf4f9.jpg"},"tooltips":{"fullscreen_tooltips":"none"},"spots":[{"id":"poly-7666","title":"Poly 0","type":"poly","x":57.656,"y":8.219,"width":32.032,"height":84.018,"x_image_background":57.656,"y_image_background":8.219,"actions":{"click":"run-script","script":"https://www.beekhuisyachtbrokers.com/upload/aanbod360/visscher-rondspant-vlet-850/Voorschip.JPG"},"default_style":{"background_color":"#0000dd","background_opacity":1},"mouseover_style":{"background_opacity":1},"tooltip_content":{"squares_settings":{"containers":[{"id":"sq-container-971891","settings":{"elements":[{"settings":{"name":"Heading","iconClass":"fa fa-header"},"options":{"heading":{"text":"Voorschip/fore ship"}}}]}}]}},"points":[{"x":0,"y":0},{"x":23.431423387241246,"y":1.3594272415989004},{"x":42.92582417582421,"y":2.7166599990749956},{"x":66.34069055944059,"y":8.151458262352602},{"x":82.4370941558442,"y":15.216696004613487},{"x":98.53505869130873,"y":23.91294931447357},{"x":100,"y":76.0864365533227},{"x":85.3646353646354,"y":86.41300434180602},{"x":69.26745129870132,"y":93.4782420840669},{"x":42.43803071928075,"y":100},{"x":41.430877357864674,"y":58.13050040231169},{"x":0.48623251748251023,"y":58.151960981191976}]},{"id":"poly-6820","title":"Poly 1","type":"poly","x":30.156,"y":7.306,"width":27.657,"height":87.215,"actions":{"click":"run-script","script":"https://www.beekhuisyachtbrokers.com/upload/aanbod360/visscher-rondspant-vlet-850/Stuurhuis.JPG"},"default_style":{"background_color":"#bb5500","background_opacity":1},"mouseover_style":{"background_opacity":1},"tooltip_content":{"squares_settings":{"containers":[{"id":"sq-container-60551","settings":{"elements":[{"settings":{"name":"Heading","iconClass":"fa fa-header"},"options":{"heading":{"text":"Stuurhuis/wheel house"}}}]}}]}},"points":[{"x":0,"y":1.5702436069472143},{"x":45.19642760291432,"y":1.569531566180785},{"x":97.1760707247844,"y":0},{"x":100,"y":100},{"x":49.71887259776184,"y":100},{"x":2.2598665774772657,"y":98.95244667154971}]},{"id":"poly-313","title":"Poly 2","type":"poly","x":57.969,"y":57.991,"width":13.124,"height":36.469,"actions":{"click":"run-script","script":"https://www.beekhuisyachtbrokers.com/upload/aanbod360/visscher-rondspant-vlet-850/Voorschip toiletruimte.JPG"},"default_style":{"background_color":"#ffaa00","background_opacity":1},"mouseover_style":{"background_opacity":1},"tooltip_content":{"squares_settings":{"containers":[{"id":"sq-container-474301","settings":{"elements":[{"settings":{"name":"Heading","iconClass":"fa fa-header"},"options":{"heading":{"text":"Toiletruimte/toilet room"}}}]}}]}},"points":[{"x":0,"y":2.5024438625777323},{"x":96.4265305344967,"y":0},{"x":100,"y":93.90417338932238},{"x":54.950791129985866,"y":100},{"x":3.569659796563672,"y":98.91142753309256}]},{"id":"poly-3644","title":"Poly 3","type":"poly","x":1.875,"y":9.133,"width":28.594,"height":84.475,"actions":{"click":"run-script","script":"https://www.beekhuisyachtbrokers.com/upload/aanbod360/visscher-rondspant-vlet-850/Kuip.JPG"},"default_style":{"background_color":"#00aa88","background_opacity":1},"mouseover_style":{"background_opacity":1},"tooltip_content":{"squares_settings":{"containers":[{"id":"sq-container-957171","settings":{"elements":[{"settings":{"name":"Heading","iconClass":"fa fa-header"},"options":{"heading":{"text":"Kuip/cockpit"}}}]}}]}},"points":[{"x":97.2695081967213,"y":0},{"x":100,"y":100},{"x":3.8251366120218586,"y":98.91891582175886},{"x":0,"y":50.27012780090667},{"x":4.371584699453552,"y":2.1618818691750845}]}]}
Kuip (11.98Mb)
Stuurhuis (11.88Mb)
Voorschip (9.85Mb)
Voorschip toiletruimte (9.98Mb)
Berth