Alm Kotter 1280 AK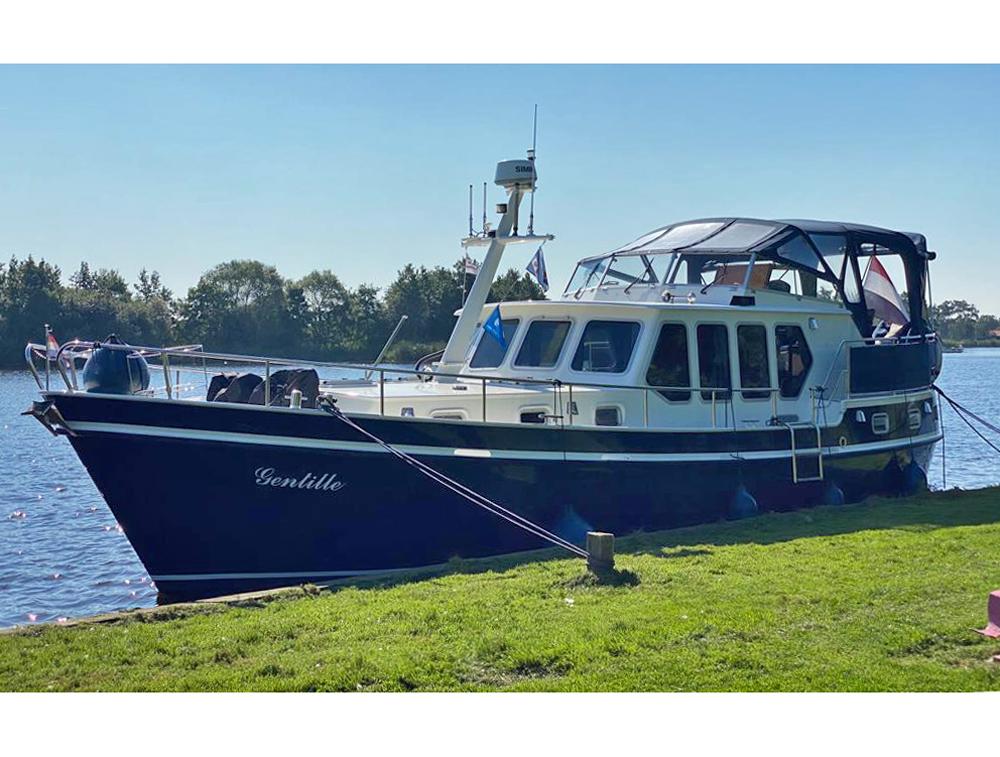 headingdetails Alm Kotter 1280 AK
€ 245,000
Sleeping places
4
year built
2002
Berth
Terherne
Category
Motor yacht
Contactperson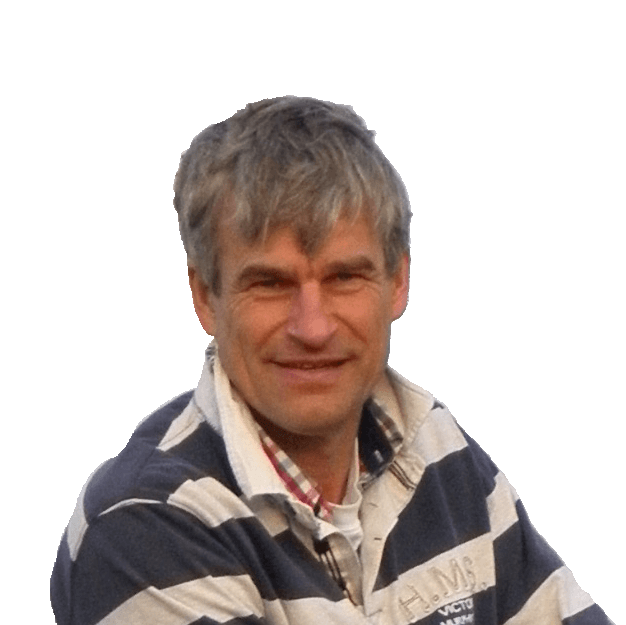 Willem Beekhuis
+316-19730566
Bow thruster, generator, holding tank, air conditioning, central heating, double glazing, etc. Comfortable motor yacht in beautiful condition.
Dimensions
13,00 x 4,20 x 1,27 m.
Engine
Perkins Sabre 130 HP (96 kW) Diesel
Construction material
Steel
Reference number
212058
Construction material

Steel

Hull shape

Multi chine

Deck

Steel non skid; Aft deck: teak on steel

Superstructure

Steel

Rudder

1 x

Steeringsystem

Hydraulic wheel steering

Windows

Rhigo tinted double plazing in aluminium frames, Gebo portholes in aluminium frames

Displacement

18,900 kg.

Airdraft

2.90 m.

Yard

Jacht en Scheepsbouw 'De Alm' B.V. (Holland)

Building number

220

CE-category

B
The Alm Kotter 1280 AK is, partly due to the width of 4.20 m., a very spacious and comfortable motor yacht suitable for a long stay on board. The motor yacht has very good sailing characteristics and is suitable for both inland waters and large waters.
No expense was spared in the construction of this Alm Kotter 1280 AK. She is in beautiful condition and has always been kept in a ship house.
This Alm Kotter 1280 AK is well worth a visit!
---
Material

Teak interior, beautifully executed and in very good condition

Saloons

Saloon, Foreship with guests cabin, Aft cabin with owners cabin

Cabins

2

Berth

4

Headroom saloon

2.06 m.

Headroom frontcabin

2.06 m.

Headroom aftcabin

1.95 m.

Bedsize guestscabin

2.13 x 0.90 m. (2 x)

Bedsize ownerscabin

2.00 x 1.55 m.

Toilet

Toilet room with an electric toilet and sink

Shower

In a separated room with sink

Television

2 x Nokia flatscreen

Radio

Philips

Cooking device

Candy 4 - flame ceramic cooker

Exhaust hood

Yes

Microwave / combi oven

Siemens

Refridgerator

Zanker 150 litres

Heating

Kabola B12Tap 14 kW central heating

Airconditioning

Climma CWS 161 EH 16.000 BTU/h

Washing machine/dryer combi

Candy
---
Brand / type

Perkins Sabre M135-C

Power

130 HP, 96 kW

Number of cylinders

6

Cooling system

Intercooling

Year built

2002

Number of engines

1

Hours

1,430

Fuel

Diesel

Fueltank(s)

1,200 Litres steel

Tank meter

VDO

Gearbox

ZF hydraulic

Propulsion

Shaft

Thrust bearing

Yes

Cruising speed

7 Kn.

Max. speed

8 Kn.

Instruments

Tachometer, Watertemperature, Oilpressure, Exhausttemperature (all VDO)

Bowthruster

Duco 8 HP
---
Voltage

12, 24 and 220 Volt

Batteries

1 x 60 Ah, 2 x approx. 200 AH Mastervolt, 2 x 200 Ah Liontron LifeP04 Lithium

Shorepower

With earth leakage switch

Alternator

60 A. 24 Volt

Batterycharger

Mastervolt Mass 24/50 50 A.

Generator

Fisher Panda 9/4 8 kVA 1,500 RPM

Inverter

Mastervolt Mass Sine 24/2500 2,500 W

Isolation transformer

Yes

Control panel

Mastervolt switch panel

Voltmeter

VDO
---
Watertank(s)

2 x 475 Litres stainless steel

Waterpressure system

Pressure barrel

Warm water

Kabola B12 Tap

Freshwater meter

VDO

Holdingtank

300 Litres with pump and deck outlet

Holdingtank meter

Vetus
---
Anchor

1 x

Anchorwinch

Vetus electric

Deckwash pump

With seawater

Railing

Stainless steel on a steel bullwark

Schwimming ladder

Stainless steel

Cabriocover

With a stainless steel frame

Cover

Over aft deck with a stainless steel frame connected to cabrio cover

Upholstery

On aft deck
---
Bilge pump

3 x Electric

Wiper

3 x, with demist

Watertight door

Engineroom

Fire prevention

2 x Fire extinguisher
---
View in 360 degrees

{"id":3146,"editor":{"tool":"select","shapeCounter":{"polys":7}},"general":{"name":"AlmKotter1280","shortcode":"AlmKotter1280","width":753,"height":274,"naturalWidth":753,"naturalHeight":274},"image":{"url":"https://ottenhomeheeg.com/friksbeheer/wp-content/uploads/2016/01/Oostvaarder-Kotter-Motorboot-huren-Ottenhome-Heeg-9.jpg"},"tooltips":{"fullscreen_tooltips":"none"},"spots":[{"id":"poly-3585","title":"Poly 0","type":"poly","x":71.381,"y":10.036,"width":18.593,"height":79.197,"actions":{"click":"run-script","script":"https://www.beekhuisyachtbrokers.com/upload/aanbod360/alm-kotter-1280-ak/Voorschip gastenhut.JPG"},"default_style":{"background_color":"#ff0000","background_opacity":1},"mouseover_style":{"background_opacity":1},"tooltip_content":{"squares_settings":{"containers":[{"id":"sq-container-849831","settings":{"elements":[{"settings":{"name":"Heading","iconClass":"fa fa-header"},"options":{"heading":{"text":"Gastenhut/guests cabin"}}}]}}]}},"points":[{"x":0.7174641196512723,"y":0},{"x":34.288216480210906,"y":5.530038437734879},{"x":57.859170265284675,"y":10.138326997704615},{"x":77.1444960894359,"y":17.511588693656183},{"x":100,"y":29.95419822000246},{"x":99.99798575485839,"y":69.12460489685957},{"x":78.5708530728167,"y":81.1058786554673},{"x":57.14489893846424,"y":88.47932468296129},{"x":33.57394515339047,"y":94.47000764515072},{"x":0,"y":100}]},{"id":"poly-3979","title":"Poly 1","type":"poly","x":50.664,"y":4.927,"width":20.32,"height":89.416,"actions":{"click":"run-script","script":"https://www.beekhuisyachtbrokers.com/upload/aanbod360/alm-kotter-1280-ak/Voorschip.JPG"},"default_style":{"background_color":"#0000dd","background_opacity":1},"mouseover_style":{"background_opacity":1},"tooltip_content":{"squares_settings":{"containers":[{"id":"sq-container-568041","settings":{"elements":[{"settings":{"name":"Heading","iconClass":"fa fa-header"},"options":{"heading":{"text":"Voorschip/fore ship"}}}]}}]}},"points":[{"x":0,"y":0},{"x":32.02653204141367,"y":0.4082443980680832},{"x":58.82261288584315,"y":2.0408954601280076},{"x":100,"y":4.081546022596706},{"x":99.99902619120837,"y":94.28568046651371},{"x":87.15094570935703,"y":96.13964465556607},{"x":63.39755351781893,"y":97.55098259063355},{"x":36.60147267338941,"y":99.18363365269349},{"x":1.9605842722037063,"y":100}]},{"id":"poly-5911","title":"Poly 3","type":"poly","x":23.174,"y":3.832,"width":27.49,"height":90.876,"actions":{"click":"run-script","script":"https://www.beekhuisyachtbrokers.com/upload/aanbod360/alm-kotter-1280-ak/Salon.JPG"},"default_style":{"background_color":"#66aaff","background_opacity":1},"mouseover_style":{"background_opacity":1},"tooltip_content":{"squares_settings":{"containers":[{"id":"sq-container-774991","settings":{"elements":[{"settings":{"name":"Heading","iconClass":"fa fa-header"},"options":{"heading":{"text":"Salon/saloon"}}}]}}]}},"points":[{"x":25.120566346342255,"y":4.417785842025092},{"x":51.20709331051751,"y":2.008150190983706},{"x":71.97969811532377,"y":0.803332365463014},{"x":98.55146829690096,"y":0},{"x":100,"y":99.19678811631954},{"x":71.97969811532377,"y":100},{"x":46.85933881648832,"y":98.39357623263906},{"x":25.122005936163617,"y":95.98386026040934},{"x":24.559576896161207,"y":58.1180014601353},{"x":0,"y":57.831322376753846},{"x":0.6503644617645652,"y":40.81567017892697},{"x":24.46380196264875,"y":40.92388839955481}]},{"id":"poly-1934","title":"Poly 4","type":"poly","x":20.385,"y":7.482,"width":9.164,"height":32.847,"actions":{"click":"run-script","script":"https://www.beekhuisyachtbrokers.com/upload/aanbod360/alm-kotter-1280-ak/Achterkajuit toiletruimte.JPG"},"default_style":{"background_color":"#ffaa00","background_opacity":1},"mouseover_style":{"background_opacity":1},"tooltip_content":{"squares_settings":{"containers":[{"id":"sq-container-906791","settings":{"elements":[{"settings":{"name":"Heading","iconClass":"fa fa-header"},"options":{"heading":{"text":"Toiletruimte/toilet room"}}}]}}]}},"points":[{"x":1.4535515182183723,"y":10.000288887604942},{"x":0,"y":100},{"x":100,"y":98.88889382713855},{"x":99.99568163068578,"y":0}]},{"id":"poly-2418","title":"Poly 5","type":"poly","x":20.12,"y":57.117,"width":9.562,"height":33.942,"actions":{"click":"run-script","script":"https://www.beekhuisyachtbrokers.com/upload/aanbod360/alm-kotter-1280-ak/Achterkajuit doucheruimte 1.JPG"},"default_style":{"background_color":"#ffaa00","background_opacity":1},"mouseover_style":{"background_opacity":1},"tooltip_content":{"squares_settings":{"containers":[{"id":"sq-container-825731","settings":{"elements":[{"settings":{"name":"Heading","iconClass":"fa fa-header"},"options":{"heading":{"text":"Doucheruimte/shower room"}}}]}}]}},"points":[{"x":1.3888314067001097,"y":0},{"x":95.8314364211037,"y":1.0755821455299572},{"x":97.44451219074858,"y":26.83640262814911},{"x":100,"y":100},{"x":0,"y":91.39781593276618}]},{"id":"poly-5491","title":"Poly 6","type":"poly","x":2.59,"y":11.496,"width":20.319,"height":75.913,"actions":{"click":"run-script","script":"https://www.beekhuisyachtbrokers.com/upload/aanbod360/alm-kotter-1280-ak/Achterkajuit eigenaarshut.JPG"},"default_style":{"background_color":"#ff0000","background_opacity":1},"mouseover_style":{"background_opacity":1},"tooltip_content":{"squares_settings":{"containers":[{"id":"sq-container-247541","settings":{"elements":[{"settings":{"name":"Heading","iconClass":"fa fa-header"},"options":{"heading":{"text":"Eigenaarshut/owners cabin"}}}]}}]}},"points":[{"x":100,"y":58.65399362020762},{"x":84.96381184157559,"y":58.65384938978511},{"x":83.65768660222807,"y":100},{"x":54.24580732837413,"y":93.74982271677233},{"x":30.718056799255606,"y":84.6151812135067},{"x":16.339391914497664,"y":73.55751548674161},{"x":5.88218108921916,"y":61.0575455347463},{"x":0,"y":48.07680750767426},{"x":7.189332442378972,"y":34.615301405525464},{"x":18.953694620817288,"y":24.519171828913876},{"x":30.718056799255606,"y":14.42304225230228},{"x":53.59320547955233,"y":6.249984975997655},{"x":85.61841363196777,"y":0},{"x":84.96575949709181,"y":38.942550618868694},{"x":99.34447666790389,"y":39.423030233100405}]}]}
Achterkajuit doucheruimte (11.51Mb)
Achterkajuit doucheruimte (11.06Mb)
Achterkajuit eigenaarshut (12.43Mb)
Achterkajuit toiletruimte (10.9Mb)
Salon (13.52Mb)
Voorschip (12.92Mb)
Voorschip gastenhut (11.71Mb)
Berth