Bekebrede Liamer Zeeschouw 850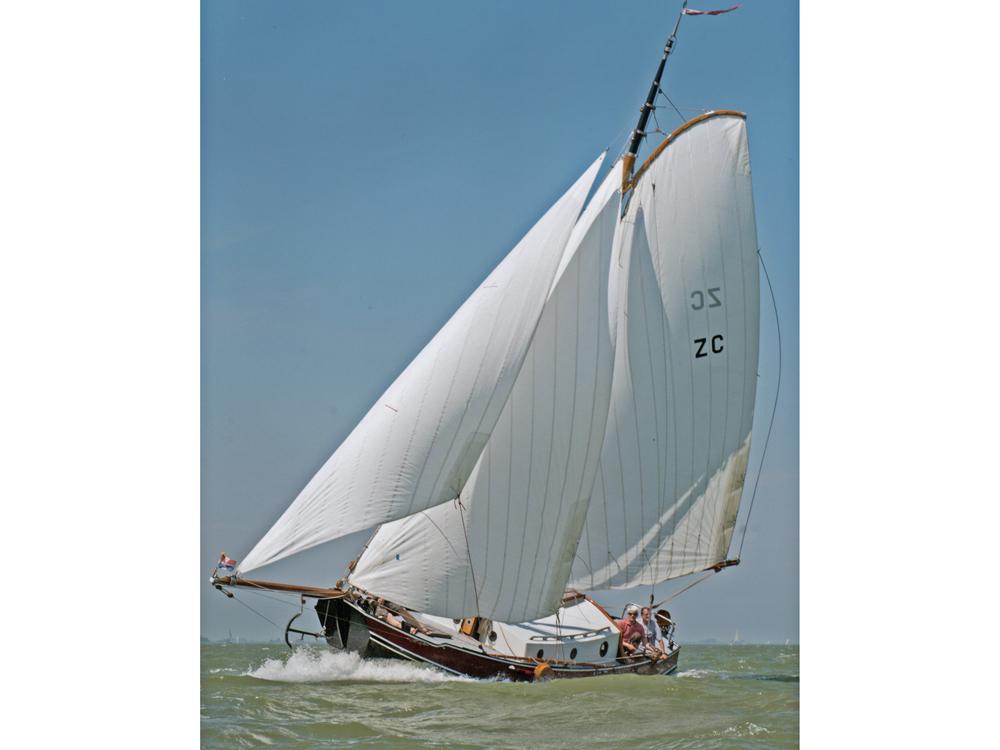 headingdetails Bekebrede Liamer Zeeschouw 850
€ 39,500
Sleeping places
2 + 2
year built
1980
Berth
Aalsmeer
Category
Round bottoms and flat bottoms
Contactperson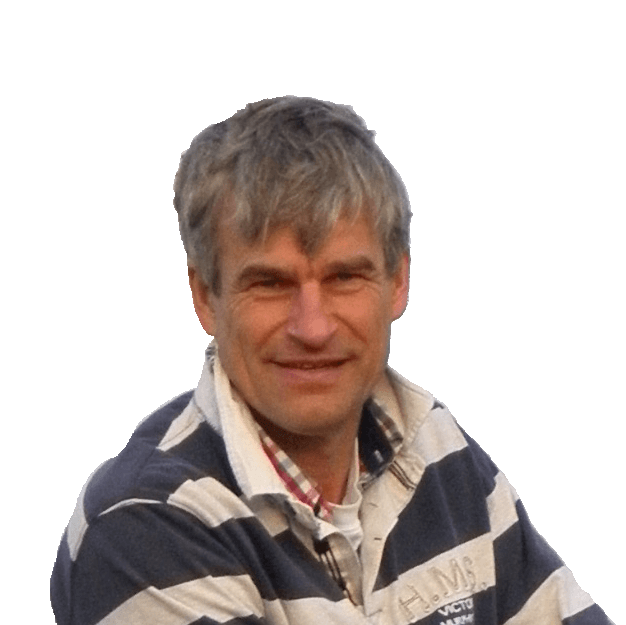 Willem Beekhuis
+316-19730566
Shore power, battery charger, inverter, etc. Beautiful Zeeschouw, optimally rigged with many recent innovations.
Dimensions
8,50 x 3,50 x 0,80 m.
Engine
Bukh 20 HP (15 kW) Diesel
Construction material
Steel
Reference number
214048
Construction material

Steel

Hull shape

Flat bottom

Deck

Steel non skid

Superstructure

Steel

Keel / leeboard

Oak side board keels with NACA profile, adjustable

Rudder

Oak

Steeringsystem

Tiller

Windows

Brass portholes

Displacement

5,500 kg.

Ballast

Lead

Airdraft

11,50 m.

Yard

Gebr. Hoekstra, Lemmer (Holland)

Designer

Martin Bekebrede Yacht Design
This Liamer Zeeschouw 850 is one of a series of 15 zeeschouw 850 designed by Martin Bekebrede and built by Gebr. Hoekstra in Lemmer. With the exception of one, the seaviews have been completely built on site, of which this is one.
This Liamer Zeeschouw 850 is in a very good condition. The current owner has equipped the zeeschouw with a maximum rigging, which has made her a fast sailor.
In the past 12 years, much has been adapted and renewed to get the Zeeschouw in its current state;
Mast tube, (also moved backwards);
Mast of Sitka Spruce with a weight of only 95 kg.;
Oak side board keels, with NACA profile;
Sophisticated competition gear from Molenaar;
Several winches installed;
Teak cockpit benches. with stainless steel gutters;
Latest generation 3 blade Max prop feathering propeller;
Skeg lengthens, giving better sailing performance and maneuverability on the engine;
Ording teak blocks, blocks in sight are fitted with external fittings;
Running and standing rigging;
All fittings, beaded stainless steel and bronze;
Mainsail landing.
This Liamer Zeeschouw 850 is ready to enjoy for years to come. Be surprised by the very spacious interior.
---
Material

Mahogany interior (nicely executed)

Saloons

Saloon, Fore ship

Cabins

2

Berth

2 + 2

Headroom saloon

1.85 m.

Bedsize front cabin

2.00 x 1.30 m.

Bedsize saloon

1.92 x 0.60 m. (starboard); 1.90 x 0.60 m. (portside)

Toilet

Toiletroom with a pump toilet (2021)

Radio

Pioneer radio-CD player

Cooking device

3 - Flame gas cooker

Refridgerator

180 Litres built in cooling box with an Isotherm compressor

Insulation

Yes
---
Brand / type

Bukh DV20

Power

20 HP, 15 kW

Number of cylinders

2

Cooling system

Seawater cooled

Year built

1977, overhauled in 2007

Fuel

Diesel

Fueltank(s)

60 Litres steel

Tank meter

VDO

Gearbox

ZF mechanical

Propulsion

Shaft with Max Prop Easy propeller
---
Voltage

12 and 220 Volt

Batteries

1 x 74 Ah, 1 x 105 Ah (both 2020)

Shorepower

With earth leakage switch

Alternator

1 x 12 Volt

Batterycharger

Victron 25 A.

Inverter

250 W.

Control panel

Philippi fuse panel

Voltmeter

Wema
---
Watertank(s)

125 Litres synthetic

Waterpressure system

Electrical

Freshwater meter

Wema
---
Type

Gaff competition rigging

Mast

Sitka Spruce epoxy glued; weigth 95 kg. including stainless steel fittings

Standing rig

Stainless steel

Boom

Oregon Pine

Jib boom

Oregon Pine

Gaff

Ash

Mastlowering system

With Strikwerda winch

Winches

2 x Toplicht side board keel, 2 x LVJ 26 S Two-speed selftailing, 1 x LVJ 26 One-speed selftailing, 2 x LVJ halyard, 1 x Lewmar

Sails material

Dacron

Mainsail

Molenaar (2010)

Jib

Molenaar (2010)

Storm jib

Stormyankee Molenaar (used 1 x)

Yankee

Molenaar (2010)

Halvewinder

Approx. 50 m2 Molenaar

Other

All halyard made of Dyneema. All sails are in very good condition
---
Anchor

1 x

Schwimming ladder

Yes

Cover

Cockpit cover

Selfdraining cockpit

Yes
---
Bilge pump

1 x Electrical, 1 x hand

Fire prevention

1 x Fire extinguisher

Gas locker

Suitable for 1 bottle
---
View in 360 degrees
{"id":1852,"editor":{"tool":"select","shapeCounter":{"rects":2,"polys":4}},"general":{"name":"BekebredeLiamerZeeschouw850","shortcode":"BekebredeLiamerZeeschouw850","width":964,"height":643,"naturalWidth":964,"naturalHeight":643},"image":{"url":"https://www.waterrecreatiesyperda.nl/data/ab/artikelen/artikel-details/ZEESCHOUW_BREESAN_-_7_personen.png"},"tooltips":{"fullscreen_tooltips":"none"},"spots":[{"id":"rect-2783","title":"Rect 1","type":"rect","x":36.453,"y":19.149,"width":35.35,"height":3.675,"x_image_background":36.453,"y_image_background":19.149,"width_image_background":35.35,"height_image_background":3.675,"default_style":{"border_radius":10,"background_color":"#ffffff","background_opacity":1},"mouseover_style":{"border_radius":10,"background_opacity":1},"tooltip_content":{"squares_settings":{"containers":[{"id":"sq-container-491411","settings":{"elements":[{"settings":{"name":"Heading","iconClass":"fa fa-header"},"options":{"heading":{"text":"Bekebrede Liamer Zeeschouw 850"}}}]}}]}}},{"id":"poly-4629","title":"Poly 0","type":"poly","x":67.933,"y":27.853,"width":25.803,"height":48.549,"actions":{"click":"run-script","script":"https://www.beekhuisyachtbrokers.com/upload/aanbod360/bekebrede-lemster-zeeschouw-850/Voorschip.JPG"},"default_style":{"background_color":"#ff0000","background_opacity":1},"mouseover_style":{"background_opacity":1},"tooltip_content":{"squares_settings":{"containers":[{"id":"sq-container-906371","settings":{"elements":[{"settings":{"name":"Heading","iconClass":"fa fa-header"},"options":{"heading":{"text":"Voorschip/fore ship"}}}]}}]}},"points":[{"x":0.49999999999997874,"y":0},{"x":23.999999999999975,"y":3.58565737051793},{"x":46.00000000000003,"y":8.366533864541834},{"x":67.00000000000003,"y":14.741035856573703},{"x":84.5,"y":21.513944223107558},{"x":99.50000000000003,"y":28.68525896414342},{"x":100,"y":71.31474103585656},{"x":87.99987639191289,"y":76.49307968127482},{"x":71.00030902021771,"y":82.47067729083668},{"x":49.50049443234837,"y":89.64119123505974},{"x":26.00055623639188,"y":95.22062549800796},{"x":0,"y":100}]},{"id":"poly-8484","title":"Poly 1","type":"poly","x":59.289,"y":59.574,"width":8.128,"height":18.182,"actions":{"click":"run-script","script":"https://www.beekhuisyachtbrokers.com/upload/aanbod360/bekebrede-lemster-zeeschouw-850/Toiletruimte.JPG"},"default_style":{"background_color":"#ffaa00","background_opacity":1},"mouseover_style":{"background_opacity":1},"tooltip_content":{"squares_settings":{"containers":[{"id":"sq-container-876101","settings":{"elements":[{"settings":{"name":"Heading","iconClass":"fa fa-header"},"options":{"heading":{"text":"Toiletruimte/toilet room"}}}]}}]}},"points":[{"x":99.9998037974572,"y":0},{"x":100,"y":92.55019484120533},{"x":50.79266666661009,"y":97.87471972727447},{"x":1.587687763735236,"y":100},{"x":0,"y":1.061283784984173}]},{"id":"poly-8635","title":"Poly 2","type":"poly","x":49.871,"y":25.725,"width":17.804,"height":52.327,"actions":{"click":"run-script","script":"https://www.beekhuisyachtbrokers.com/upload/aanbod360/bekebrede-lemster-zeeschouw-850/Salon 2.JPG"},"default_style":{"background_color":"#66aaff","background_opacity":1},"mouseover_style":{"background_opacity":1},"tooltip_content":{"squares_settings":{"containers":[{"id":"sq-container-938851","settings":{"elements":[{"settings":{"name":"Heading","iconClass":"fa fa-header"},"options":{"heading":{"text":"Salon/saloon"}}}]}}]}},"points":[{"x":0.7247298488303946,"y":0.7392817655659538},{"x":39.85530483014978,"y":0},{"x":68.84091592742342,"y":1.1089226483489274},{"x":100,"y":2.958746089330394},{"x":98.55098815933185,"y":63.579333368502574},{"x":50.00026871419555,"y":63.94787272145488},{"x":50.7249089916274,"y":99.43339746862061},{"x":23.197598271168125,"y":100},{"x":0,"y":99.80303835140359}]},{"id":"poly-7287","title":"Poly 3","type":"poly","x":31.938,"y":25.532,"width":17.546,"height":52.418,"actions":{"click":"run-script","script":"https://www.beekhuisyachtbrokers.com/upload/aanbod360/bekebrede-lemster-zeeschouw-850/Salon 1.JPG"},"default_style":{"background_color":"#66aaff","background_opacity":1},"mouseover_style":{"background_opacity":1},"tooltip_content":{"squares_settings":{"containers":[{"id":"sq-container-399621","settings":{"elements":[{"settings":{"name":"Heading","iconClass":"fa fa-header"},"options":{"heading":{"text":"Salon/saloon"}}}]}}]}},"points":[{"x":0,"y":4.428287098540394},{"x":46.32357151447107,"y":1.4762900393198652},{"x":100,"y":0},{"x":99.99990911161808,"y":100},{"x":52.94122458796694,"y":98.89219299359735},{"x":0.7352947859439942,"y":94.83319703716913}]}]}
Salon (11.26Mb)
Salon (12.65Mb)
Toiletruimte (11.55Mb)
Voorschip (10.77Mb)
Berth