Dehler 31 Top
headingdetails Dehler 31 Top
€ 32,500
Sleeping places
4 + 2
year built
1991
Berth
Warns
Category
Sailing yacht
Contactperson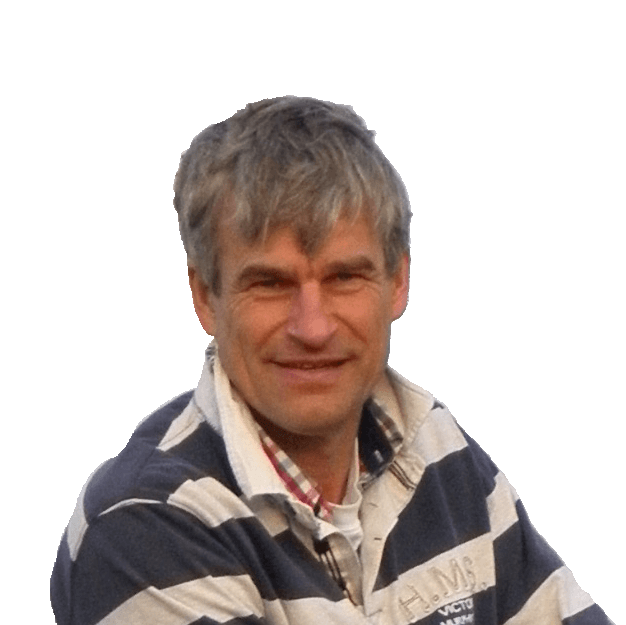 Willem Beekhuis
+316-19730566
Shore power, autopilot, plotter, heating, etc. Neat Dehler 31 Top with mahogany interior, to which a lot has been renewed in the last 8 years.
Dimensions
9,40 x 3,05 x 1,45 m.
Engine
Yanmar 18 HP (13 kW) Diesel
Construction material
GRP
Reference number
221056
Construction material

GRP

Hull shape

Round bilged

Deck

GRP non skid

Superstructure

GRP

Keel / leeboard

Finkeel

Rudder

Spade rudder

Steeringsystem

Tiller

Windows

Lightly tinted glass in aluminum frames

Displacement

3,200 kg.

Ballast

1,300 kg.

Airdraft

13.50 m.

Yard

Dehler Yachtbau GMBH, Freienohl (Germany)

Designer

E.G. van de Stadt

Building number

400-811
The Dehler 31 Top has manifested itself over the years as a very reliable sailing yacht with very good sailing characteristics.
This Dehler 31 Top is ready for years of carefree sailing pleasure. The current owner has renewed a lot in the last 8 years, such as: mainsail, genoa, jib rigging (except backstay), furling reefing installation, etc.
Every winter this Dehler 31 Top is stored in a hall.
---
Material

Mahogany interior

Saloons

Saloon, Fore ship, Aft cabin

Cabins

3

Berth

4 + 2

Headroom

1.87 m.

Bedsize front cabin

2.45 x 0.93 m. (portside); 2.45 x 0.58 m. (starboard) or 2.45 x 2.00 m.

Bedsize aftcabin

2.05 x 1.63 m.

Bedsize saloon

2.00 x 0.70 m. (portside); 2.04 x 0.70 m. (starboard)

Toilet

Toiletroom with a Jabsco pump toilet and sink

Radio

Elta radio-CD player

Cooking device

3 - Flame gas cooker with oven

Refridgerator

55 Litres toploader. Including new Isotherm compressor in the box

Heating

Eberspächer D3L
---
Brand / type

Yanmar 2GM20

Power

18 HP, 13 kW

Number of cylinders

2

Cooling system

Seawater cooled

Year built

1991

Hours

1,040

Fuel

Diesel

Fueltank(s)

50 Litres stainless steel

Tank meter

VDO

Gearbox

Kanzaki mechanic

Propulsion

Shaft, propeller from 2015

Instruments

Tachometer
---
Voltage

12 Volt

Batteries

1 x 44 Ah, 1 x 70 Ah

Shorepower

With earth leakage switch

Alternator

1 x 12 Volt

Batterycharger

18 A.

Control panel

Switch panel

Voltmeter

Yes
---
Watertank(s)

90 Litres synthetic

Pressure system

Electric
---
Type

Fractional

Mast

Dehler aluminium

Standing rig

Stainless steel; Fore stay 2021, Schroud 2016 and 2017

Boom

Dehler aluminium

Winches

1 x Lewmar 30ST electric, 1 x Lewmar 30ST, 2 x Lewmar 16ST

Sails material

Dacron

Mainsail

Elvstrom fully battened (2017)

Mainsail furling system

Dehler quick reefing system

Genoa

Elvstrom 25.2 m2 (2014)

Genoa furling system

Furlex 204S (2021)

Jib

C2 (2018)

Spinnaker

36 m2

Spinnaker boom

Aluminium

Other

Dehler Maindrop System, Seldén Rodkicker 10, Genua cover
---
Anchor

1 x

Railing

Stainless steel

Schwimming ladder

Stainless steel

Sprayhood

With a stainless steel frame

Cover

Cockpit tent adjacent to Sprayhood (must be renewed)

Cockpit table

Mahogany

Selfdraining cockpit

Yes
---
Bilge pump

1 x Hand

Fire prevention

2 x Fire extinguisher

Gas locker

Suitable for 1 bottle (gas inspection has ended)
---
View in 360 degrees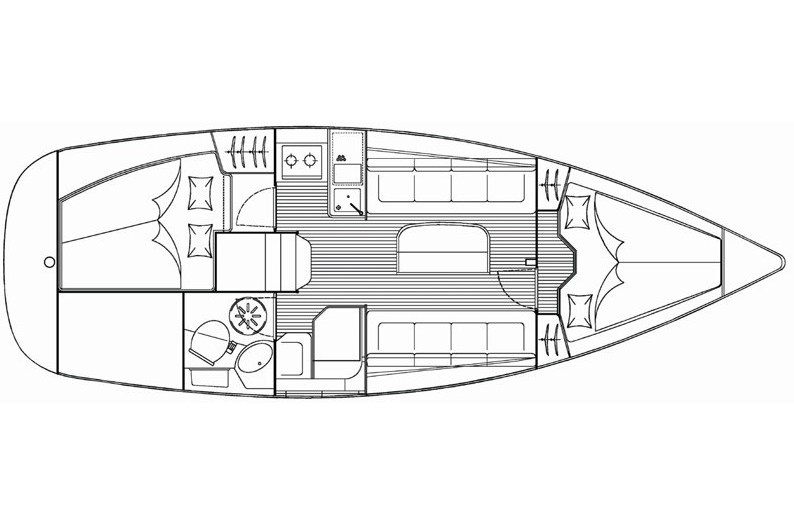 {"id":3160,"editor":{"selected_shape":"poly-5472","tool":"select","shapeCounter":{"polys":5}},"general":{"name":"Dehler31Top","shortcode":"Dehler31Top","width":794,"height":528,"naturalWidth":794,"naturalHeight":528},"image":{"url":"https://zeilersforum.nl/mediawiki//images/6/62/Bavaria-30-cruiser-indeling.jpg"},"tooltips":{"fullscreen_tooltips":"none"},"spots":[{"id":"poly-2923","title":"Poly 0","type":"poly","x":67.685,"y":29.981,"width":23.152,"height":40.232,"actions":{"click":"run-script","script":"https://www.beekhuisyachtbrokers.com/upload/aanbod360/dehler-31-top-1/Voorschip.JPG\t"},"default_style":{"background_color":"#ff0000","background_opacity":1},"mouseover_style":{"background_opacity":1},"tooltip_content":{"squares_settings":{"containers":[{"id":"sq-container-403831","settings":{"elements":[{"settings":{"name":"Heading","iconClass":"fa fa-header"},"options":{"heading":{"text":"Voorschip/fore ship"}}}]}}]}},"points":[{"x":0.5555555555555685,"y":0},{"x":31.66666666666667,"y":8.172110081351338},{"x":55.00109907407413,"y":14.902950180100458},{"x":78.33390856481475,"y":23.556594177602182},{"x":100,"y":31.729290803590676},{"x":100,"y":65.86502521348663},{"x":74.44444444444446,"y":75.96128536161031},{"x":53.88888888888892,"y":82.6921254603594},{"x":31.66666666666667,"y":89.90373985187632},{"x":0,"y":100}]},{"id":"poly-689","title":"Poly 1","type":"poly","x":49.034,"y":24.758,"width":18.136,"height":49.324,"actions":{"click":"run-script","script":"https://www.beekhuisyachtbrokers.com/upload/aanbod360/dehler-31-top-1/Salon 2.JPG"},"default_style":{"background_color":"#66aaff","background_opacity":1},"mouseover_style":{"background_opacity":1},"tooltip_content":{"squares_settings":{"containers":[{"id":"sq-container-413021","settings":{"elements":[{"settings":{"name":"Heading","iconClass":"fa fa-header"},"options":{"heading":{"text":"Salon/saloon"}}}]}}]}},"points":[{"x":0,"y":0},{"x":22.696315731398435,"y":1.9610604335501987},{"x":43.971410855035664,"y":3.529351142909782},{"x":70.92253059323697,"y":6.2752608406177135},{"x":100,"y":9.413320665315625},{"x":99.29213031765946,"y":91.37097958866435},{"x":73.75949056567923,"y":94.90033073157407},{"x":45.38989084125678,"y":97.64483261032613},{"x":21.987042935938174,"y":98.8218320014739},{"x":0.7078696823405103,"y":100}]},{"id":"poly-5472","title":"Poly 2","type":"poly","x":23.181,"y":55.319,"width":17.621,"height":19.536,"actions":{"click":"run-script","script":"https://www.beekhuisyachtbrokers.com/upload/aanbod360/dehler-31-top-1/Toiletruimte.JPG"},"default_style":{"background_color":"#ffaa00","background_opacity":1},"mouseover_style":{"background_opacity":1},"tooltip_content":{"squares_settings":{"containers":[{"id":"sq-container-541221","settings":{"elements":[{"settings":{"name":"Heading","iconClass":"fa fa-header"},"options":{"heading":{"text":"Toiletruimte/toilet room"}}}]}}]}},"points":[{"x":0,"y":95.04993049958028},{"x":0.7260828021797918,"y":0},{"x":100,"y":0.9901049897429999},{"x":99.26652818510233,"y":99.99921781705808},{"x":48.90141165605306,"y":100}]},{"id":"poly-345","title":"Poly 3","type":"poly","x":27.297,"y":24.178,"width":21.48,"height":50.677,"actions":{"click":"run-script","script":"https://www.beekhuisyachtbrokers.com/upload/aanbod360/dehler-31-top-1/Salon 1.JPG"},"default_style":{"background_color":"#66aaff","background_opacity":1},"mouseover_style":{"background_opacity":1},"tooltip_content":{"squares_settings":{"containers":[{"id":"sq-container-22541","settings":{"elements":[{"settings":{"name":"Heading","iconClass":"fa fa-header"},"options":{"heading":{"text":"Salon/saloon"}}}]}}]}},"points":[{"x":0.6005516467065931,"y":59.923464761878535},{"x":0,"y":38.93043794786601},{"x":34.7305389221557,"y":38.54876174889989},{"x":34.129987275449125,"y":0.38197772316330325},{"x":58.08324001996006,"y":0},{"x":77.84431137724552,"y":0.7628180512536934},{"x":99.40294685628746,"y":1.5261704491859411},{"x":100,"y":98.47192498658124},{"x":64.67415718562877,"y":100},{"x":64.67415718562877,"y":59.923999108557084}]},{"id":"poly-6596","title":"Poly 4","type":"poly","x":7.359,"y":24.371,"width":26.755,"height":29.98,"actions":{"click":"run-script","script":"https://www.beekhuisyachtbrokers.com/upload/aanbod360/dehler-31-top-1/Achterkajuit.JPG\t"},"default_style":{"background_color":"#ff0000","background_opacity":1},"mouseover_style":{"background_opacity":1},"tooltip_content":{"squares_settings":{"containers":[{"id":"sq-container-850521","settings":{"elements":[{"settings":{"name":"Heading","iconClass":"fa fa-header"},"options":{"heading":{"text":"Achterkajuit/aft cabin"}}}]}}]}},"points":[{"x":0.0028088019769297308,"y":14.839129002484054},{"x":26.44472358235605,"y":7.741644570343344},{"x":48.55797745072461,"y":4.516256652929936},{"x":74.99941668582538,"y":1.9355385655413975},{"x":99.51784215837336,"y":0},{"x":100,"y":63.22810283284135},{"x":71.15338916071981,"y":63.22810283284135},{"x":71.63180934465946,"y":100},{"x":0,"y":98.71387978576428}]}]}
Achterkajuit (10.48Mb)
Salon (9.15Mb)
Salon (9.78Mb)
Toiletruimte (11.7Mb)
Voorschip (10.45Mb)
Berth