Doerak 1050 AK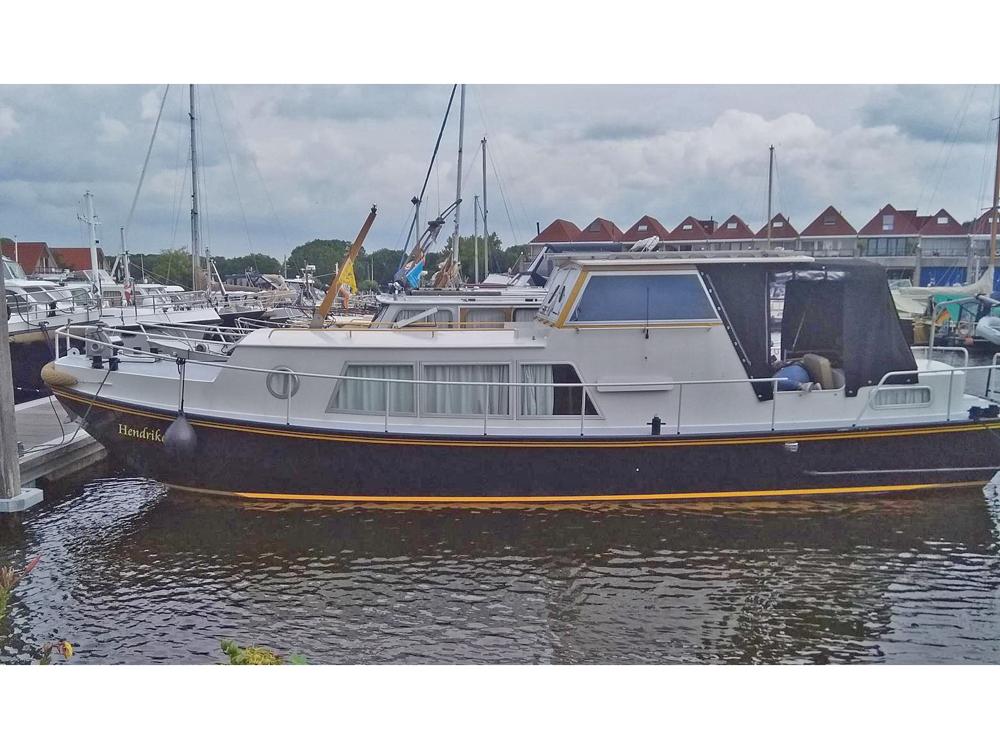 headingdetails Doerak 1050 AK
€ 39,900
Sleeping places
4 + 3
year built
1969
Berth
Hasselt
Category
Motor yacht
Contactperson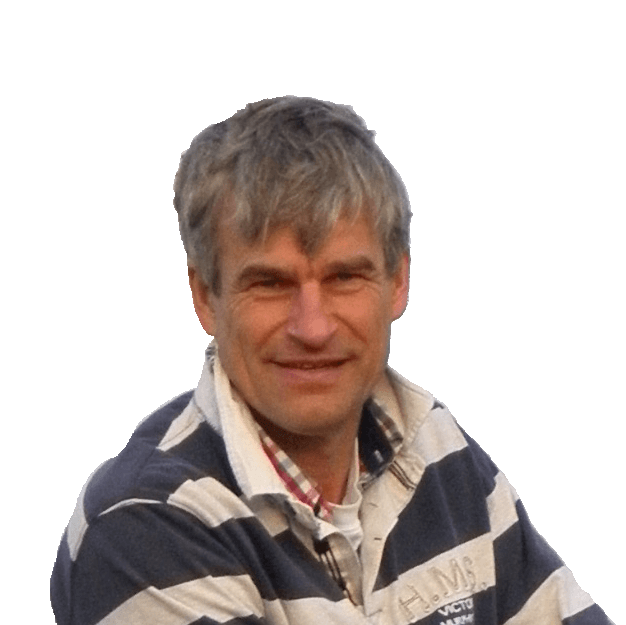 Willem Beekhuis
+316-19730566
Bow thruster and engine from 2019. In 2013, the entire motor yacht was sandblasted and put in a 2-component paint system.
Dimensions
10,50 x 3,30 x 0,90 m.
Engine
Vetus 65 HP (48 kW) Diesel
Construction material
Steel
Reference number
212065
Construction material

Steel

Hull shape

Multi chine

Deck

Steel non skid

Superstructure

Steel; Roof wheel house GRP

Rudder

1 x

Steeringsystem

Mechanic wheel steering

Windows

Vetus windows in aluminium frames (2013)

Displacement

7,600 kg.

Airdraft

1.85 m.

Yard

Eista Werf, Nederhemert-Zuid

Designer

Dick Lefeber

Building number

61
In contrast to the smaller versions, the Doerak 1050 AK has a multi-chine hull, which gives the motor yacht very good sailing characteristics, even on larger waters. This Doerak 1050 AK is of the so-called 'Drika' version, which means a closed sleeping cabin in the forepeak. With the detachable wheelhouse, the vertical clearance is only 1.85 m!
In 2013, the entire motor yacht was blasted and put in a 2-component paint system. The Vetus windows were also placed in aluminum rebates.
In 2019 the engine was replaced by a Vetus VH4.65 which has only 50 beautiful hours. The proportionally (variable speed) bow thruster that can be operated was also installed in 2019.
---
Material

Mahogany interior

Upholstery

From 2016

Saloons

Half open wheel house, Saloon, Fore ship, Aft cabin

Cabins

3

Berth

4 + 3

Headroom wheelhouse

1.95 m.

Headroom frontcabin

2.10 - 1.90 m.

Headroom aftcabin

1.40 m.

Bedsize front cabin

2.07 x 1.20 m.;

Bedsize aftcabin

1.98 x 0.80 m. (2 x)

Bedsize saloon

Dinette: 1.97 x 1.20 m.

Bedsize wheelhouse

2.10 x 0.59 m.

Toilet

Toilet room with a pump toilet and sink

Radio

Sony radio-CD player

Cooking device

Gimeg 3 - flame gas cooker

Refridgerator

Dometic 81 litres (2021)

Heating

Eberspächer D1LC 1,800 W.
---
Brand / type

Vetus VH4.65

Power

65 HP, 48 kW

Number of cylinders

4

Cooling system

Intercooling

Year built

2019

Number of engines

1

Hours

70

Fuel

Diesel

Fueltank(s)

220 Litres steel

Tank meter

VDO

Gearbox

ZF hydraulic (2019)

Propulsion

Shaft (2019)

Thrust bearing

Python Drive (2019)

Cruising speed

6 Kn.

Max. speed

8 Kn.

Instruments

Tachometer, Watertemperature, Oilpressure (all Vetus)

Bowthruster

Vetus Bow Pro 651 AC 65 kgf 12 Volt with proportional control (2019)
---
Voltage

12 and 24 Volt

Batteries

1 x 105 Ah, 2 x 140 Ah

Alternator

95 A. 12 Volt

Converter

Dometic 12-24 Volt

Diode bridge

Mastervolt (2019)

Control panel

Vetus switch panel

Voltmeter

Vetus

Other

Engine electrical wiring renewed in 2019
---
Watertank(s)

220 Litres

Waterpressure system

Electric

Freshwater meter

VDO
---
Anchor

1 x

Anchorwinch

Mechanic (not operational)

Railing

Steel

Schwimming ladder

Steel

Davits

Stainless steel

Cover

Cockpit cover with a stainless steel frame (2019)

Winter cover

Old cockpit cover

Upholstery

Cockpit

Other

With 'Leguaan'
---
Bilge pump

Not operational

Wiper

2 x

Fire prevention

3 x Fire extinguisher

Gas locker

Suitable for 2 bottles
---
View in 360 degrees
{"id":8718,"editor":{"tool":"select","shapeCounter":{"polys":6}},"general":{"name":"Doerak1050AK","shortcode":"Doerak1050AK","width":640,"height":219,"naturalWidth":640,"naturalHeight":219},"image":{"url":"https://s3.amazonaws.com/static.yachtjourney.com/vessels/b390edc98f6e740eae3fab45385cf4f9.jpg"},"tooltips":{"fullscreen_tooltips":"none"},"spots":[{"id":"poly-1199","title":"Poly 0","type":"poly","x":2.188,"y":10.502,"width":21.406,"height":83.105,"actions":{"click":"run-script","script":"https://www.beekhuisyachtbrokers.com/upload/aanbod360/doerak-1050-ak/Achterkajuit.JPG"},"default_style":{"background_color":"#ff0000","background_opacity":1},"mouseover_style":{"background_opacity":1},"tooltip_content":{"squares_settings":{"containers":[{"id":"sq-container-424961","settings":{"elements":[{"settings":{"name":"Heading","iconClass":"fa fa-header"},"options":{"heading":{"text":"Achterkajuit/aft cabin"}}}]}}]}},"points":[{"x":100,"y":0},{"x":100,"y":100},{"x":9.490218978102186,"y":98.90126373626374},{"x":4.37956204379562,"y":76.92307692307696},{"x":0.7299270072992701,"y":63.18681318681318},{"x":0,"y":49.45054945054945},{"x":2.18978102189781,"y":34.61538461538461},{"x":3.64963503649635,"y":20.32967032967033},{"x":9.48905109489051,"y":0.5494505494505503}]},{"id":"poly-9992","title":"Poly 1","type":"poly","x":24.063,"y":8.219,"width":25.156,"height":87.215,"actions":{"click":"run-script","script":"https://www.beekhuisyachtbrokers.com/upload/aanbod360/doerak-1050-ak/Stuurhuis en kuip.JPG"},"default_style":{"background_color":"#bb5500","background_opacity":1},"mouseover_style":{"background_opacity":1},"tooltip_content":{"squares_settings":{"containers":[{"id":"sq-container-650121","settings":{"elements":[{"settings":{"name":"Heading","iconClass":"fa fa-header"},"options":{"heading":{"text":"Stuurhuis/wheel house"}}}]}}]}},"points":[{"x":98.75973922722214,"y":0},{"x":100,"y":100},{"x":51.552313563364606,"y":98.42931937172774},{"x":0.6201303863889283,"y":98.42904188481677},{"x":0,"y":2.6178010471204183},{"x":41.614326602003494,"y":1.0471204188481669}]},{"id":"poly-5029","title":"Poly 2","type":"poly","x":49.219,"y":8.22,"width":11.562,"height":32.876,"actions":{"click":"run-script","script":"https://www.beekhuisyachtbrokers.com/upload/aanbod360/doerak-1050-ak/Voorschip toiletruimte.JPG"},"default_style":{"background_color":"#ffaa00","background_opacity":1},"mouseover_style":{"background_opacity":1},"tooltip_content":{"squares_settings":{"containers":[{"id":"sq-container-256691","settings":{"elements":[{"settings":{"name":"Heading","iconClass":"fa fa-header"},"options":{"heading":{"text":"Toiletruimte/toilet room"}}}]}}]}},"points":[{"x":1.3557049882159822,"y":100},{"x":0,"y":1.3874370928238675},{"x":100,"y":0},{"x":98.65078163852192,"y":100}]},{"id":"poly-4042","title":"Poly 3","type":"poly","x":49.688,"y":42.466,"width":10.938,"height":52.055,"actions":{"click":"run-script","script":"https://www.beekhuisyachtbrokers.com/upload/aanbod360/doerak-1050-ak/Voorschip 1.JPG"},"default_style":{"background_color":"#66aaff","background_opacity":1},"mouseover_style":{"background_opacity":1},"tooltip_content":{"squares_settings":{"containers":[{"id":"sq-container-938881","settings":{"elements":[{"settings":{"name":"Heading","iconClass":"fa fa-header"},"options":{"heading":{"text":"Salon/saloon"}}}]}}]}},"points":[{"x":0,"y":0},{"x":98.57146122374346,"y":0.8767176110881445},{"x":100,"y":99.1218876687085},{"x":0,"y":100}]},{"id":"poly-5621","title":"Poly 4","type":"poly","x":60.938,"y":8.676,"width":18.749,"height":85.844,"x_image_background":60.938,"y_image_background":8.676,"actions":{"click":"run-script","script":"https://www.beekhuisyachtbrokers.com/upload/aanbod360/doerak-1050-ak/Voorschip 2.JPG"},"default_style":{"background_color":"#66aaff","background_opacity":1},"mouseover_style":{"background_opacity":1},"tooltip_content":{"squares_settings":{"containers":[{"id":"sq-container-186891","settings":{"elements":[{"settings":{"name":"Heading","iconClass":"fa fa-header"},"options":{"heading":{"text":"Salon/saloon"}}}]}}]}},"points":[{"x":1.6653777434064858,"y":0},{"x":45.001200032000895,"y":1.595032815131002},{"x":100,"y":5.318464005909832},{"x":98.33328888770374,"y":94.68125407715718},{"x":48.331955518813864,"y":98.404685267936},{"x":0,"y":100}]},{"id":"poly-1432","title":"Poly 5","type":"poly","x":80,"y":12.784,"width":18.126,"height":76.256,"x_image_background":80,"y_image_background":12.784,"actions":{"click":"run-script","script":"https://www.beekhuisyachtbrokers.com/upload/aanbod360/doerak-1050-ak/Voorschip 3.JPG"},"default_style":{"background_color":"#ff0000","background_opacity":1},"mouseover_style":{"background_opacity":1},"tooltip_content":{"squares_settings":{"containers":[{"id":"sq-container-870801","settings":{"elements":[{"settings":{"name":"Heading","iconClass":"fa fa-header"},"options":{"heading":{"text":"Voorschip/fore ship"}}}]}}]}},"points":[{"x":0.8634244572563966,"y":0},{"x":44.827728890237516,"y":9.581283693680696},{"x":99.13381699815172,"y":25.748903149623747},{"x":100,"y":75.44846165499712},{"x":51.725469642216815,"y":89.22111797002289},{"x":0,"y":100}]}]}
Achterkajuit (10.92Mb)
Salon (10.56Mb)
Salon (11.31Mb)
Salon toiletruimte (8.66Mb)
Stuurhuis en kuip (11.13Mb)
Voorschip (9.86Mb)
Berth