IJlstervlet 900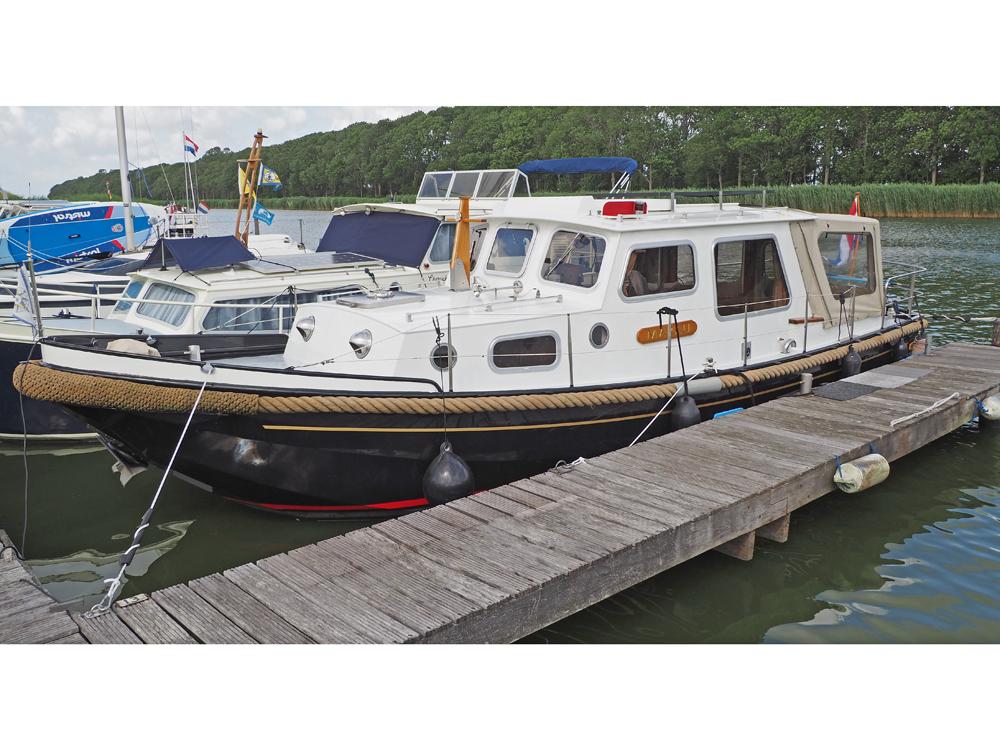 headingdetails IJlstervlet 900
€ 37,500
Sleeping places
2 + 1
year built
1980
Berth
Nieuwesluis
Category
Motor yacht
Contactperson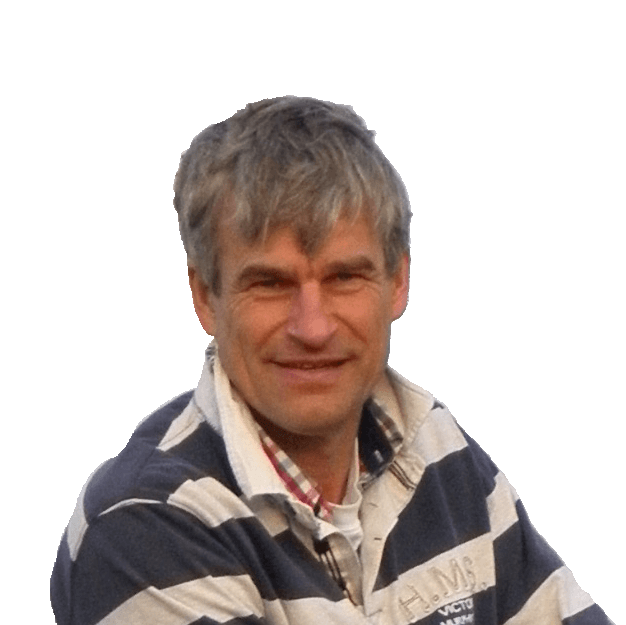 Willem Beekhuis
+316-19730566
Bow thruster, holding tank, shore power, inverter, etc. Neatly maintained vlet where a lot has been invested in recent years.
Dimensions
9,00 x 3,30 x 0,85 m.
Engine
Mercedes 55 HP (41 kW) Diesel
Construction material
Steel
Reference number
222043
Construction material

Steel

Hull shape

Multi chine

Deck

Steel non skid

Superstructure

Steel

Keel / leeboard

Box keel

Rudder

1 x

Steeringsystem

Mechanic wheel steering

Windows

Rhigo and 1 x Gebo windows in aluminium frames, portholes in stainless steel frames

Displacement

7,000 kg.

Airdraft

2.25 m.

Yard

Jachtwerf Van Dijk, IJlst (Holland)
This IJlstervlet 900 is in very good condition. The current owner has invested a lot in the IJlstervlet 900 in recent years, with which she is ready for years of sailing pleasure.
An overview of the activities/investments:
Interior varnished at the end of 2020;
Hull, decks and hull painted in 2022;
Superstructure painted in 2019;
Extra battery capacity by means of 2 x 180 Ah batteries in 2019;
Solar panel and battery charger/inverter from 2019;
Heating of 2019;
Etc.
The original mast is still there.
---
Material

Various types of wood, varnished at the end of 2020

Saloons

Wheel house, Fore ship

Cabins

1

Berth

2 + 1

Headroom wheelhouse

1.93 m.

Headroom frontcabin

1.83 m.

Bedsize front cabin

2.04 x 0.77 m. (2 x) or 2.04 x 2.04 m.

Bedsize wheelhouse

In cockpit: 1.85 x 0.52 m.

Toilet

Toilet room with a pump toilet (2022)

Radio

Radio-CD player (2019)

Cooking device

2 - Flame gas cooker

Refridgerator

Beko 120 litres (2019)

Heating

Planar 4 kW (2019)

Sliding hatch

In wheel house
---
Brand / type

Mercedes OM615

Power

55 HP, 41 kW

Number of cylinders

4

Cooling system

Closed cooling

Hours

3,840

Fuel

Diesel

Fueltank(s)

200 Litres steel

Tank meter

KUS (2019)

Gearbox

Velvet Drive hydraulic

Propulsion

Shaft (propeller adjusted and gland renewed in 2019)

Cruising speed

6 Kn.

Max. speed

7 Kn.

Instruments

Tachometer, Watertemperature, Oilpressure (all VDO)

Bowthruster

Sidepower SP40 Si
---
Voltage

12 and 220 Volt

Batteries

1 x approx. 70 Ah, 1 x 140 Ah (2019), 2 x 180 Ah (2021)

Shorepower

Yes

Alternator

1 x 12 Volt

Batterycharger

Victron Multiplus Compact 12/1600/70 70 A. (2019)

Solar panel

300 W. (2019)

Inverter

Victron Multiplus Compact 12/1600/70 1.600 W. (2019)

Diode bridge

1 x

Control panel

Switch panel with USB connection (2020)

Voltmeter

Dans le panneau de commande

Battery-conditionmeter

Victron BMV-700 (2020)
---
Watertank(s)

200 Litres syntheticf

Waterpressure system

Pressure barrel

Freshwater meter

Yazaki

Holdingtank

Approx. 50 litres stainless steel with deck drain and underwater drain

Holdingtank meter

Tankwatch warning light
---
Anchor

1 x

Anchorwinch

Vetus mechanic

Deckwash pump

Yes

Railing

Stainless steel

Schwimming ladder

Stainless steel with wood

Cover

Cockpitcover with a stainless steel frame (2020)

Upholstery

Cockpit

Selfdraining cockpit

Discharge pipe not connected

Other

With fender and 'Leguaan'
---
Wiper

2 x

Fire prevention

1 x Fire extinguisher

Gas alarm

Yes

Gas locker

Suitable for 2 bottles (stainless steel)
---
View in 360 degrees
{"id":3735,"editor":{"tool":"select","shapeCounter":{"polys":5}},"general":{"name":"IJlstervlet900","shortcode":"IJlstervlet900","width":640,"height":219,"naturalWidth":640,"naturalHeight":219},"image":{"url":"https://s3.amazonaws.com/static.yachtjourney.com/vessels/b390edc98f6e740eae3fab45385cf4f9.jpg"},"tooltips":{"fullscreen_tooltips":"none"},"spots":[{"id":"poly-7961","title":"Poly 0","type":"poly","x":2.031,"y":8.676,"width":28.125,"height":85.844,"actions":{"click":"run-script","script":"https://www.beekhuisyachtbrokers.com/upload/aanbod360/ijlstervlet-900-ijlster-vlet/Kuip.JPG"},"default_style":{"background_color":"#00aa88","background_opacity":1},"mouseover_style":{"background_opacity":1},"tooltip_content":{"squares_settings":{"containers":[{"id":"sq-container-749761","settings":{"elements":[{"settings":{"name":"Heading","iconClass":"fa fa-header"},"options":{"heading":{"text":"Kuip/cockpit"}}}]}}]}},"points":[{"x":100,"y":0},{"x":99.44356050168443,"y":99.46792253190367},{"x":73.33268148727565,"y":100},{"x":35.55701727095759,"y":98.93700996399237},{"x":8.889698758233259,"y":97.3411339446914},{"x":3.89063208327037,"y":79.25507984247147},{"x":0.5555506173278459,"y":62.234148767009},{"x":0,"y":45.21273896544311},{"x":2.2239802312868315,"y":27.65988999725212},{"x":4.447071581585941,"y":14.36109692958907},{"x":8.893254282184154,"y":2.6585841388254634},{"x":41.11252344423605,"y":1.063835785457088},{"x":78.88907654154184,"y":1.063835785457088}]},{"id":"poly-1747","title":"Poly 1","type":"poly","x":30.469,"y":7.306,"width":22.657,"height":87.215,"actions":{"click":"run-script","script":"https://www.beekhuisyachtbrokers.com/upload/aanbod360/ijlstervlet-900-ijlster-vlet/Stuurhuis.JPG"},"default_style":{"background_color":"#bb5500","background_opacity":1},"mouseover_style":{"background_opacity":1},"tooltip_content":{"squares_settings":{"containers":[{"id":"sq-container-829281","settings":{"elements":[{"settings":{"name":"Heading","iconClass":"fa fa-header"},"options":{"heading":{"text":"Stuurhuis/wheel house"}}}]}}]}},"points":[{"x":0.6907357549543242,"y":2.094943775898775},{"x":44.82610230833738,"y":1.0475504216395286},{"x":100,"y":0},{"x":99.99668976475263,"y":100},{"x":48.96389636756852,"y":100},{"x":0,"y":98.95288413144593}]},{"id":"poly-9469","title":"Poly 2","type":"poly","x":53.438,"y":8.219,"width":9.063,"height":33.334,"x_image_background":53.438,"y_image_background":8.219,"actions":{"click":"run-script","script":"https://www.beekhuisyachtbrokers.com/upload/aanbod360/ijlstervlet-900-ijlster-vlet/Voorschip toiletruimte.JPG"},"default_style":{"background_color":"#ffaa00","background_opacity":1},"mouseover_style":{"background_opacity":1},"tooltip_content":{"squares_settings":{"containers":[{"id":"sq-container-458421","settings":{"elements":[{"settings":{"name":"Heading","iconClass":"fa fa-header"},"options":{"heading":{"text":"Toiletruimte/toilet room"}}}]}}]}},"points":[{"x":0,"y":98.62974160704748},{"x":100,"y":100},{"x":99.99724145540819,"y":2.7396948774418077},{"x":1.7240903699208308,"y":0}]},{"id":"poly-5321","title":"Poly 3","type":"poly","x":53.438,"y":8.219,"width":17.656,"height":86.301,"actions":{"click":"run-script","script":"https://www.beekhuisyachtbrokers.com/upload/aanbod360/ijlstervlet-900-ijlster-vlet/Voorschip 1.JPG"},"default_style":{"background_color":"#0000dd","background_opacity":1},"mouseover_style":{"background_opacity":1},"tooltip_content":{"squares_settings":{"containers":[{"id":"sq-container-926381","settings":{"elements":[{"settings":{"name":"Heading","iconClass":"fa fa-header"},"options":{"heading":{"text":"Voorschip/fore ship"}}}]}}]}},"points":[{"x":53.09734513274338,"y":0},{"x":99.9985840707965,"y":1.0582010582010577},{"x":100,"y":97.35421693121694},{"x":54.86725663716816,"y":100},{"x":0,"y":100},{"x":0.8849557522123898,"y":39.15328042328042},{"x":53.09876106194693,"y":39.682539682539684}]},{"id":"poly-9381","title":"Poly 4","type":"poly","x":71.563,"y":10.045,"width":17.813,"height":83.105,"actions":{"click":"run-script","script":"\thttps://www.beekhuisyachtbrokers.com/upload/aanbod360/ijlstervlet-900-ijlster-vlet/Voorschip 2.JPG"},"default_style":{"background_color":"#ff0000","background_opacity":1},"mouseover_style":{"background_opacity":1},"tooltip_content":{"squares_settings":{"containers":[{"id":"sq-container-739171","settings":{"elements":[{"settings":{"name":"Heading","iconClass":"fa fa-header"},"options":{"heading":{"text":"Voorschip/fore ship"}}}]}}]}},"points":[{"x":0,"y":0},{"x":23.68280701754389,"y":1.649258299148465},{"x":50.00140350877198,"y":6.043644911060736},{"x":76.31578947368422,"y":10.989430804074269},{"x":100,"y":19.23116187529052},{"x":99.12421052631576,"y":79.67052306420969},{"x":74.56140350877193,"y":88.46170287350701},{"x":51.75719298245616,"y":93.95544300403405},{"x":25.440000000000047,"y":97.25379476770955},{"x":0,"y":100}]}]}
Kuip (11.17Mb)
Stuurhuis (10.91Mb)
Voorschip (11.08Mb)
Voorschip (10.96Mb)
Voorschip toiletruimte (10.15Mb)
Berth