Saga 27 AK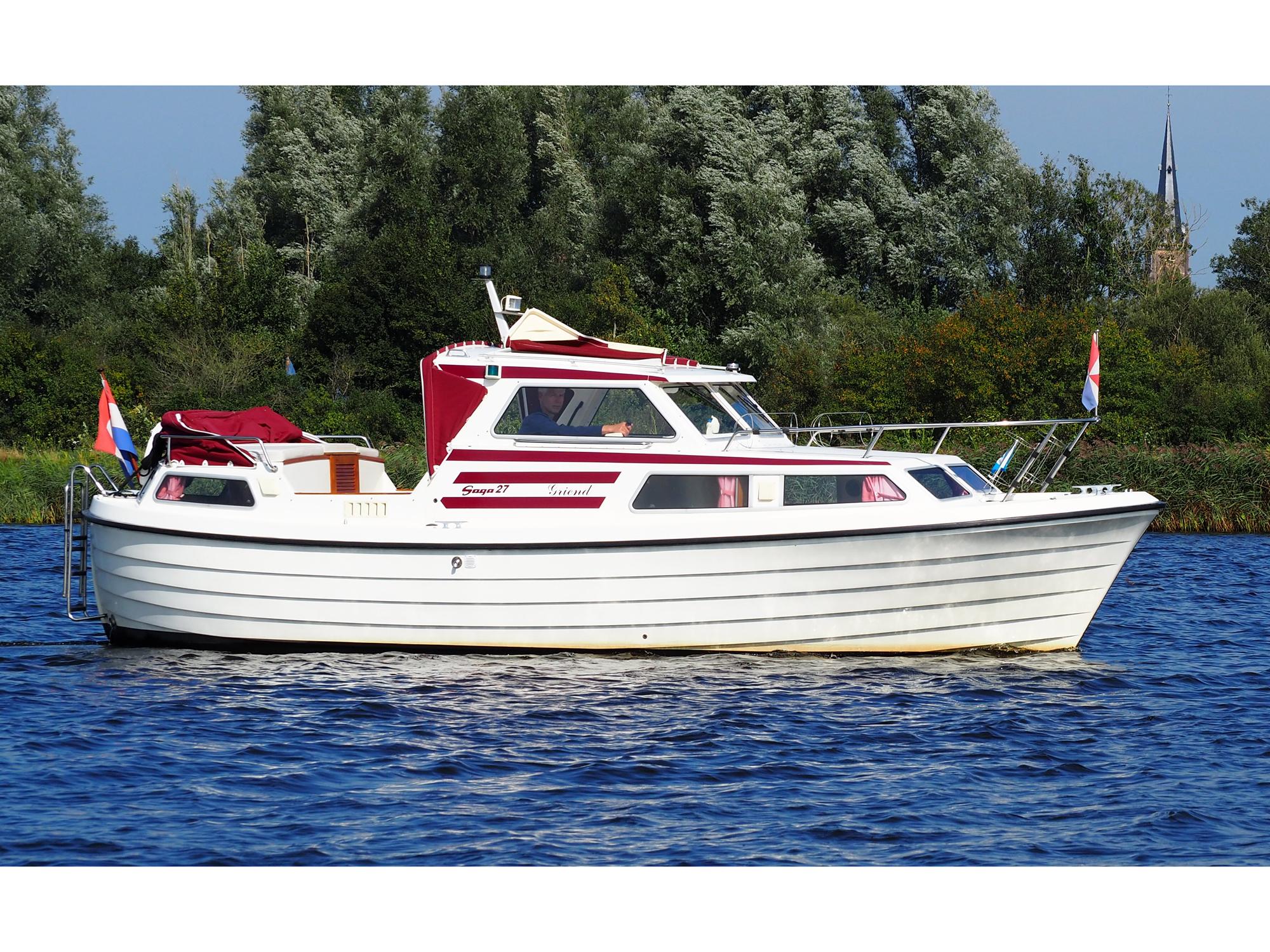 headingdetails Saga 27 AK
€ 44,500
Sleeping places
3 + 2
year built
1997
Berth
Sint Nicolaasga
Category
Motor yacht
Contactperson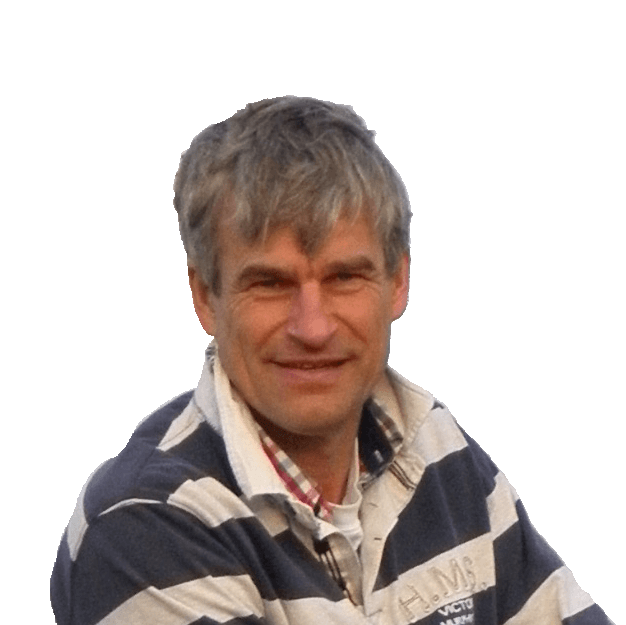 Willem Beekhuis
+316-19730566
Bow thruster, holding tank, shore power, heating, etc. Very nice, one of the last built, Saga 27 AK.
Dimensions
8,15 x 2,75 x 0,80 m.
Engine
Volvo Penta 59 HP (43 kW) Diesel
Construction material
GRP
Reference number
212051
Construction material

GRP

Hull shape

Round bilged

Deck

GRP non skid

Superstructure

GRP

Steeringsystem

Mechanic wheel steering

Windows

In aluminium frames

Displacement

2,400 kg.

Airdraft

2.23 m.

Yard

Saga Boats AS, Norway

Building number

0196006
This is one of the very last Saga 27 AK built and is in very good condition. She was used as a stock exchange vessel and was therefore only put into service in 1999.
The Saga 27 is known for its very good sailing characteristics, especially on larger waters.
The following issues have been addressed to the engine in the last 2 years:
The timing belt was replaced in 2019;
The Volvo Penta gearbox was overhauled in 2019;
The Morse cables were renewed in 2020;
The insulation of the engine compartment has been renewed.
In short, this Saga 27 AK is ready for years of sailing pleasure!
---
Material

Teak interior (is in very good condition)

Saloons

Half open wheel house, For ship, Aft cabin

Cabins

2

Berth

3 + 2

Headroom wheelhouse

1.95 m.

Headroom frontcabin

1.80 m.

Bedsize front cabin

2.05 x 1.95 m.

Bedsize aftcabin

1.95 x 0.60 m. (2 x)

Toilet

Toilet room with a pump toilet and sink

Cooking device

Eno 2 - flame gas cooker

Refridgerator

Isotherm 41 litres

Heating

Webasto Air Top 2000

Other

Sun protection around wheelhouse
---
Brand / type

Volvo Penta MD22-A

Power

59 HP, 43 kW

Number of cylinders

4

Cooling system

Intercooling

Year built

1997

Hours

1.830

Fuel

Diesel

Fueltank(s)

2 x 180 Litres

Tank meter

Wema

Gearbox

Volvo Penta mechanic (overhauled in 2018)

Propulsion

Shaft

Cruising speed

6 Kn.

Max. speed

7.5 Kn.

Instruments

Tachometer, Watertemperature, Oilpressure (all Volvo Penta)

Bowthruster

Sidepower SP55S

Other

Timing belt renewed in 2019, Morse cables renewed in 2020, Engine compartment insulation renewed
---
Voltage

12 Volt

Batteries

1 x 100 Ah, 2 x 105 Ah

Shorepower

With earth leakage switch

Alternator

1 x 12 Volt

Batterycharger

Mastervolt approx. 20 A.

Diode bridge

Yes

Control panel

Saga switchpanel

Voltmeter

Volvo Penta
---
Watertank(s)

140 Litres synthetic

Waterpressure system

Electrical

Holdingtank

60 Litres synthetic with pump and deck outlet
---
Anchor

2 x

Railing

Stainless steel

Schwimming ladder

Stainless steel

Cover

Cockpit cover with aluminium frame

Winter cover

Over entire ship original Saga

Cockpit table

Teak

Upholstery

Cockpit
---
Bilge pump

Hand

Wiper

3 x, demisting on the front windows

Gas locker

Suitable for 1 bottle
---
View in 360 degrees

{"id":9027,"editor":{"tool":"select","shapeCounter":{"polys":5}},"general":{"name":"Saga27AK","shortcode":"Saga27AK","width":753,"height":274,"naturalWidth":753,"naturalHeight":274},"image":{"url":"https://ottenhomeheeg.com/friksbeheer/wp-content/uploads/2016/01/Oostvaarder-Kotter-Motorboot-huren-Ottenhome-Heeg-9.jpg"},"tooltips":{"fullscreen_tooltips":"none"},"spots":[{"id":"poly-4612","title":"Poly 0","type":"poly","x":3.386,"y":8.941,"width":22.975,"height":81.387,"x_image_background":3.386,"y_image_background":10.036,"actions":{"click":"run-script","script":"https://www.beekhuisyachtbrokers.com/upload/aanbod360/saga-27-ak-ac/Achterkajuit.JPG"},"default_style":{"background_color":"#ff0000","background_opacity":1},"mouseover_style":{"background_opacity":1},"tooltip_content":{"squares_settings":{"containers":[{"id":"sq-container-289061","settings":{"elements":[{"settings":{"name":"Heading","iconClass":"fa fa-header"},"options":{"heading":{"text":"Achterkajuit/aft cabin"}}}]}}]}},"points":[{"x":100,"y":0},{"x":98.84479190751445,"y":100},{"x":58.96312138728322,"y":93.2734291865452},{"x":32.369942196531795,"y":83.85650807374148},{"x":12.14049710982659,"y":70.403545818466},{"x":0,"y":50.22423696427858},{"x":11.559832369942198,"y":30.493312352831175},{"x":34.10753757225433,"y":14.798339198038393},{"x":66.47834104046247,"y":4.932988999586102}]},{"id":"poly-8067","title":"Poly 1","type":"poly","x":26.627,"y":4.927,"width":15.803,"height":88.686,"actions":{"click":"run-script","script":"https://www.beekhuisyachtbrokers.com/upload/aanbod360/saga-27-ak-ac/Kuip.JPG"},"default_style":{"background_color":"#00aa88","background_opacity":1},"mouseover_style":{"background_opacity":1},"tooltip_content":{"squares_settings":{"containers":[{"id":"sq-container-547641","settings":{"elements":[{"settings":{"name":"Heading","iconClass":"fa fa-header"},"options":{"heading":{"text":"Kuip/cockpit"}}}]}}]}},"points":[{"x":0.8403361344537806,"y":4.5266666666666655},{"x":42.02920997213196,"y":1.8739158725726088},{"x":99.1596638655462,"y":0},{"x":100,"y":100},{"x":46.136622058930065,"y":98.46106083878476},{"x":0,"y":95.47325102880659}]},{"id":"poly-9865","title":"Poly 2","type":"poly","x":42.563,"y":4.562,"width":14.21,"height":89.781,"actions":{"click":"run-script","script":"https://www.beekhuisyachtbrokers.com/upload/aanbod360/saga-27-ak-ac/Stuurhuis.JPG"},"default_style":{"background_color":"#bb5500","background_opacity":1},"mouseover_style":{"background_opacity":1},"tooltip_content":{"squares_settings":{"containers":[{"id":"sq-container-229281","settings":{"elements":[{"settings":{"name":"Heading","iconClass":"fa fa-header"},"options":{"heading":{"text":"Stuurhuis/wheel house"}}}]}}]}},"points":[{"x":0,"y":0.8128858484203874},{"x":99.06243732651184,"y":0},{"x":100,"y":99.1869515500197},{"x":0.0028597334391492523,"y":100}]},{"id":"poly-1917","title":"Poly 3","type":"poly","x":57.171,"y":57.847,"width":10.226,"height":35.766,"actions":{"click":"run-script","script":"https://www.beekhuisyachtbrokers.com/upload/aanbod360/saga-27-ak-ac/Voorschip toiletruimte.JPG"},"default_style":{"background_color":"#ffaa00","background_opacity":1},"mouseover_style":{"background_opacity":1},"tooltip_content":{"squares_settings":{"containers":[{"id":"sq-container-295841","settings":{"elements":[{"settings":{"name":"Heading","iconClass":"fa fa-header"},"options":{"heading":{"text":"Toiletruimte/toilet room"}}}]}}]}},"points":[{"x":0.0019349900484296255,"y":0},{"x":100,"y":2.040506039783594},{"x":99.99806500995165,"y":91.83654727235252},{"x":52.25553975641874,"y":96.64839451017473},{"x":0,"y":100}]},{"id":"poly-3876","title":"Poly 4","type":"poly","x":56.905,"y":5.657,"width":31.342,"height":85.037,"actions":{"click":"run-script","script":"https://www.beekhuisyachtbrokers.com/upload/aanbod360/saga-27-ak-ac/Voorschip.JPG"},"default_style":{"background_color":"#0000dd","background_opacity":1},"mouseover_style":{"background_opacity":1},"tooltip_content":{"squares_settings":{"containers":[{"id":"sq-container-197681","settings":{"elements":[{"settings":{"name":"Heading","iconClass":"fa fa-header"},"options":{"heading":{"text":"Voorschip/fore ship"}}}]}}]}},"points":[{"x":0,"y":0},{"x":30.932869726452296,"y":2.5751491093780654},{"x":61.44075612101547,"y":8.154545856418089},{"x":81.35685519622405,"y":15.450765900958844},{"x":99.57624545797955,"y":27.467799370043185},{"x":100,"y":75.53657702292831},{"x":83.05177167135128,"y":86.2661003149784},{"x":62.28952789257669,"y":94.84995929186294},{"x":35.1720040990735,"y":100},{"x":34.74572418201261,"y":60.514952568689885},{"x":0.42564857330081984,"y":60.515124242435945}]}]}
Achterkajuit (10.24Mb)
Kuip (10.76Mb)
Stuurhuis (10.34Mb)
Voorschip (10.69Mb)
Voorschip toiletruimte (10.33Mb)
Berth