Vacance Solide 37 AK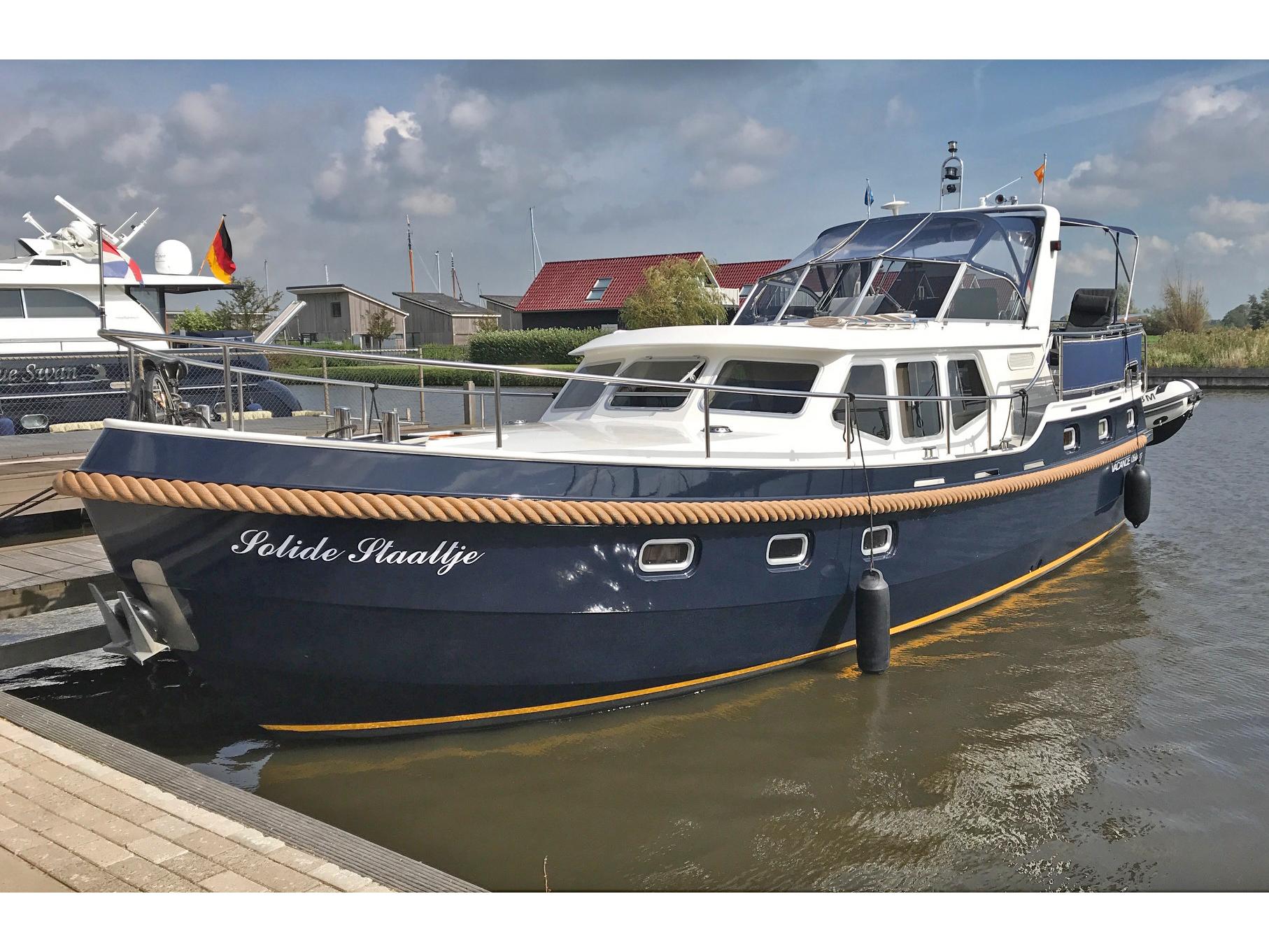 headingdetails Vacance Solide 37 AK
€ 209,000
Sleeping places
4 + 3
year built
2001
Berth
Heeg
Category
Motor yacht
Contactperson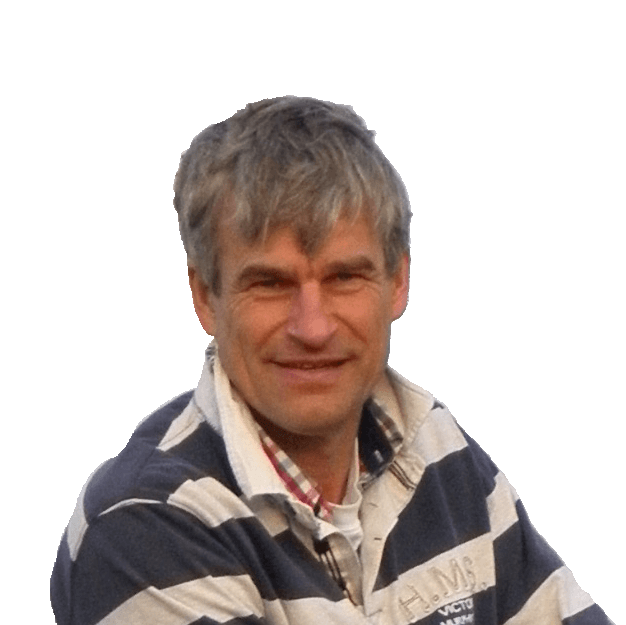 Willem Beekhuis
+316-19730566
Bow thruster and stern thruster, holding tank, shore power, separate shower room, etc. This Vacance Solide 37 is in very good condition!
Dimensions
11,60 x 3,90 x 1,15 m.
Engine
Vetus Deutz 159 HP (117 kW) Diesel
Construction material
Steel
Reference number
212060
Construction material

Steel

Hull shape

Multi chine

Deck

Steel non skid

Superstructure

Steel

Rudder

1 x

Steeringsystem

Hydraulic wheel steering

Windows

Rhigo tinted windows in aluminium frames

Airdraft

2.80 m.

Yard

Vacance Jachtbouw B.V., Sneek (Holland)

Designer

Jan Visser Design

CE-category

B
This Vacance Solide 37 AK is in very good condition from first owner. The entire motor yacht was painted in 2018. She is always in a shed and only comes out when there is danger. This means that the discoloration by UV of the interior is nil.
The Vacance Solide 37 AK is a beautifully lined motor yacht with very nice panelling. With the very strong 6 cylinder engine (less than 1,400 operating hours), the motor yacht has very good sailing characteristics on both inland waters and larger waters.
This Vacance Solide 37 AK is ready for years of sailing pleasure.
---
Material

Teak interior, beautifully executed and in very good condition

Saloons

Saloon, Foreship with guests cabin, Aft cabin with owners cabin

Cabins

3

Berth

4 + 3

Headroom saloon

1.92 m.

Headroom frontcabin

1.92 m.

Headroom aftcabin

1.90 m.

Bedsize guestscabin

2.24 x 0.93 m. (2 x)

Bedsize front cabin

Dinette: 1.90 x 1.28 m.

Bedsize ownerscabin

2.00 x 1.40 m.

Bedsize saloon

2.30 x 0.67 m.

Toilet

Toilet room with a Jabsco electric toilet and sink

Shower

In a separated room with sink

Radio

JVC radio-cassette-CD player

Cooking device

Spinflo 4 - flame gas cooker

Exhaust hood

Yes

Oven

Spinflo Casa

Refridgerator

Coolmatic MDC-110 110 litres

Heating

Eberspächer Airtronic D4
---
Brand / type

Vetus Deutz DT64 442A

Power

159 HP, 117 kW

Number of cylinders

6

Cooling system

Intercooling

Year built

2001

Number of engines

1

Hours

1,397

Fuel

Diesel

Fueltank(s)

550 Litres stainless steel

Tank meter

Wema

Gearbox

ZF Hurth hydraulic

Propulsion

Shaft

Thrust bearing

Yes

Cruising speed

7 Kn.

Max. speed

8 Kn.

Instruments

Tachometer, Watertemperature, Oilpressure (all Vetus)

Bowthruster

Vetus approx. 4.7 kW 24 Volt

Stern thruster

Vetus 4.7 kW 24 Volt
---
Voltage

12, 24 and 220 Volt

Batteries

2 x 50 Ah Red Top, 2 x 120 Ah, 2 x 200 Ah

Shorepower

With earth leakage switch

Alternator

1 x 12 Volt

Batterycharger

Victron Atlas Combi 12/800/30 30 A.

Inverter

Victron Atlas Combi 12/800/30 800 W.

Diode bridge

Yes

Control panel

Fuse panel

Voltmeter

Vetus
---
Watertank(s)

2 x 250 Litres stainless steel

Waterpressure system

Pressure barrel

Warm water

Approx. 50 litres water heater (heated over engine and 220 Volt)

Freshwater meter

Wema

Holdingtank

145 Litres stainless steel with pump and deck outlet

Holdingtank meter

Wema
---
Anchor

2 x

Anchorwinch

Lofrans Royal mechanic

Deckwash pump

With seawater

Sternshower

Hot and cold water on aft deck

Railing

Stainless steel on a steel bullwark

Schwimming ladder

Stainless steel with teak

Equipment carrier

Steel

Davits

Stainless steel

Schwimming platform

Steel

Cabriocover

With a stainless steel frame

Bimini

With a stainless steel frame
---
Emergency tiller

Yes

Bilge pump

Electric

Wiper

3 x

Fire prevention

Automatic fire extinguishing system in engine room (must be inspected)

Gas locker

Suitable for 2 bottles
---
View in 360 degrees
{"id":6772,"editor":{"tool":"select","shapeCounter":{"polys":6}},"general":{"name":"VacanceSolide37","shortcode":"VacanceSolide37","width":640,"height":219,"naturalWidth":640,"naturalHeight":219},"image":{"url":"https://s3.amazonaws.com/static.yachtjourney.com/vessels/b390edc98f6e740eae3fab45385cf4f9.jpg"},"tooltips":{"fullscreen_tooltips":"none"},"spots":[{"id":"poly-1458","title":"Poly 0","type":"poly","x":71.094,"y":10.046,"width":18.281,"height":82.191,"actions":{"click":"run-script","script":"https://www.beekhuisyachtbrokers.com/upload/aanbod360/vacance-solide-37-ak/Voorschip gastenhut.JPG"},"default_style":{"background_color":"#ff0000","background_opacity":1},"mouseover_style":{"background_opacity":1},"tooltip_content":{"squares_settings":{"containers":[{"id":"sq-container-526891","settings":{"elements":[{"settings":{"name":"Heading","iconClass":"fa fa-header"},"options":{"heading":{"text":"Gastenhut/guests cabin"}}}]}}]}},"points":[{"x":0.004102564102544825,"y":0},{"x":27.350427350427353,"y":3.8878617840749516},{"x":58.97435897435898,"y":9.999008883052317},{"x":77.77777777777779,"y":15.555058268676476},{"x":98.29059829059828,"y":24.443999503552636},{"x":100,"y":75.55541160409057},{"x":82.90598290598291,"y":83.88879401178696},{"x":59.82905982905983,"y":89.99994111076433},{"x":39.31623931623932,"y":94.99997055538216},{"x":0,"y":100}]},{"id":"poly-936","title":"Poly 1","type":"poly","x":57.501,"y":8.219,"width":13.281,"height":86.301,"actions":{"click":"run-script","script":"https://www.beekhuisyachtbrokers.com/upload/aanbod360/vacance-solide-37-ak/Voorschip.JPG"},"default_style":{"background_color":"#0000dd","background_opacity":1},"mouseover_style":{"background_opacity":1},"tooltip_content":{"squares_settings":{"containers":[{"id":"sq-container-941521","settings":{"elements":[{"settings":{"name":"Heading","iconClass":"fa fa-header"},"options":{"heading":{"text":"Voorschip/fore ship"}}}]}}]}},"points":[{"x":0,"y":0},{"x":100,"y":2.116121693121693},{"x":100,"y":97.3546560846561},{"x":3.525779794062818,"y":100}]},{"id":"poly-3978","title":"Poly 2","type":"poly","x":28.254,"y":9.132,"width":29.558,"height":86.302,"x_image_background":28.254,"y_image_background":9.132,"actions":{"click":"run-script","script":"https://www.beekhuisyachtbrokers.com/upload/aanbod360/vacance-solide-37-ak/Salon.JPG"},"default_style":{"background_color":"#66aaff","background_opacity":1},"mouseover_style":{"background_opacity":1},"tooltip_content":{"squares_settings":{"containers":[{"id":"sq-container-108271","settings":{"elements":[{"settings":{"name":"Heading","iconClass":"fa fa-header"},"options":{"heading":{"text":"Salon/saloon"}}}]}}]}},"points":[{"x":21.236773600287037,"y":1.0586355626057298},{"x":60.35450072741564,"y":0.000439151510604591},{"x":97.88552826339846,"y":0},{"x":100,"y":99.47134094596302},{"x":63.52620833231796,"y":100},{"x":22.294855257282453,"y":98.94136443739427},{"x":22.455231967699017,"y":58.75209690947467},{"x":0,"y":57.6742612603923},{"x":1.0905404666956737,"y":39.27619909058205},{"x":20.346891732315907,"y":38.16736799283745}]},{"id":"poly-8681","title":"Poly 3","type":"poly","x":25.938,"y":9.132,"width":8.125,"height":31.963,"actions":{"click":"run-script","script":"https://www.beekhuisyachtbrokers.com/upload/aanbod360/vacance-solide-37-ak/Achterkajuit toiletruimte.JPG"},"default_style":{"background_color":"#ffaa00","background_opacity":1},"mouseover_style":{"background_opacity":1},"tooltip_content":{"squares_settings":{"containers":[{"id":"sq-container-229091","settings":{"elements":[{"settings":{"name":"Heading","iconClass":"fa fa-header"},"options":{"heading":{"text":"Toiletruimte/toilet room"}}}]}}]}},"points":[{"x":0,"y":0.0011857232633335868},{"x":96.15988184251817,"y":0},{"x":100,"y":100},{"x":28.847041447429145,"y":98.57336062687335},{"x":3.846272192990553,"y":48.57179632931508}]},{"id":"poly-6535","title":"Poly 4","type":"poly","x":26.406,"y":59.817,"width":7.813,"height":33.791,"actions":{"click":"run-script","script":"https://www.beekhuisyachtbrokers.com/upload/aanbod360/vacance-solide-37-ak/Achterkajuit doucheruimte.JPG"},"default_style":{"background_color":"#ffaa00","background_opacity":1},"mouseover_style":{"background_opacity":1},"tooltip_content":{"squares_settings":{"containers":[{"id":"sq-container-457171","settings":{"elements":[{"settings":{"name":"Heading","iconClass":"fa fa-header"},"options":{"heading":{"text":"Doucheruimte/shower room"}}}]}}]}},"points":[{"x":21.99999999999999,"y":2.703763672328431},{"x":100,"y":0},{"x":99.99679999999998,"y":100},{"x":1.9999999999999991,"y":99.99887840353855},{"x":0,"y":48.64786816944379}]},{"id":"poly-8018","title":"Poly 5","type":"poly","x":7.5,"y":9.132,"width":20.469,"height":84.018,"x_image_background":7.5,"y_image_background":9.132,"actions":{"click":"run-script","script":"https://www.beekhuisyachtbrokers.com/upload/aanbod360/vacance-solide-37-ak/Eigenaarshut.JPG"},"default_style":{"background_color":"#ff0000","background_opacity":1},"mouseover_style":{"background_opacity":1},"tooltip_content":{"squares_settings":{"containers":[{"id":"sq-container-724451","settings":{"elements":[{"settings":{"name":"Heading","iconClass":"fa fa-header"},"options":{"heading":{"text":"Eigenaarshut/owners cabin"}}}]}}]}},"points":[{"x":10.68676185009221,"y":1.6304394789832823},{"x":47.3270881932655,"y":1.0871226966034202},{"x":87.78289385297458,"y":0},{"x":88.54745532933548,"y":17.9348342688161},{"x":99.2354385236391,"y":37.50039606092346},{"x":100,"y":59.78232980779783},{"x":90.07657828205723,"y":77.71716407661388},{"x":90.07657828205723,"y":99.45652017367225},{"x":52.66924777410016,"y":100},{"x":13.740122378689984,"y":98.91332839165243},{"x":5.342159580834669,"y":83.69634434273098},{"x":2.2900203964483308,"y":65.76105898565908},{"x":0,"y":54.89146245910382},{"x":0.7645614763608842,"y":41.84794662723757},{"x":3.0545818728092105,"y":23.369757532453768}]}]}
Achterdek (10.45Mb)
Achterkajuit doucheruimte (10.99Mb)
Achterkajuit toiletruimte (10.25Mb)
Eigenaarshut (12.55Mb)
Salon (11.75Mb)
Voorschip (12.48Mb)
Voorschip gastenhut (11.77Mb)
Berth