Valk Vlet 1100 DB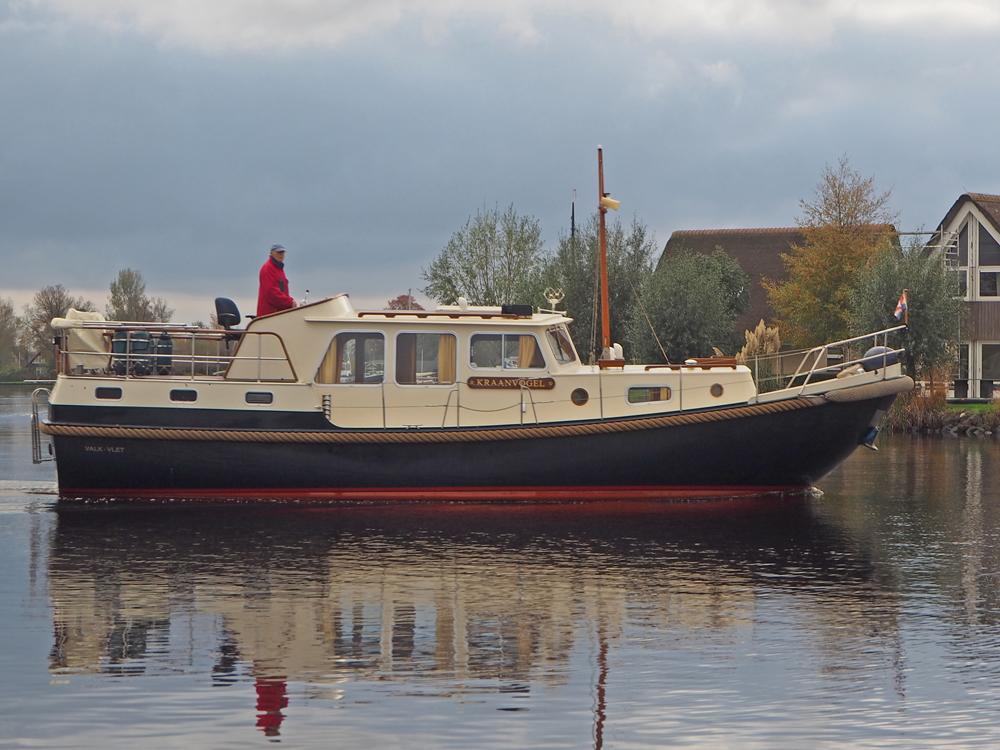 headingdetails Valk Vlet 1100 DB
€ 87,500
Sleeping places
4 + 3
year built
1985
Berth
Terhorne
Category
Motor yacht
Contactperson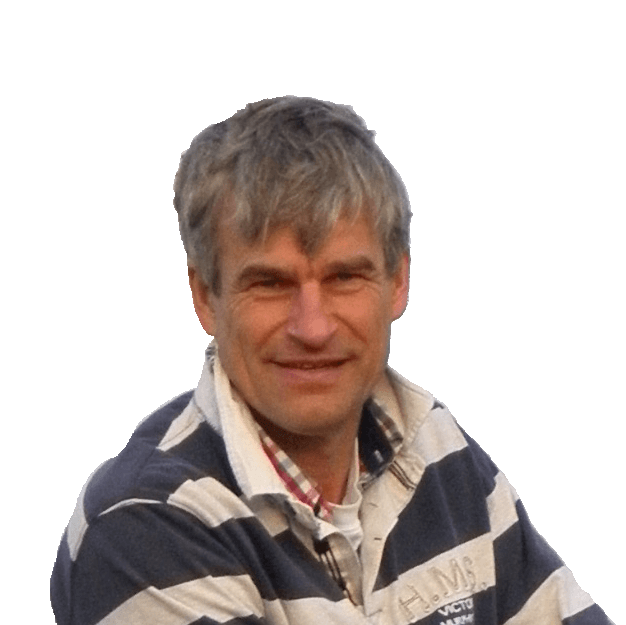 Willem Beekhuis
+316-19730566
Bow thruster, shore power, separate shower room, etc. Beautifully maintained Valk Vlet 1100 DB. The interior is as new!
Dimensions
11,00 x 3,60 x 1,05 m.
Engine
Ford 110 HP (81 kW) Diesel
Construction material
Steel
Reference number
192061
Construction material

Steel

Hull shape

Round bilged

Deck

Steel non skid; Aft deck teak on steel (2000, glued)

Superstructure

Steel

Keel / leeboard

Bilge keels

Rudder

1 x

Steeringsystem

Hydraulic double wheel steering

Windows

Hora windows in aluminium frames

Displacement

12,000 kg.

Airdraft

2.55 m.

Yard

Jachtbouw P. Valk, Franeker (Holland)

Designer

Th. Gillissen
This Valk Vlet 1100 DB is a very beautifully maintained motor yacht with a new interior! She has always been in a shiphouse.
The rare Valk Vlet 1100 DB combines the space offer of a cruiser with all the goodness of the Valk Vlet.
Takeover of the ship house is negotiable.
---
Material

Teak interior, condition as new

Saloons

Wheel house, Front cabin, Aft cabin

Cabins

2

Berth

4 + 3

Headroom wheelhouse

1.95 m.

Headroom frontcabin

1.95 m.

Headroom aftcabin

1.85 m.

Bedsize front cabin

1.95 x 0.88 m. (2 x); Dinette: 1.82 x 1.20 m.

Bedsize aftcabin

2.02 x 1.45 m.

Bedsize wheelhouse

2.20 x 0.65 m.

Toilet

Toilet room with a pump toilet and sink

Shower

In a separated room with sink

Radio

Philips radio-cassette player and GME GR200 radio

Cooking device

4 - Flame gas cooker

Refridgerator

Electrolux 80 litres

Heating

Eberspächer D4L (not operational)

Sliding hatch

In wheel house
---
Brand / type

Ford 2723E

Power

110 HP, 77 kW

Number of cylinders

6

Cooling system

Intercooling

Year built

1985

Number of engines

1

Hours

3,500

Fuel

Diesel

Fueltank(s)

2 x 300 Litres

Tank meter

Gauge glass

Gearbox

PRM hydraulic

Propulsion

Shaft

Cruising speed

7 Kn.

Max. speed

8 Kn.

Instruments

2 x Tachometer, 2 x Watertemperature, 2 x Oilpressure (all VDO)

Bowthruster

12 Volt
---
Voltage

12 Volt

Batteries

2 x 105 Ah, 1 x 140 Ah

Shorepower

With earth leakage switch

Alternator

1 x 12 Volt

Batterycharger

Mastervolt Mass 12/30 30 A.

Control panel

Switchpanel

Voltmeter

VDO
---
Watertank(s)

650 Litres

Waterpressure system

Electrical

Warm water

Geyser

Freshwater meter

Gauge glass
---
Anchor

1 x

Anchorwinch

Talamex mechanical

Deckwash pump

With sea water

Railing

Stainless steel; Round aftdeck stainless steel with teak

Schwimming ladder

Stainless steel

Bimini

With a stainless steel frame
---
Wiper

3 x

Gas locker

Suited for 2 bottles
---
View in 360 degrees
{"id":2360,"editor":{"selected_shape":"poly-4870","tool":"select","shapeCounter":{"polys":14}},"general":{"name":"Zeilkotter1700","shortcode":"Vrijbuiter1050GSAK","width":2000,"height":716,"naturalWidth":2000,"naturalHeight":716},"image":{"url":"https://www.aquanaut.nl/wp-content/uploads/2018/11/Adi%C3%B2s-plattegrond.jpg"},"tooltips":{"fullscreen_tooltips":"none"},"spots":[{"id":"poly-758","title":"Poly 3","type":"poly","x":26.804,"y":14.146,"width":26.804,"height":69.689,"x_image_background":26.804,"y_image_background":14.146,"width_image_background":26.804,"height_image_background":69.689,"actions":{"click":"run-script","script":"https://www.beekhuisyachtbrokers.com/upload/aanbod360/valk-vlet-1100-db-gsak-valkvlet/Stuurhuis.JPG"},"default_style":{"background_color":"#bb5500","background_opacity":1},"mouseover_style":{"background_opacity":1},"tooltip_content":{"squares_settings":{"containers":[{"id":"sq-container-907921","settings":{"elements":[{"settings":{"name":"Heading","iconClass":"fa fa-header"},"options":{"heading":{"text":"Stuurhuis/wheel house"}}}]}}]}},"points":[{"x":98.84751851474353,"y":100},{"x":81.15559692379291,"y":99.99991008292761},{"x":65.38609322084419,"y":99.58677815995769},{"x":52.30894380864284,"y":99.17355631991533},{"x":40.00103847951213,"y":98.76033447987297},{"x":26.539267025775438,"y":98.34711263983064},{"x":12.692527370666024,"y":97.9339357583245},{"x":0,"y":97.52080383535456},{"x":1.1545584442807613,"y":0.41326679857853854},{"x":16.92371598739209,"y":0.00004495853619911116},{"x":30.385487441128788,"y":0},{"x":43.07801481179483,"y":0.4134466327233247},{"x":55.385920140925506,"y":0.4134466327233247},{"x":65.00147117930888,"y":0.8266684727656668},{"x":77.30937650843956,"y":1.239845354271812},{"x":86.54030550528758,"y":1.2398903128080085},{"x":97.69434470981227,"y":2.06633399289269},{"x":100,"y":1.6530671943141517}]},{"id":"poly-6374","title":"Poly 4","type":"poly","x":18.866,"y":57.054,"width":7.732,"height":34.844,"x_image_background":18.866,"y_image_background":55.326,"actions":{"click":"run-script","script":"https://www.beekhuisyachtbrokers.com/upload/aanbod360/valk-vlet-1100-db-gsak-valkvlet/Achterkajuit douche.JPG"},"default_style":{"background_color":"#ffaa00","background_opacity":1},"mouseover_style":{"background_opacity":1},"tooltip_content":{"squares_settings":{"containers":[{"id":"sq-container-582301","settings":{"elements":[{"settings":{"name":"Heading","iconClass":"fa fa-header"},"options":{"heading":{"text":"doucheruimte/shower room"}}}]}}]}},"points":[{"x":100,"y":0.8266267551900426},{"x":96.00000000000003,"y":100},{"x":29.33333333333335,"y":97.520637616912},{"x":9.333333333333321,"y":96.69418348921593},{"x":0,"y":95.86772936151998},{"x":5.3333333333333535,"y":0}]},{"id":"poly-410","title":"Poly 6","type":"poly","x":27.113,"y":3.492,"width":47.01,"height":16.414,"x_image_background":27.113,"y_image_background":3.492,"default_style":{"background_opacity":1},"mouseover_style":{"background_color":"#000000","background_opacity":1},"tooltip_content":{"squares_settings":{"containers":[{"id":"sq-container-403761","settings":{"elements":[{"settings":{"name":"Heading","iconClass":"fa fa-header"},"options":{"heading":{"text":"Poly 6"}}}]}}]}},"points":[{"x":0,"y":61.40392066246131},{"x":0.2194969136878613,"y":3.508751837603509},{"x":8.332987936551381,"y":1.7543759188017545},{"x":12.718978818514929,"y":3.5089427137034743},{"x":16.008274610397915,"y":1.7545667949017203},{"x":21.271661038343847,"y":1.7543759188017545},{"x":26.096251008503774,"y":1.7547576710016857},{"x":31.139153674813436,"y":0.0001908760999708527},{"x":36.403329581118136,"y":1.7543759188017545},{"x":40.78932046308171,"y":0},{"x":45.17531134504525,"y":1.7547576710016857},{"x":49.56130222700879,"y":1.754948547101651},{"x":54.60519174126688,"y":1.754948547101651},{"x":59.42938697224744,"y":3.509324465903406},{"x":65.35086940207759,"y":1.7543759188017545},{"x":70.17545937223751,"y":3.508751837603509},{"x":73.68425207780835,"y":7.017885427406954},{"x":77.4121469578877,"y":8.772452222308678},{"x":81.7977431006719,"y":8.771879594008771},{"x":86.18412872181477,"y":10.526064636710574},{"x":89.69311879697533,"y":17.543759188017557},{"x":93.42101367705466,"y":19.297944230719338},{"x":95.83350603172428,"y":24.561453739324556},{"x":100,"y":26.31563878202635},{"x":99.78070045590178,"y":100},{"x":92.32471332615344,"y":92.98325982919279},{"x":87.71764657378452,"y":84.2117619873839},{"x":85.08743363173424,"y":82.45719519248226},{"x":81.1404365771464,"y":73.68455209407358},{"x":77.8511407852634,"y":71.93036705137179},{"x":71.49145400641626,"y":66.66762104716649},{"x":62.938574416997625,"y":64.91229074786489},{"x":52.85079538848152,"y":63.15829658126306},{"x":41.66651863947439,"y":63.15829658126306},{"x":34.429831053824245,"y":64.91286337616476},{"x":26.754347010388003,"y":63.158678333462994},{"x":19.822567673475522,"y":63.933353479736645},{"x":14.034973452693706,"y":61.40392066246131},{"x":8.11408313163258,"y":61.40411153856129}]},{"id":"poly-4473","title":"Poly 7","type":"poly","x":27.01,"y":80.379,"width":46.804,"height":13.823,"x_image_background":27.01,"y_image_background":80.379,"default_style":{"background_opacity":1},"mouseover_style":{"background_color":"#000000","background_opacity":1},"tooltip_content":{"squares_settings":{"containers":[{"id":"sq-container-403761","settings":{"elements":[{"settings":{"name":"Heading","iconClass":"fa fa-header"},"options":{"heading":{"text":"Poly 7"}}}]}}]}},"points":[{"x":0,"y":83.3332577784628},{"x":0,"y":14.583201112309965},{"x":6.167437559650687,"y":18.75005666615297},{"x":14.537531390605189,"y":20.833597775380223},{"x":20.92523457738625,"y":20.83314444615702},{"x":29.735859662601516,"y":25.000000000000128},{"x":37.44515661216489,"y":27.083087780004178},{"x":41.6300052885777,"y":29.166628889231532},{"x":46.035516070249756,"y":33.33371110768603},{"x":51.10162549424855,"y":31.250169998458784},{"x":59.47171932520303,"y":29.166628889231532},{"x":65.19862563059297,"y":29.166628889231532},{"x":70.92553193598293,"y":31.25039666307028},{"x":76.65175541792874,"y":29.166628889231532},{"x":75.99164135998166,"y":31.250169998458784},{"x":79.73615702119814,"y":29.16708221845463},{"x":84.36173519093619,"y":25.000453329223227},{"x":88.54678210641343,"y":22.91713888460747},{"x":92.2912977676299,"y":12.50056666152901},{"x":94.93448529319447,"y":8.333937772297608},{"x":98.23846970015022,"y":4.1673088830662035},{"x":99.55986522386806,"y":8.333937772297608},{"x":100,"y":0},{"x":99.77993261193406,"y":77.08354110922723},{"x":94.27368841180333,"y":87.49988666769418},{"x":89.42784461493495,"y":91.66651555692559},{"x":84.36173519093619,"y":93.75005666615283},{"x":79.51589139406781,"y":97.91668555538425},{"x":74.449781970069,"y":99.9997733353884},{"x":68.72287566467907,"y":99.9997733353884},{"x":64.75809437633218,"y":100},{"x":59.9122505794638,"y":100},{"x":53.965078646943496,"y":99.9997733353884},{"x":47.57737546016241,"y":95.833144446157},{"x":46.69631295164092,"y":95.833144446157},{"x":47.35710983303204,"y":97.91645889077274},{"x":39.207281629207934,"y":97.91645889077274},{"x":25.330547119993895,"y":93.74983000154134}]},{"id":"poly-8421","title":"Poly 9","type":"poly","x":19.279,"y":5.507,"width":7.422,"height":34.557,"x_image_background":19.79381443298969,"y_image_background":5.507400794793527,"width_image_background":6.907216494845361,"height_image_background":30.81264758394287,"actions":{"click":"run-script","script":"https://www.beekhuisyachtbrokers.com/upload/aanbod360/valk-vlet-1100-db-gsak-valkvlet/Achterkajuit toilet.JPG"},"default_style":{"background_color":"#ffaa00","background_opacity":1},"mouseover_style":{"background_opacity":1},"tooltip_content":{"squares_settings":{"containers":[{"id":"sq-container-632721","settings":{"elements":[{"settings":{"name":"Heading","iconClass":"fa fa-header"},"options":{"heading":{"text":"Toiletruimte/toilet room"}}}]}}]}},"points":[{"x":97.22197914539746,"y":100},{"x":100,"y":0},{"x":5.548541052897674,"y":0},{"x":0,"y":99.16622618456711}]},{"id":"poly-1639","title":"Poly 10","type":"poly","x":19.073,"y":40.927,"width":7.319,"height":15.838,"x_image_background":19.073,"y_image_background":40.927,"default_style":{"background_opacity":1},"tooltip_content":{"squares_settings":{"containers":[{"id":"sq-container-616931","settings":{"elements":[{"settings":{"name":"Heading","iconClass":"fa fa-header"},"options":{"heading":{"text":"Hal/hall"}}}]}}]}},"points":[{"x":1.3948771401004554,"y":0},{"x":100,"y":5.455106535513197},{"x":100,"y":100},{"x":0,"y":96.36385576068143}]},{"id":"poly-4870","title":"Poly 11","type":"poly","x":1.134,"y":5.401,"width":18.041,"height":85.691,"x_image_background":1.134,"y_image_background":5.401,"actions":{"click":"run-script","script":"https://www.beekhuisyachtbrokers.com/upload/aanbod360/valk-vlet-1100-db-gsak-valkvlet/Achterkajuit.JPG"},"default_style":{"background_color":"#ff0000","background_opacity":1},"mouseover_style":{"background_opacity":1},"tooltip_content":{"squares_settings":{"containers":[{"id":"sq-container-936091","settings":{"elements":[{"settings":{"name":"Heading","iconClass":"fa fa-header"},"options":{"heading":{"text":"Achterkajuit/aft cabin"}}}]}}]}},"points":[{"x":100,"y":1.132404254552152},{"x":76.00356394227114,"y":0},{"x":47.42930290701104,"y":0.12415707189403723},{"x":9.717007062394677,"y":1.1324408171359597},{"x":6.0225214646567595,"y":14.310621576620694},{"x":3.5852355563091542,"y":25.07141638135656},{"x":1.7415017425607402,"y":36.36627201383555},{"x":0,"y":49.52409585685153},{"x":1.5995568213452942,"y":69.6077809366995},{"x":5.711303008114674,"y":87.49930668426245},{"x":9.714435594149167,"y":97.243644576571},{"x":33.1624883572528,"y":99.32345263258772},{"x":68.56472931008004,"y":100},{"x":95.42850089687099,"y":99.9320698565552}]},{"id":"poly-4594","title":"Poly 12","type":"poly","x":53.814,"y":15.223,"width":20.103,"height":68.256,"actions":{"click":"run-script","script":"https://www.beekhuisyachtbrokers.com/upload/aanbod360/valk-vlet-1100-db-gsak-valkvlet/Voorschip 1.JPG"},"default_style":{"background_color":"#0000dd","background_opacity":1},"mouseover_style":{"background_opacity":1},"tooltip_content":{"squares_settings":{"containers":[{"id":"sq-container-315921","settings":{"elements":[{"settings":{"name":"Heading","iconClass":"fa fa-header"},"options":{"heading":{"text":"Voorschip/fore ship"}}}]}}]}},"points":[{"x":0.513743589743569,"y":0.9546757933550967},{"x":24.26531331441933,"y":0},{"x":51.237266950681345,"y":2.1428048008581655},{"x":76.40931038567099,"y":5.179484478133583},{"x":100,"y":9.3925341119719},{"x":98.97389743589737,"y":94.19347153117032},{"x":76.02470743730873,"y":98.00959287435697},{"x":53.290642170569456,"y":100},{"x":0,"y":99.6780633725016}]},{"id":"poly-3849","title":"Poly 13","type":"poly","x":74.124,"y":9.539,"width":19.69,"height":81.495,"actions":{"click":"run-script","script":"https://www.beekhuisyachtbrokers.com/upload/aanbod360/valk-vlet-1100-db-gsak-valkvlet/Voorschip 2.JPG"},"default_style":{"background_color":"#ff0000","background_opacity":1},"mouseover_style":{"background_opacity":1},"tooltip_content":{"squares_settings":{"containers":[{"id":"sq-container-557751","settings":{"elements":[{"settings":{"name":"Heading","iconClass":"fa fa-header"},"options":{"heading":{"text":"Voorschip/fore ship"}}}]}}]}},"points":[{"x":1.5726024958703133,"y":0},{"x":25.6399031008053,"y":3.642422411193041},{"x":46.47267521452651,"y":9.508875232959213},{"x":62.80633153153676,"y":14.669700156438253},{"x":77.90398981941726,"y":20.943996708305818},{"x":99.47773638645936,"y":32.86260161906634},{"x":100,"y":65.37038597458665},{"x":78.80312383660242,"y":77.630481236582},{"x":62.91258549400093,"y":84.54269492544216},{"x":44.89093813026142,"y":91.61369387411895},{"x":23.56721407009191,"y":95.44708273904011},{"x":0,"y":100}]}]}
Achterkajuit (11.95Mb)
Achterkajuit doucheruimte (10.39Mb)
Achterkajuit toiletruimte (10.73Mb)
Stuurhuis (12.13Mb)
Voorschip (12.47Mb)
Voorschip (12.15Mb)
Berth