Van Well Design 32 One Off Hefkiel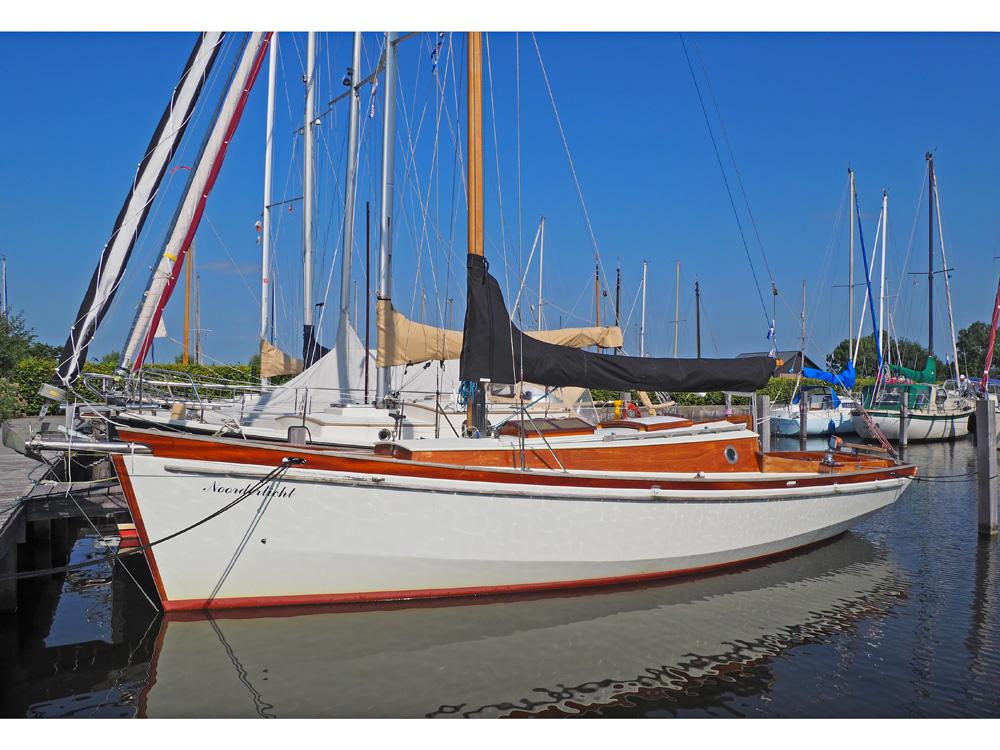 headingdetails Van Well Design 32 One Off Hefkiel
€ 34,500
Sleeping places
2 + 2
year built
2004
Berth
Workum
Category
Sailing yacht
Contactperson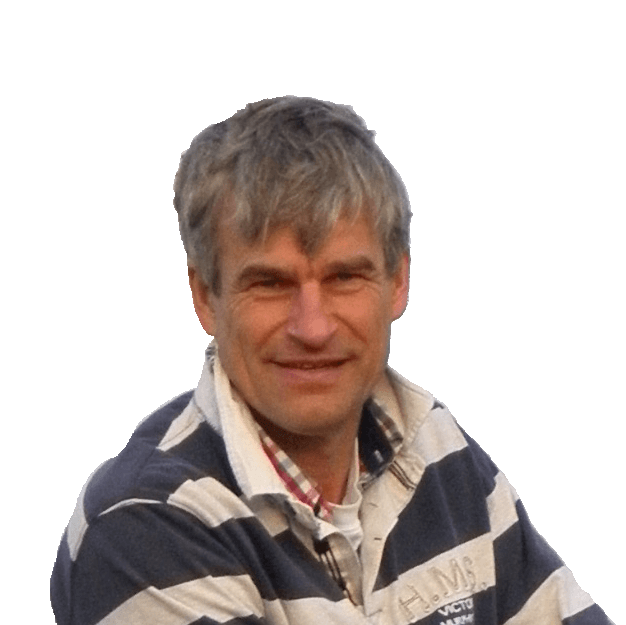 Willem Beekhuis
+316-19730566
New sails from 2019. Shore power, autopilot, etc. With the variable draft, the sailing area is very large. Can fall dry.
Dimensions
9,60 x 3,00 x 0,80/1,90 m.
Engine
Vetus 15 HP (11 kW) Diesel
Construction material
Hout Epoxy
Reference number
201004
Construction material

Wood Epoxy

Hull shape

Multi chine

Deck

Wood Epoxy with non skid profile

Superstructure

Mahogany in epoxy

Keel / leeboard

Lifting keel

Rudder

Attached rudder

Steeringsystem

Tiller

Windows

Portholes in stainless steel frames

Airdraft

11.70 m.

Designer

Van Well Design
The Van Well 32 One Off Swing Keel is a beautifully lined sailing yacht with good sailing characteristics. Due to the variable draft from 0.80 m. To 1.90 m. The sailing yacht has a very large sailing area. She is designed to fall dry.
---
Material

Mahogany interior

Saloons

Saloon, Fore ship

Cabins

2

Berth

2 + 2

Headroom saloon

1.70 - 1.50 m.

Bedsize front cabin

2.00 x 1.90 m.

Bedsize saloon

2.00 x 0.89 m. (portside and starboard)

Toilet

Toilet room with a pump toilet

Cooking device

Origo 3000 2 - flame methylated spirit cooker

Heating

Hampshire charcoal
---
Brand / type

Vetus M2.06

Power

15 HP, 11 kW

Number of cylinders

2

Cooling system

Intercooling

Hours

250

Fuel

Diesel

Fueltank(s)

30 Litres synthetic

Gearbox

Technodrive mechanical

Propulsion

Shaft with a 3 - blade Maxprop (2019)

Instruments

Vetus tachometer
---
Voltage

12 and 220 Volt

Batteries

1 x 100 Ah, 1 x 108 Ah

Shorepower

Yes

Alternator

1 x 12 Volt

Batterycharger

Victron Blue Power Charger 12/17 17 A.

Inverter

Victron Phoenix Inverter 12/350 350 W.

Diode bridge

Victron Cyrix-ct

Control panel

Vetus fuse panel

Battery-conditionmeter

Victron BMV-700
---
Watertank(s)

50 Litres synthetic

Waterpressure system

Hand pump
---
Type

Masthead

Mast

Wood

Standing rig

Stainless steel

Boom

Wood

Winches

1 x Lewmar 6, 2 x Lewmar 30 ST

Sails material

Dacron, white

Mainsail

North Sails fully battened 23.03 m2 (2019)

Genoa

North Sails 23.85 m2 (2019)

Genoa furling system

Plastimo furling
---
Anchor

1 x Kobra

Schwimming ladder

Stainless steel with synthetic material

Cover

Cockpit cover (2020)

Selfdraining cockpit

Yes
---
Fire prevention

1 x Fire extinguisher
---
View in 360 degrees
{"id":8156,"editor":{"tool":"select","shapeCounter":{"spots":1,"polys":6}},"general":{"name":"VanWellDesign32OneOffZwenkkiel","shortcode":"VanWellDesign32OneOffZwenkkiel","width":760,"height":570,"naturalWidth":760,"naturalHeight":570},"image":{"url":"https://foto.inautia.nl/barcosNuevos/9/5/2/8/cornish-crabber-26-60485080151952545469545766694557x.jpg"},"spots":[{"id":"poly-4223","title":"Poly 1","type":"poly","x":65.956,"y":32.108,"width":20.6,"height":38.104,"x_image_background":65.956,"y_image_background":32.108,"actions":{"click":"run-script","script":"https://www.beekhuisyachtbrokers.com/upload/aanbod360/van-well-design-32-one-off-zwenkkiel-swing-keel/Voorschip.JPG"},"default_style":{"background_color":"#ff0000","background_opacity":1},"mouseover_style":{"background_opacity":1},"tooltip_content":{"squares_settings":{"containers":[{"id":"sq-container-651201","settings":{"elements":[{"settings":{"name":"Heading","iconClass":"fa fa-header"},"options":{"heading":{"text":"Voorschip/fore ship"}}}]}}]}},"points":[{"x":0.7042276664758773,"y":0},{"x":25.64154761448662,"y":5.274438911111896},{"x":51.65922448277461,"y":13.743215309009349},{"x":72.56745402274595,"y":21.12793954403182},{"x":89.82635525516874,"y":28.886776572985184},{"x":98.59187330662593,"y":35.53390698316376},{"x":100,"y":67.00537499126261},{"x":87.65760829295014,"y":73.08587767603457},{"x":73.12689603587275,"y":79.4494722936261},{"x":53.24961865353478,"y":86.80592983339595},{"x":25.649740783747443,"y":94.2102617821676},{"x":0,"y":100}]},{"id":"poly-5414","title":"Poly 2","type":"poly","x":32.88,"y":57.64,"width":11.46,"height":16.054,"actions":{"click":"run-script","script":"https://www.beekhuisyachtbrokers.com/upload/aanbod360/van-well-design-32-one-off-zwenkkiel-swing-keel/Toiletruimte.JPG"},"default_style":{"background_color":"#ffaa00","background_opacity":1},"mouseover_style":{"background_opacity":1},"tooltip_content":{"squares_settings":{"containers":[{"id":"sq-container-380051","settings":{"elements":[{"settings":{"name":"Heading","iconClass":"fa fa-header"},"options":{"heading":{"text":"Toiletruimte/toilet room"}}}]}}]}},"points":[{"x":0.0011814345991444902,"y":3.614518799112291},{"x":100,"y":0},{"x":100,"y":100},{"x":83.52675148591253,"y":98.45757041156045},{"x":55.60767746675794,"y":98.55992893608727},{"x":21.962260209551573,"y":92.1423840435682},{"x":0,"y":87.95329077839867}]},{"id":"poly-1846","title":"Poly 3","type":"poly","x":32.735,"y":28.434,"width":32.93,"height":44.875,"x_image_background":32.735,"y_image_background":28.434,"actions":{"click":"run-script","script":"https://www.beekhuisyachtbrokers.com/upload/aanbod360/van-well-design-32-one-off-zwenkkiel-swing-keel/Salon.JPG"},"default_style":{"background_color":"#66aaff","background_opacity":1},"mouseover_style":{"background_opacity":1},"tooltip_content":{"squares_settings":{"containers":[{"id":"sq-container-446791","settings":{"elements":[{"settings":{"name":"Heading","iconClass":"fa fa-header"},"options":{"heading":{"text":"Salon/saloon"}}}]}}]}},"points":[{"x":0,"y":62.93094641855455},{"x":0.44053044564648003,"y":4.310655987773875},{"x":16.12420981563823,"y":0.49678805244884927},{"x":33.03978342348544,"y":0},{"x":55.06630570580913,"y":1.293435156777809},{"x":79.73601066201155,"y":3.8796244404887257},{"x":100,"y":9.051399563744349},{"x":99.11893910870708,"y":93.96332990490838},{"x":87.841891975926,"y":95.69508329548248},{"x":75.77123665119329,"y":97.41347020136675},{"x":54.18524481451614,"y":99.56768397870394},{"x":37.00373511080517,"y":100},{"x":36.563615826907956,"y":62.499914871269404}]},{"id":"poly-8034","title":"Poly 4","type":"poly","x":49.708,"y":68.859,"width":28.868,"height":15.861,"tooltip_content":{"squares_settings":{"containers":[{"id":"sq-container-403761","settings":{"elements":[{"settings":{"name":"Heading","iconClass":"fa fa-header"},"options":{"heading":{"text":"Poly 4"}}}]}}]}},"points":[{"x":100,"y":100},{"x":0,"y":0}]},{"id":"poly-8062","title":"Poly 5","type":"poly","x":9.815,"y":30.562,"width":22.485,"height":41.199,"default_style":{"background_opacity":1},"mouseover_style":{"background_color":"#000000","background_opacity":1},"tooltip_content":{"squares_settings":{"containers":[{"id":"sq-container-620031","settings":{"elements":[{"settings":{"name":"Heading","iconClass":"fa fa-header"},"options":{"heading":{"text":"Kuip/cockpit"}}}]}}]}},"points":[{"x":5.161321401505214,"y":80.28032960743327},{"x":0.4849274683052253,"y":64.56789824196181},{"x":0,"y":49.29454914287055},{"x":1.1641127656976586,"y":37.191618712406225},{"x":5.161622478586966,"y":19.24775164050889},{"x":41.290571212041705,"y":10.795876794355372},{"x":71.61333444588487,"y":4.693515726391828},{"x":99.3548348248119,"y":0},{"x":100,"y":100},{"x":74.64874270109551,"y":96.4232758552179},{"x":36.69368069972336,"y":88.63451177763889}]}]}
Salon (11.57Mb)
Toiletruimte (12.95Mb)
Voorschip (10.7Mb)
Berth