Barkas 1000 OK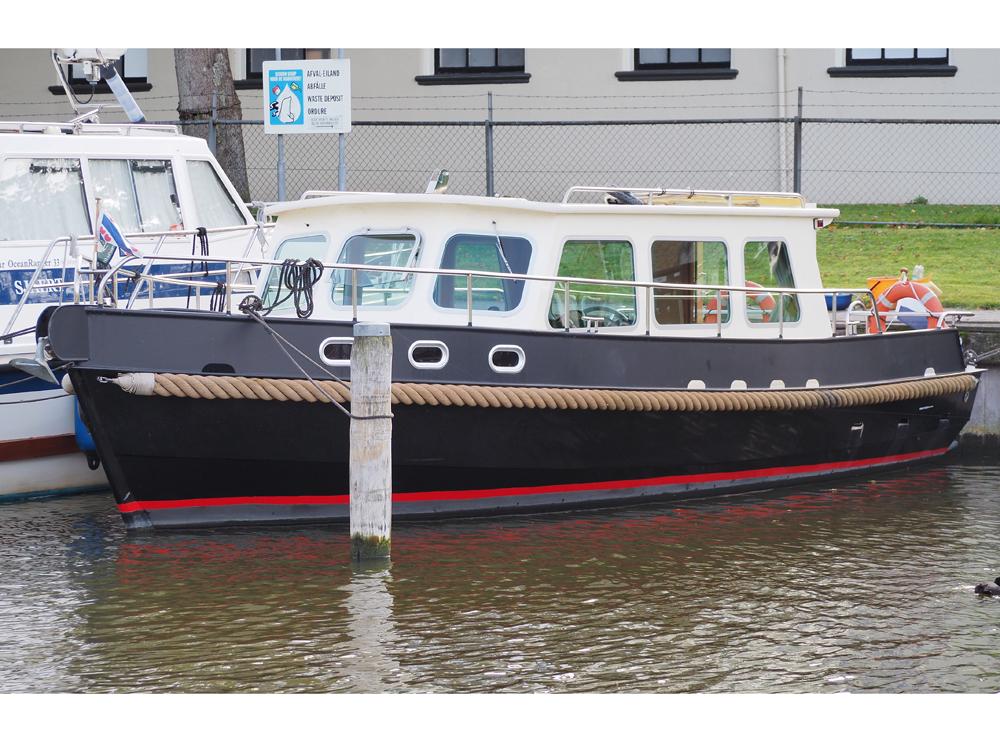 headingdetails Barkas 1000 OK
€ 65,000
Sleeping places
2 + 2
year built
2008
Berth
Harlingen
Category
Motor yacht
Contactperson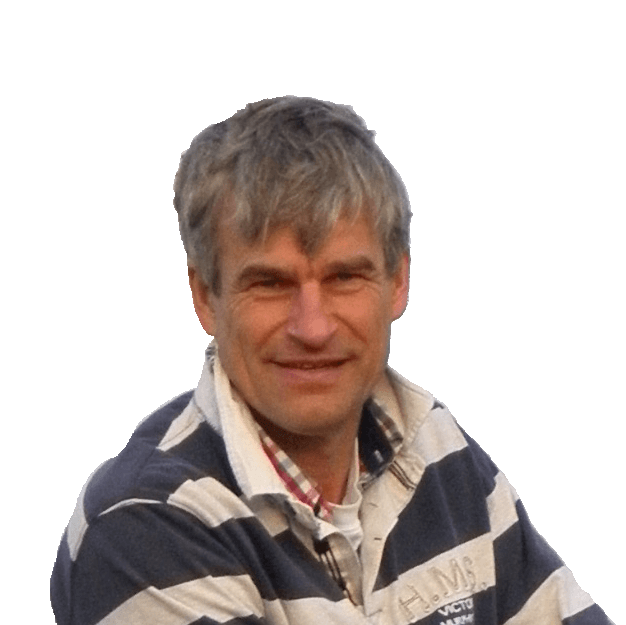 Willem Beekhuis
+316-19730566
Bow thruster, holdingtank, shore power, heating, etc. Barkas with internal and external steering and a vertical clearance of only 2.20 m.
Dimensions
10,00 x 3,30 x 0,90 m.
Engine
Peugeot 54 HP (40 kW) Diesel
Construction material
Steel
Reference number
202039
Construction material

Steel

Hull shape

Multi chine

Deck

Steel non skid

Superstructure

Steel

Rudder

1 x

Steeringsystem

Hydraulic double wheel steering

Windows

Sligthly tinted windows in aluminium frames

Displacement

8,000 kg.

Ballast

Yes

Airdraft

2.20 m.

Yard

Buchly Jachtbouw, Honselersdijk (Holland)

Designer

L.M. Huitema
With a vertical clearance of only 2.20 m, this Barkas 1000 OK has a very large sailing area. She is equipped with an inside and outside steering position.
---
Material

Oak interior

Saloons

Wheel house, Foreship

Cabins

2

Berth

2 + 2

Headroom

1.91 m.

Bedsize front cabin

1.96 x 0.82 m. (2 x)

Bedsize wheelhouse

1.90 x 1.55 m.

Toilet

Toilet room with a Jabsco pump toilet (2018)

Cooking device

Dometic 2 - flame gas cooker

Refridgerator

Coolmatic 65 litres

Heating

Eberspächer Airtronic D2 (2018)
---
Brand / type

Peugeot

Power

54 HP, 40 kW

Number of cylinders

4

Cooling system

Blokland closed cooling

Year built

2008

Number of engines

1

Hours

665

Fuel

Diesel

Fueltank(s)

175 Litres steel

Tank meter

Wema

Gearbox

Hurth mechanical

Propulsion

Shaft

Thrust bearing

Yes

Cruising speed

6.5 Kn.

Max. speed

7.5 Kn.

Instruments

2 x Tachometer, Watertemperature, Oilpressure (all Motometer)

Bowthruster

12 Volt
---
Voltage

12 Volt

Batteries

2 x 140 Ah

Shorepower

With earth leakage switch

Alternator

1 x 12 Volt

Batterycharger

Victron Blue Power Charger 12/30 30 A.

Control panel

1 x Fuse panel

Voltmeter

2 x Motometer

Battery-conditionmeter

Mastervolt Battman Lite
---
Watertank(s)

95 Litres stainless steel

Waterpressure system

Electrical

Holdingtank

40 Litres synthetic
---
Anchor

1 x

Anchorwinch

Lofrans Royal mechanical

Railing

Stainless steel on a steel bullwark

Schwimming ladder

Stainless steel

Schwimming platform

Steel with wood

Selfdraining cockpit

Ja

Other

With fender. Selfdraining cockpit
---
Bilge pump

1 x Electrical

Wiper

1 x

Fire prevention

1 x Fire extinguisher

Gas locker

Suited for 2 bottles
---
View in 360 degrees
{"id":6954,"editor":{"tool":"poly","shapeCounter":{"polys":5}},"general":{"name":"Untitled","shortcode":"Barkas1000OK","width":631,"height":262,"naturalWidth":631,"naturalHeight":262},"image":{"url":"https://s3.amazonaws.com/static.yachtjourney.com/vessels/aa401e77f70781318a5364cfd1986cba.jpg"},"tooltips":{"fullscreen_tooltips":"none"},"spots":[{"id":"poly-3272","title":"Poly 0","type":"poly","x":68.7,"y":16.603,"width":23.931,"height":67.939,"x_image_background":68.7,"y_image_background":16.603,"width_image_background":23.931,"height_image_background":67.939,"actions":{"click":"run-script","script":"https://www.beekhuisyachtbrokers.com/upload/aanbod360/barkas-1000-ok/Voorschip.JPG"},"default_style":{"background_color":"#ff0000","background_opacity":1},"mouseover_style":{"background_opacity":1},"tooltip_content":{"squares_settings":{"containers":[{"id":"sq-container-342201","settings":{"elements":[{"settings":{"name":"Heading","iconClass":"fa fa-header"},"options":{"heading":{"text":"Voorschip/fore ship"}}}]}}]}},"points":[{"x":0,"y":0},{"x":29.800844926800163,"y":1.123595505617976},{"x":52.31703887149364,"y":6.7415730337078665},{"x":66.22409983733374,"y":12.921348314606742},{"x":83.44290221024914,"y":21.910528089887645},{"x":99.33758019655706,"y":30.898651685393265},{"x":100,"y":66.85426966292137},{"x":86.09204500881211,"y":76.96593258426965},{"x":68.87306383082708,"y":87.07865168539325},{"x":55.628243863360346,"y":92.13483146067418},{"x":32.449808920293556,"y":98.87640449438202},{"x":0,"y":100}]},{"id":"poly-7774","title":"Poly 1","type":"poly","x":59.509,"y":16.985,"width":8.716,"height":22.519,"x_image_background":56.022,"y_image_background":16.603,"actions":{"click":"run-script","script":"https://www.beekhuisyachtbrokers.com/upload/aanbod360/barkas-1000-ok/Toiletruimte.JPG"},"default_style":{"background_color":"#ffaa00","background_opacity":1},"mouseover_style":{"background_opacity":1},"tooltip_content":{"squares_settings":{"containers":[{"id":"sq-container-880181","settings":{"elements":[{"settings":{"name":"Heading","iconClass":"fa fa-header"},"options":{"heading":{"text":"Toiletruimte/toilet room"}}}]}}]}},"points":[{"x":100,"y":0.0015932484233503776},{"x":0,"y":0},{"x":0.005982082481056482,"y":100},{"x":99.99401791751895,"y":96.61170298595097}]},{"id":"poly-5837","title":"Poly 2","type":"poly","x":50.792,"y":41.03,"width":17.433,"height":43.618,"x_image_background":50.792,"y_image_background":41.03,"actions":{"click":"run-script","script":"https://www.beekhuisyachtbrokers.com/upload/aanbod360/barkas-1000-ok/Stuurhuis 2.JPG"},"default_style":{"background_color":"#bb5500","background_opacity":1},"mouseover_style":{"background_opacity":1},"tooltip_content":{"squares_settings":{"containers":[{"id":"sq-container-681431","settings":{"elements":[{"settings":{"name":"Heading","iconClass":"fa fa-header"},"options":{"heading":{"text":"Stuurhuis/wheel house"}}}]}}]}},"points":[{"x":99.99725455768427,"y":0},{"x":100,"y":97.13207080836688},{"x":66.30926165662896,"y":100},{"x":0.9113413949337439,"y":99.75804472670453},{"x":0.0029908957678068254,"y":7.875926639971002},{"x":0,"y":1.751570998706423}]},{"id":"poly-3554","title":"Poly 3","type":"poly","x":31.3,"y":21.183,"width":27.893,"height":58.015,"x_image_background":31.3,"y_image_background":21.183,"width_image_background":27.893,"height_image_background":58.015,"actions":{"click":"run-script","script":"https://www.beekhuisyachtbrokers.com/upload/aanbod360/barkas-1000-ok/Stuurhuis 1.JPG"},"default_style":{"background_color":"#bb5500","background_opacity":1},"mouseover_style":{"background_opacity":1},"tooltip_content":{"squares_settings":{"containers":[{"id":"sq-container-499531","settings":{"elements":[{"settings":{"name":"Heading","iconClass":"fa fa-header"},"options":{"heading":{"text":"Stuurhuis/wheel house"}}}]}}]}},"points":[{"x":68.18066763305184,"y":100},{"x":0,"y":98.68420792935773},{"x":0,"y":3.9471788431161405},{"x":61.362600869746686,"y":0},{"x":100,"y":0.00048684306613654263},{"x":97.72513497925632,"y":32.23677415152792},{"x":67.04432317250101,"y":34.21039646788776}]},{"id":"poly-1338","title":"Poly 4","type":"poly","x":11.173,"y":15.839,"width":19.176,"height":67.939,"x_image_background":11.173,"y_image_background":15.839,"default_style":{"background_opacity":1},"mouseover_style":{"background_opacity":1},"tooltip_content":{"squares_settings":{"containers":[{"id":"sq-container-919961","settings":{"elements":[{"settings":{"name":"Heading","iconClass":"fa fa-header"},"options":{"heading":{"text":"Kuip/cockpit"}}}]}}]}},"points":[{"x":100,"y":0},{"x":99.99977686000203,"y":100},{"x":0,"y":94.38204582744991},{"x":0.8264444368595254,"y":6.1801653184138425}]}]}
Stuurhuis (11.44Mb)
Stuurhuis (11.18Mb)
Toiletruimte (13.1Mb)
Voorschip (11.36Mb)
Berth