Pilot 27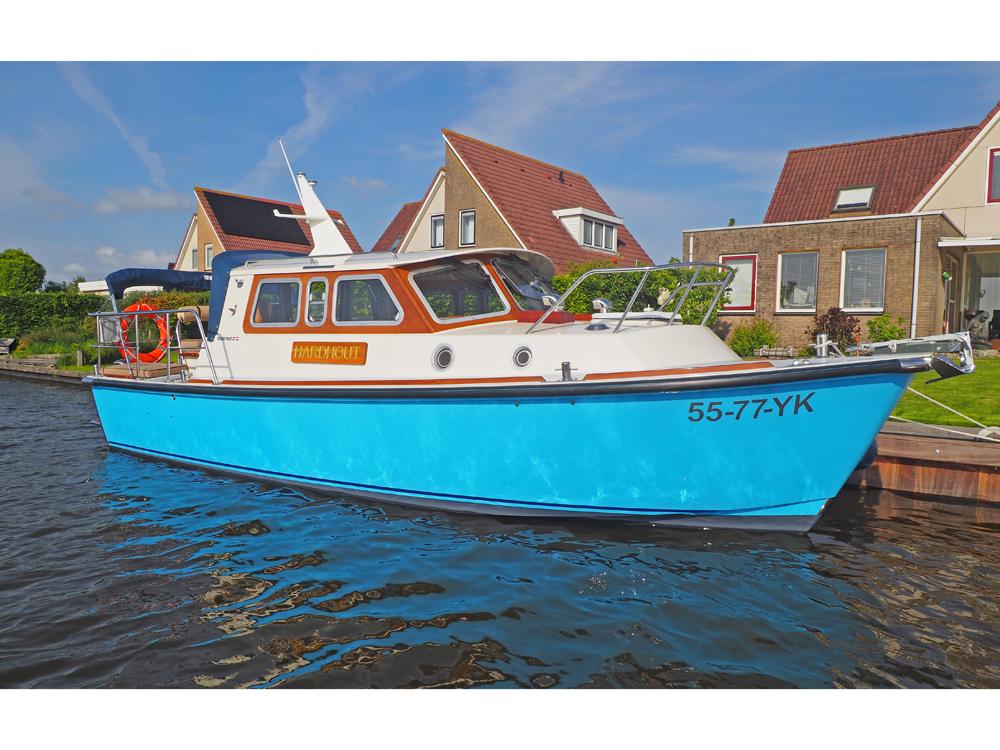 headingdetails Pilot 27
€ 79,000
Sleeping places
3
year built
2006
Berth
Sloten
Category
Speedboat / Sport cruiser
Contactperson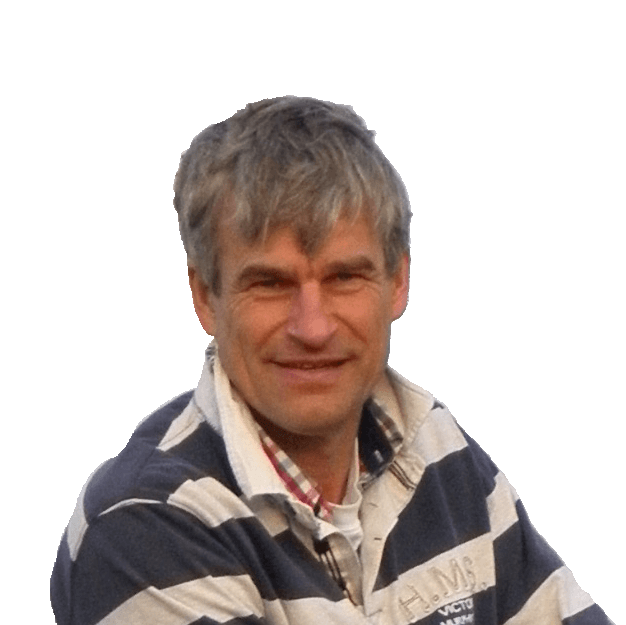 Willem Beekhuis
+316-19730566
Bow thruster, holding tank, shore power, inverter, etc. Surprisingly spacious motor yacht with fantastic sailing characteristics.
Dimensions
8,00 x 3,00 x 0,90 m.
Engine
Steyr 250 HP (184 kW) Diesel
Construction material
Woodcore Epoxy
Reference number
232024
Construction material

Woodcore epoxy

Hull shape

Deep - V

Deck

Woodcore epoxy with non skid

Superstructure

Woodcore epoxy and teak in epoxy

Steeringsystem

Hydraulic wheel steering

Windows

Hora slightly tinted windows in aluminum frames

Displacement

2,700 kg.

Airdraft

2.20 m.

Yard

Kolibri Jachtbouw B.V., Stompwijk (Holland)

Designer

Willem Nieland Design
The Pilot 27 was a project of the then editor-in-chief of the Waterchampionship. It had to be a motor yacht of no more than 8 with accommodation for 2 adults and a child suitable for weekends and short holidays. It also had to be able to stay ahead of commercial shipping in terms of speed.
The result is this One Off motor yacht designed by Willem Nieland Design with fantastic, stable sailing characteristics at high speeds. Due to the generous width of 3.00 meters and the headroom of 2.00 meters, it has become a comfortable motor yacht for a 27-footer.
Hull and superstructure were painted in 2022. She is in a very nice state of maintenance.
---
Material

Woodcore epoxy and teak

Saloons

Saloon with quarterberth, Fore ship

Cabins

2

Berth

3

Headroom

2.00 m.

Bedsize front cabin

2.03 x 1.46 m.

Bedsize saloon

Quarterberth: 1.95 x 0.73 m.

Toilet

Toilet room with a pump toilet and sink

Cooking device

Force 10 3 - flame gas cooker with oven

Refridgerator

Isotherm 95 litres

Heating

Eberspächer Airtronic D4
---
Brand / type

Steyr M256 H45

Power

250 HP, 184 kW

Number of cylinders

6

Cooling system

Intercooling

Year built

2006

Number of engines

1

Hours

600

Fuel

Diesel

Fueltank(s)

700 Litres

Tank meter

VDO

Propulsion

Z - Drive with Mercury Bravo III tailpiece with twin-prop propellers

Trim tabs

QL

Cruising speed

20 Kn.

Max. speed

30 Kn.

Instruments

Tachometer, 4 x Watertemperature, , Trimm (all VDO)

Bowthruster

Vetus 25 kgf

Other

Tail piece cuff renewed in 2021
---
Voltage

12 and 220 Volt

Batteries

1 x 50 Ah Red Top, 4 x 100 Ah (2021)

Shorepower

With earth leakage switch

Alternator

1 x 12 Volt

Batterycharger

Mastervolt Combi 12/2000/100 100 A.

Inverter

Mastervolt Combi 12/2000/100 2,000 W.

Diode bridge

1 x

Control panel

Mastervolt switch panel

Battery-conditionmeter

Mastervolt ACM I
---
Watertank(s)

2 x 100 Litres

Pressure system

Electric

Holdingtank

45 Litres Vetus synthetic with deck outlet
---
Anchor

1 x

Railing

Stainless steel pushpit and stainless steel steel railing on fore ship

Schwimming ladder

Stainless steel

Schwimming platform

Stainless steel with hardwood (2022)

Cover

Cockpit cover with a stainless steel frame (2021)

Upholstery

Cockpit

Selfdraining cockpit

Yes
---
Bilge pump

Hand

Wiper

3 x Exalto

Fire prevention

2 x Fire extinguisher

Gas locker

Suitable for 2 bottles
---
View in 360 degrees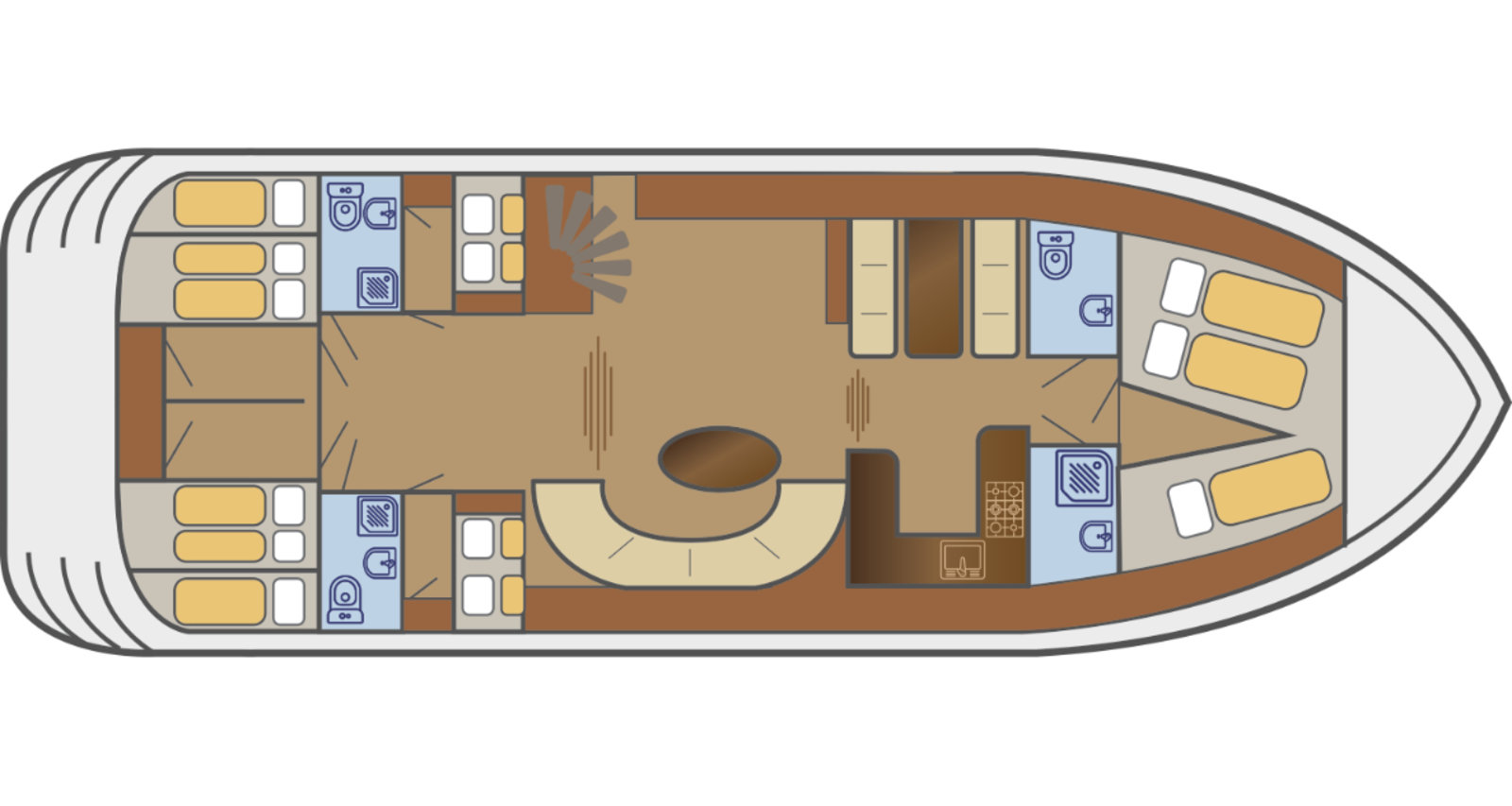 {"id":8488,"editor":{"tool":"select","shapeCounter":{"polys":6}},"general":{"name":"Pilot27","shortcode":"Pilot27","width":1600,"height":853,"naturalWidth":1600,"naturalHeight":853},"image":{"url":"https://www.fnma-charters.nl/previews/2022/1/13/media_304_62497_w1600_fit.jpg"},"tooltips":{"fullscreen_tooltips":"none"},"spots":[{"id":"poly-2638","title":"Poly 0","type":"poly","x":67.978,"y":18.735,"width":21.312,"height":62.319,"actions":{"click":"run-script","script":"https://www.beekhuisyachtbrokers.com/upload/aanbod360/pilot-27/Voorschip.JPG"},"default_style":{"background_color":"#ff0000","background_opacity":1},"mouseover_style":{"background_opacity":1},"tooltip_content":{"squares_settings":{"containers":[{"id":"sq-container-392481","settings":{"elements":[{"settings":{"name":"Heading","iconClass":"fa fa-header"},"options":{"heading":{"text":"Voorschip/fore ship"}}}]}}]}},"points":[{"x":0,"y":0},{"x":20.001784575574806,"y":1.644733809621715},{"x":46.15307299555117,"y":4.60525406044408},{"x":67.69302838628987,"y":7.565786441200663},{"x":83.59010965652814,"y":11.513154862253293},{"x":100,"y":16.776312756990126},{"x":100,"y":84.21052328330593},{"x":83.59010965652814,"y":88.48683907277962},{"x":57.94916882623383,"y":94.07895040090463},{"x":33.33258976017707,"y":98.35526922286185},{"x":1.5418886809447812,"y":100}]},{"id":"poly-82","title":"Poly 1","type":"poly","x":52.787,"y":55.43,"width":15.191,"height":25.625,"x_image_background":52.787,"y_image_background":55.43,"actions":{"click":"run-script","script":"https://www.beekhuisyachtbrokers.com/upload/aanbod360/pilot-27/Salon toiletruimte.JPG"},"default_style":{"background_color":"#ffaa00","background_opacity":1},"mouseover_style":{"background_opacity":1},"tooltip_content":{"squares_settings":{"containers":[{"id":"sq-container-128931","settings":{"elements":[{"settings":{"name":"Heading","iconClass":"fa fa-header"},"options":{"heading":{"text":"Toiletruimte/toilet room"}}}]}}]}},"points":[{"x":97.12689367096435,"y":0.8000146319978666},{"x":100,"y":100},{"x":0,"y":98.39997811100321},{"x":1.4359416356885113,"y":0}]},{"id":"poly-9994","title":"Poly 2","type":"poly","x":26.557,"y":18.735,"width":26.125,"height":62.114,"actions":{"click":"run-script","script":"https://www.beekhuisyachtbrokers.com/upload/aanbod360/pilot-27/Salon 2.JPG"},"default_style":{"background_color":"#66aaff","background_opacity":1},"mouseover_style":{"background_opacity":1},"tooltip_content":{"squares_settings":{"containers":[{"id":"sq-container-121061","settings":{"elements":[{"settings":{"name":"Heading","iconClass":"fa fa-header"},"options":{"heading":{"text":"Salon/saloon"}}}]}}]}},"points":[{"x":0.005040892675015519,"y":0.3300481555089466},{"x":60.241972284046156,"y":0},{"x":44.40306950542694,"y":6.58953406310347},{"x":60.40997110651867,"y":12.38119241291494},{"x":45.797034662542316,"y":18.735282477010433},{"x":60.47364353500494,"y":27.798511172791514},{"x":100,"y":28.216626074708607},{"x":99.14613870668894,"y":99.66995792947344},{"x":0,"y":100}]},{"id":"poly-419","title":"Poly 3","type":"poly","x":53.115,"y":19.145,"width":14.645,"height":35.67,"actions":{"click":"run-script","script":"https://www.beekhuisyachtbrokers.com/upload/aanbod360/pilot-27/Salon 1.JPG"},"default_style":{"background_color":"#66aaff","background_opacity":1},"mouseover_style":{"background_opacity":1},"tooltip_content":{"squares_settings":{"containers":[{"id":"sq-container-206291","settings":{"elements":[{"settings":{"name":"Heading","iconClass":"fa fa-header"},"options":{"heading":{"text":"Salon/saloon"}}}]}}]}},"points":[{"x":0,"y":0},{"x":99.25373802622653,"y":0},{"x":100,"y":100},{"x":0.0008955143685275463,"y":100}]},{"id":"poly-4469","title":"Poly 4","type":"poly","x":39.016,"y":18.94,"width":13.771,"height":16.81,"actions":{"click":"run-script","script":"https://www.beekhuisyachtbrokers.com/upload/aanbod360/pilot-27/Salon hondekooi.JPG"},"default_style":{"background_color":"#ff0000","background_opacity":1},"mouseover_style":{"background_opacity":1},"tooltip_content":{"squares_settings":{"containers":[{"id":"sq-container-527841","settings":{"elements":[{"settings":{"name":"Heading","iconClass":"fa fa-header"},"options":{"heading":{"text":"Hondekooi/quarterberth"}}}]}}]}},"points":[{"x":25.397001758279636,"y":0},{"x":100,"y":2.439023841835351},{"x":99.20121488351349,"y":100},{"x":26.188525191888967,"y":98.78047683670682},{"x":0,"y":69.5121794923072},{"x":28.567301713400045,"y":43.90244039541165},{"x":0,"y":23.170715255060223}]},{"id":"poly-9710","title":"Poly 5","type":"poly","x":0.218,"y":18.735,"width":25.902,"height":62.524,"default_style":{"background_opacity":1},"mouseover_style":{"background_color":"#000000","background_opacity":1},"tooltip_content":{"squares_settings":{"containers":[{"id":"sq-container-267591","settings":{"elements":[{"settings":{"name":"Heading","iconClass":"fa fa-header"},"options":{"heading":{"text":"Kuip/cockpit"}}}]}}]}},"points":[{"x":99.9956330311616,"y":99.01638449392071},{"x":37.13090147316635,"y":100},{"x":22.363374000291135,"y":97.70490924264418},{"x":10.549858337218597,"y":94.0983613692555},{"x":2.954623607369417,"y":88.19671367088914},{"x":0.001118112794374718,"y":81.63933741450634},{"x":0,"y":19.016403233672555},{"x":3.3770592789649214,"y":11.14752754568827},{"x":8.861634596519501,"y":5.90164165328513},{"x":19.410374820943723,"y":1.9672158994554583},{"x":34.1773959785913,"y":0.000003022540619841211},{"x":100,"y":0}]}]}
Salon (10.15Mb)
Salon (10.71Mb)
Salon hondekooi (10.85Mb)
Salon toiletruimte (10.42Mb)
Voorschip (12Mb)
Berth