Noorse Fjorden Sloep 24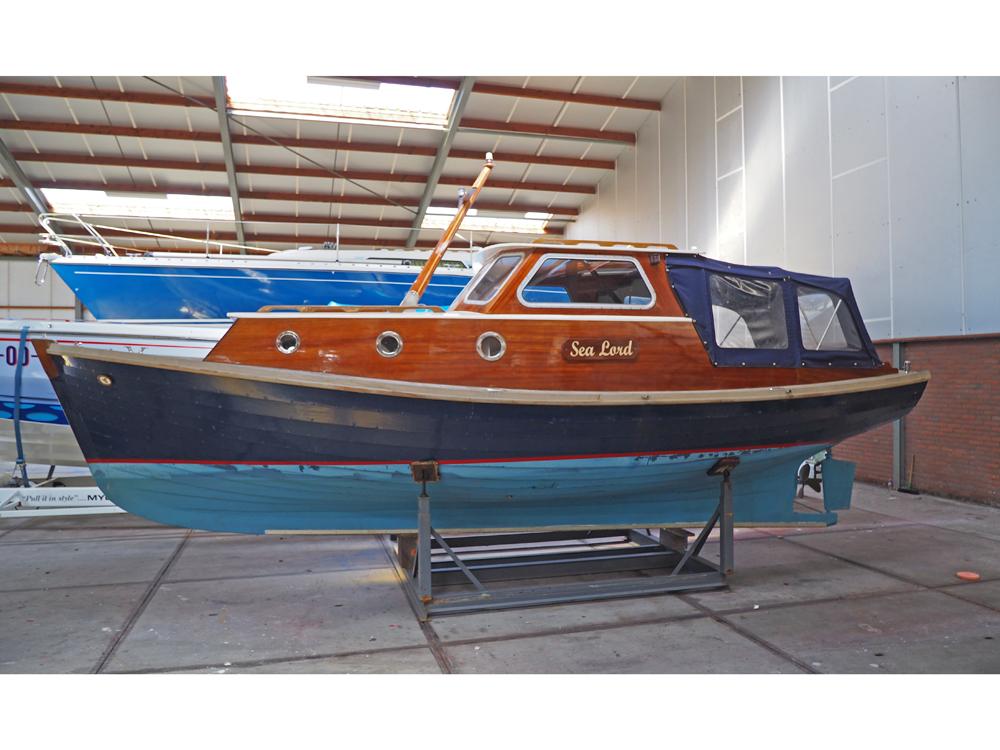 headingdetails Noorse Fjorden Sloep 24
€ 17,500
Sleeping places
2
year built
1995
Berth
Elburg
Category
Shallop
Contactperson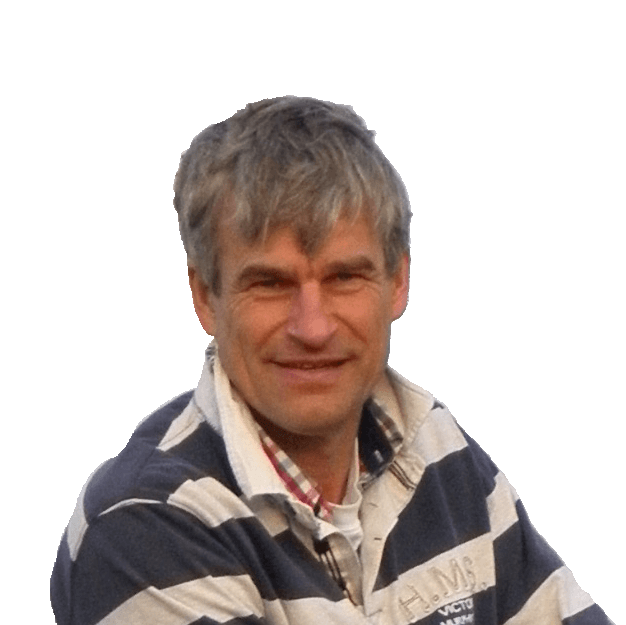 Willem Beekhuis
+316-19730566
This Noorse Fjorden Sloep has good sailing characteristics combined with considerable seaworthiness.
Dimensions
7,40 x 2,40 x 0,90 m.
Engine
Ruggerini 22 HP (16 kW) Diesel
Construction material
Wood
Reference number
213023
Construction material

Pine

Hull shape

Round bilged clinkered

Deck

Teak

Superstructure

Mahogany

Steeringsystem

Hydraulisch wheel steering and tiller

Windows

Hora windows in aluminium frames and portholes in stainless steel frames

Airdraft

2.00 m.
The current owner has owned the Noorse Fjorden Sloep 24 for about thirty years. In 1995 the sloop underwent a refit, which showed that the hull was still in good condition. The teak decks were then renewed and the superstructure was placed. At the same time, the 2 cylinder diesel was installed. The age of the trunk is unknown.
The Noorse Fjorden Sloep 24 has been little used and has been under roof by far most of the time.
---
Material

Mahogany and pine interior

Cabins

Half open wheel house, Foreship

Berth

2

Headroom wheelhouse

1.90 m.

Headroom frontcabin

1.42 m.

Bedsize front cabin

2.50 x 0,62 m. (2 x)
---
Brand / type

Ruggerini RDM902/2

Power

22 HP, 16 kW

Number of cylinders

2

Cooling system

Seawater cooled

Year built

Approx. 1995

Fuel

Diesel

Fueltank(s)

60 Litres synthetic

Gearbox

Technodrive mechanical

Propulsion

Shaft

Cruising speed

5,5 Kn.

Instruments

Watertemperature, Oilpressure (both Veglia)
---
Voltage

12 Volt

Batteries

1 x 74 Ah

Alternator

1 x 12 Volt

Control panel

1 x Fuse panel
---
Cover

Cockpit cover with an aluminium frame

Upholstery

Cockpit
---
Bilge pump

2 x Electrical

Wiper

Not operational
---
View in 360 degrees
{"id":2871,"editor":{"tool":"poly","shapeCounter":{"polys":3}},"general":{"name":"NoorseFjordenSloep24","shortcode":"NoorseFjordenSloep24","width":640,"height":219,"naturalWidth":640,"naturalHeight":219},"image":{"url":"https://s3.amazonaws.com/static.yachtjourney.com/vessels/b390edc98f6e740eae3fab45385cf4f9.jpg"},"tooltips":{"fullscreen_tooltips":"none"},"spots":[{"id":"poly-6820","title":"Poly 0","type":"poly","x":56.875,"y":8.219,"width":40.241,"height":85.845,"actions":{"click":"run-script","script":"https://www.beekhuisyachtbrokers.com/upload/aanbod360/noorse-fjorden-sloep-24-740/Voorschip.JPG"},"default_style":{"background_color":"#0000dd","background_opacity":1},"mouseover_style":{"background_opacity":1},"tooltip_content":{"squares_settings":{"containers":[{"id":"sq-container-575161","settings":{"elements":[{"settings":{"name":"Heading","iconClass":"fa fa-header"},"options":{"heading":{"text":"Voorschip/fore ship"}}}]}}]}},"points":[{"x":0,"y":0},{"x":32.227460957368834,"y":2.1276629696749523},{"x":55.136138023450286,"y":7.446820393862332},{"x":72.60885781961412,"y":18.617050984655826},{"x":86.1987509944082,"y":31.38302880270553},{"x":100,"y":50.00830738917362},{"x":86.58765490880458,"y":69.68087715033589},{"x":73.77370580602503,"y":80.85163433771437},{"x":56.30160726212061,"y":92.55277535017343},{"x":36.498570240875544,"y":97.87293809511397},{"x":1.5543731530667397,"y":100}]},{"id":"poly-1545","title":"Poly 1","type":"poly","x":36.25,"y":7.762,"width":20.781,"height":87.215,"actions":{"click":"run-script","script":"https://www.beekhuisyachtbrokers.com/upload/aanbod360/noorse-fjorden-sloep-24-740/Stuurhuis.JPG"},"default_style":{"background_color":"#bb5500","background_opacity":1},"mouseover_style":{"background_opacity":1},"tooltip_content":{"squares_settings":{"containers":[{"id":"sq-container-240661","settings":{"elements":[{"settings":{"name":"Heading","iconClass":"fa fa-header"},"options":{"heading":{"text":"Stuurhuis/wheel house"}}}]}}]}},"points":[{"x":96.99609022556392,"y":0},{"x":100,"y":100},{"x":2.2568421052631638,"y":98.4291672382181},{"x":0,"y":0.5239931183462249}]},{"id":"poly-4030","title":"Poly 2","type":"poly","x":2.031,"y":9.589,"width":34.376,"height":84.932,"actions":{"click":"run-script","script":"https://www.beekhuisyachtbrokers.com/upload/aanbod360/noorse-fjorden-sloep-24-740/Kuip.JPG"},"default_style":{"background_color":"#00aa88","background_opacity":1},"mouseover_style":{"background_opacity":1},"tooltip_content":{"squares_settings":{"containers":[{"id":"sq-container-181591","settings":{"elements":[{"settings":{"name":"Heading","iconClass":"fa fa-header"},"options":{"heading":{"text":"Kuip/cockpit"}}}]}}]}},"points":[{"x":98.63565620863696,"y":0},{"x":100,"y":100},{"x":48.63565620863696,"y":98.92501612903226},{"x":7.72716033221335,"y":97.31211290322581},{"x":2.727233058428241,"y":76.88200537634408},{"x":0,"y":50.5379193548387},{"x":1.3650710535119495,"y":27.957559139784944},{"x":6.364998327297055,"y":0.5379193548387096},{"x":49.090195051708335,"y":0.000284946236558256}]}]}
Kuip (10.99Mb)
Stuurhuis (11.89Mb)
Voorschip (12.08Mb)
Berth