Rijnland Kruiser 1030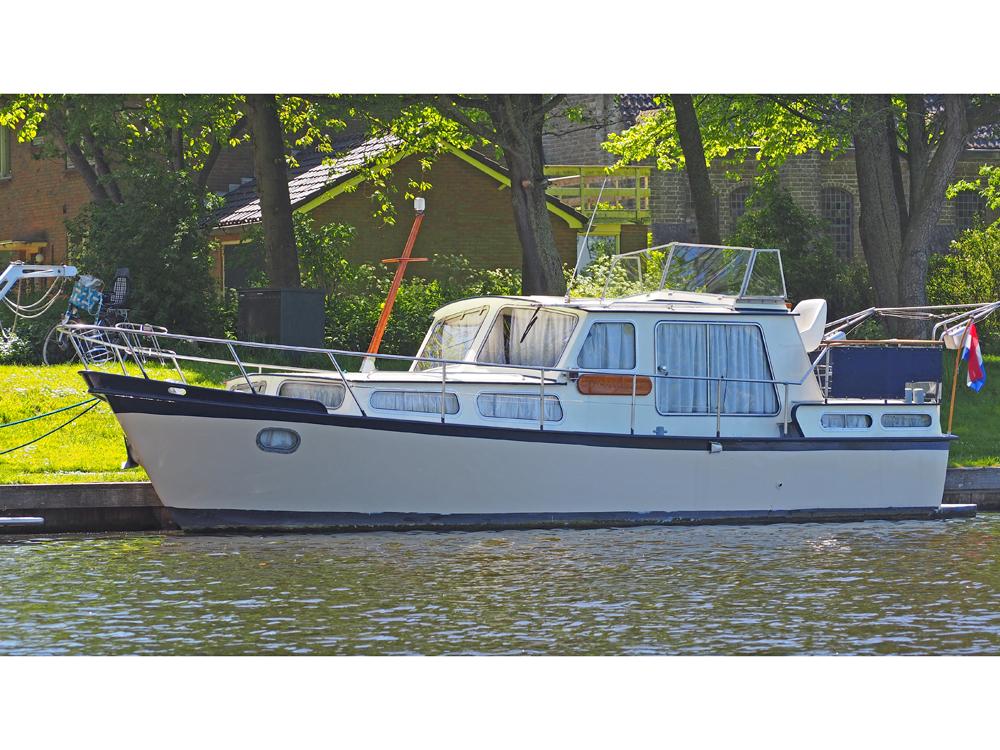 headingdetails Rijnland Kruiser 1030
€ 21,500
Sleeping places
2 + 3
year built
1981
Berth
Middenmeer
Category
Motor yacht
Contactperson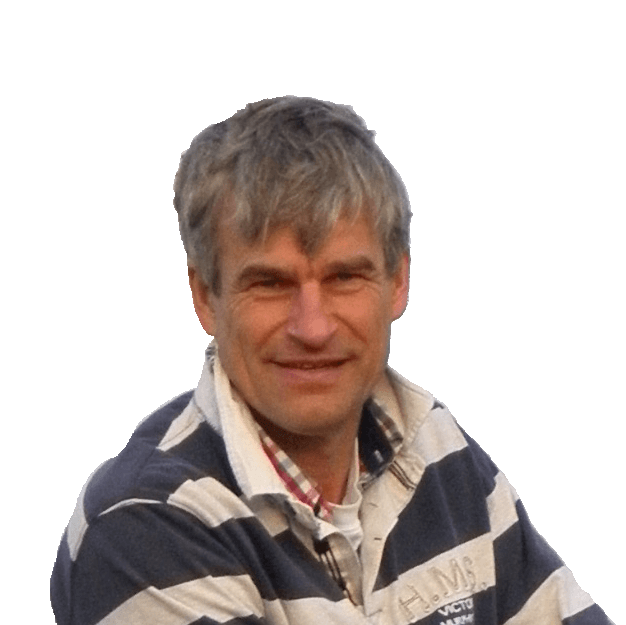 Willem Beekhuis
+316-19730566
Bow thruster, shore power, water heater, shower, etc. Nice motor yacht ready for departure.
Dimensions
10,30 x 3,40 x 0,90 m.
Engine
Volvo 92 HP (68 kW) Diesel
Construction material
Steel
Reference number
212016
Construction material

Steel

Hull shape

Hard chine

Deck

Steel non skid

Superstructure

Steel

Rudder

1 x

Steeringsystem

Hydraulic double wheel steering

Windows

Hora and Marex windows in aluminium frames

Airdraft

2.35 m.

Yard

Scheepswerf De Volharding B.V., Zwammerdam (holland)
This Rijnland Kruiser 1030 is a well maintained motor yacht equipped with a strong 6 cylinder Volvo diesel engine and is ready for departure.
---
Material

Various types of wood

Saloons

Wheelhouse, Fore ship, Aft cabin

Cabins

2

Berth

2 + 3

Headroom wheelhouse

1.90 m.

Headroom frontcabin

1.85 m.

Headroom aftcabin

1.30 m.

Bedsize front cabin

2.00 x 1.18 m.

Bedsize aftcabin

2.07 x 1.40 m.

Bedsize wheelhouse

2.18 x 0.55 m.

Toilet

Toilet room with Johnson pump toilet and sink

Shower

In toilet room

Radio

JVC radio-CD player

Cooking device

3 - Flame gas cooker with oven

Refridgerator

Isotherm 85 litres

Heating

Webasto HL32 (not operational)
---
Brand / type

Volvo D47A

Power

92 HP, 68 kW

Number of cylinders

6

Cooling system

Closed cooling system with a seawater cooled exhaust

Number of engines

1

Hours

5,155

Fuel

Diesel

Fueltank(s)

135 Litres steel

Tank meter

VDO

Gearbox

Paragon hydraulic

Propulsion

Shaft

Cruising speed

6 Kn.

Max. speed

7 Kn.

Instruments

2 x Tachometer, 2 x Watertemperature, 2 x Oilpressure (all VDO)

Bowthruster

Vetus 125 kgf
---
Voltage

12 and 220 Volt

Batteries

2 x 180 Ah

Shorepower

Yes

Alternator

1 x 12 Volt

Solar panel

2 x

Inverter

HQ 150 W.

Diode bridge

Elja

Ampère meter

VDO
---
Watertank(s)

2 x 150 Liter RVS

Waterpressure system

Elektrisch

Warm water

Vetus 31 liter boiler (verwarmd via motor en 220 Volt)

Freshwater meter

Vetus
---
Anchor

1 x

Anchorwinch

Vetus mechanic

Deckwash pump

With fresh water

Railing

Stainless steel; round aft deck stainless steel with wood

Schwimming ladder

Stainless steel

Davits

Stainless steel

Schwimming platform

Steel
---
Bilge pump

1 x Electrical

Wiper

1 x Vetus

Fire prevention

1 x Fire extinguisher
---
View in 360 degrees
{"id":9651,"editor":{"tool":"select","shapeCounter":{"polys":4}},"general":{"name":"RijnlandKruiser1030","shortcode":"RijnlandKruiser1030","width":640,"height":219,"naturalWidth":640,"naturalHeight":219},"image":{"url":"https://s3.amazonaws.com/static.yachtjourney.com/vessels/b390edc98f6e740eae3fab45385cf4f9.jpg"},"tooltips":{"fullscreen_tooltips":"none"},"spots":[{"id":"poly-1371","title":"Poly 0","type":"poly","x":61.094,"y":9.132,"width":28.126,"height":80.967,"actions":{"click":"run-script","script":"https://www.beekhuisyachtbrokers.com/upload/aanbod360/rijnland-kruiser-1030-gsak/Voorschip.JPG"},"default_style":{"background_color":"#0000dd","background_opacity":1},"mouseover_style":{"background_opacity":1},"tooltip_content":{"squares_settings":{"containers":[{"id":"sq-container-790911","settings":{"elements":[{"settings":{"name":"Heading","iconClass":"fa fa-header"},"options":{"heading":{"text":"Voorschip/fore ship"}}}]}}]}},"points":[{"x":99.99733340444251,"y":19.73945525208376},{"x":100,"y":79.5194825630476},{"x":80.13689317214711,"y":91.44352397800961},{"x":61.109481524937124,"y":97.00202183875902},{"x":46.44730571016547,"y":100},{"x":45.555229638320746,"y":60.908194858451324},{"x":0.5573184715074351,"y":60.34406314789328},{"x":0,"y":0},{"x":28.33346666311119,"y":1.1279250436030916},{"x":43.39214990979537,"y":3.4942672113723763},{"x":59.44374816671554,"y":6.76801835051165},{"x":78.3761256133569,"y":10.582531210940513}]},{"id":"poly-7663","title":"Poly 1","type":"poly","x":28.594,"y":8.676,"width":32.5,"height":85.388,"actions":{"click":"run-script","script":"https://www.beekhuisyachtbrokers.com/upload/aanbod360/rijnland-kruiser-1030-gsak/Stuurhuis.JPG"},"default_style":{"background_color":"#bb5500","background_opacity":1},"mouseover_style":{"background_opacity":1},"tooltip_content":{"squares_settings":{"containers":[{"id":"sq-container-323271","settings":{"elements":[{"settings":{"name":"Heading","iconClass":"fa fa-header"},"options":{"heading":{"text":"Stuurhuis/wheelhouse"}}}]}}]}},"points":[{"x":98.55998892299172,"y":0},{"x":100,"y":100},{"x":0.0007692366864397225,"y":99.46479765005726},{"x":0,"y":0.5344750783822269}]},{"id":"poly-776","title":"Poly 2","type":"poly","x":2.343,"y":8.675,"width":25.938,"height":84.932,"actions":{"click":"run-script","script":"https://www.beekhuisyachtbrokers.com/upload/aanbod360/rijnland-kruiser-1030-gsak/Achterkajuit.JPG"},"default_style":{"background_color":"#ff0000","background_opacity":1},"mouseover_style":{"background_opacity":1},"tooltip_content":{"squares_settings":{"containers":[{"id":"sq-container-853301","settings":{"elements":[{"settings":{"name":"Heading","iconClass":"fa fa-header"},"options":{"heading":{"text":"Achterkajuit/aft cabin"}}}]}}]}},"points":[{"x":99.39567430025446,"y":0},{"x":100,"y":100},{"x":9.036934227773921,"y":98.38711116879277},{"x":3.014881640835837,"y":82.25752931452334},{"x":0,"y":51.612888831207194},{"x":1.8100855887115446,"y":27.419556363099122},{"x":7.832138175649628,"y":2.688148052012011}]},{"id":"poly-9176","title":"Poly 3","type":"poly","x":61.25,"y":58.904,"width":12.656,"height":35.001,"actions":{"click":"run-script","script":"https://www.beekhuisyachtbrokers.com/upload/aanbod360/rijnland-kruiser-1030-gsak/Toilet doucheruimte.JPG"},"default_style":{"background_color":"#ffaa00","background_opacity":1},"mouseover_style":{"background_opacity":1},"tooltip_content":{"squares_settings":{"containers":[{"id":"sq-container-172521","settings":{"elements":[{"settings":{"name":"Heading","iconClass":"fa fa-header"},"options":{"heading":{"text":"Toilet doucheruimte/toilet shower room"}}}]}}]}},"points":[{"x":2.473086419753105,"y":0},{"x":97.53086419753086,"y":1.3035189619653236},{"x":100,"y":92.62534360463077},{"x":48.202585118948534,"y":100},{"x":0,"y":99.15081820921729}]}]}
Achterkajuit (11.28Mb)
Stuurhuis (11.92Mb)
Voorschip (11.31Mb)
Voorschip toilet doucheruimte (10.29Mb)
Berth