Smelne Vlet 1200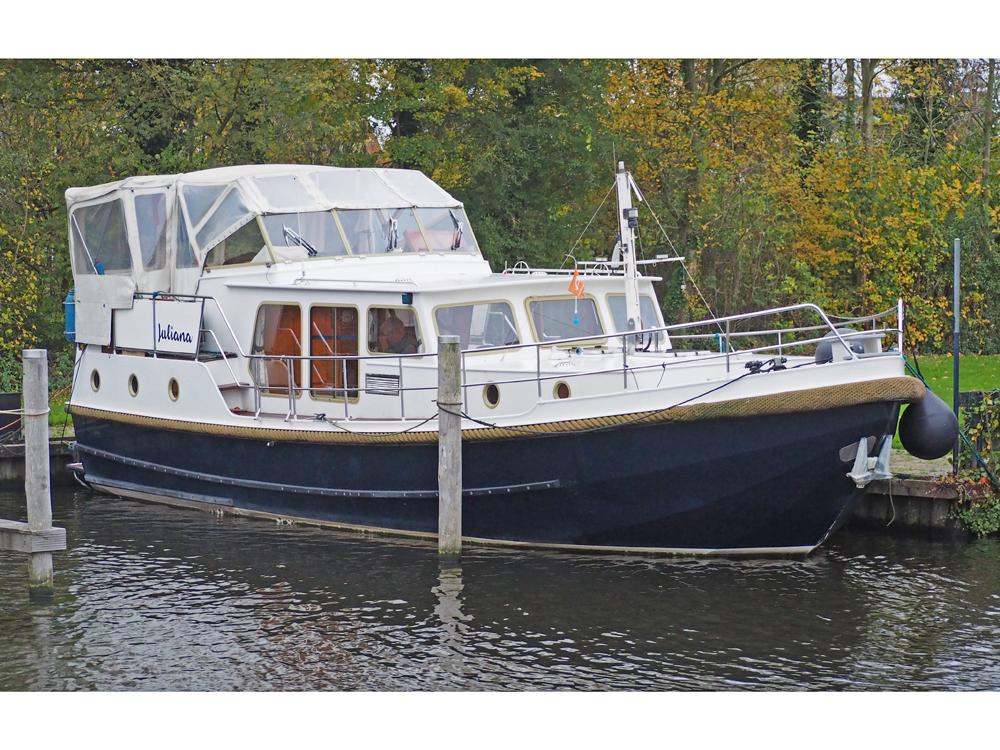 headingdetails Smelne Vlet 1200
€ 159,000
Sleeping places
4 + 3
year built
1999
Berth
Nieuwe Niedorp
Category
Motor yacht
Contactperson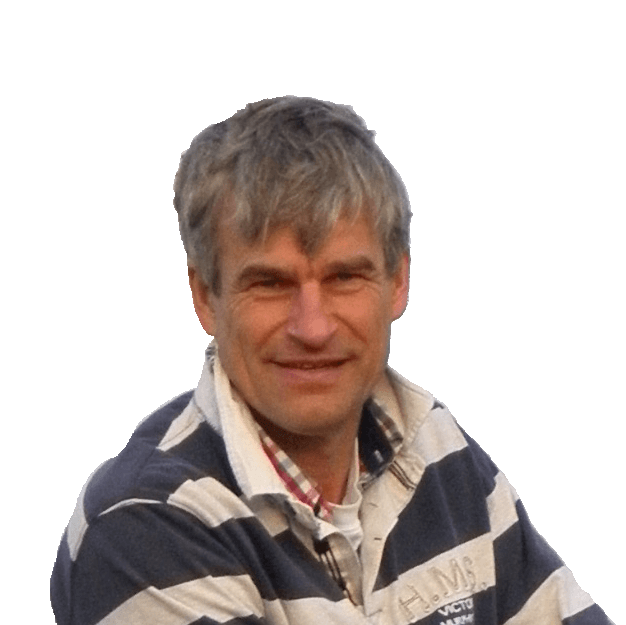 Willem Beekhuis
+316-19730566
Bow and stern thruster, generator, holding tank, shore power, separate shower, etc. Very spacious and comfortable motor yacht.
Dimensions
12,75 x 4,15 x 1,15 m.
Engine
Perkins Sabre 135 HP (99 kW) Diesel
Construction material
Steel
Reference number
212066
Construction material

Steel

Hull shape

Multi chine

Deck

Teak on steel

Superstructure

Steel

Rudder

1 x

Steeringsystem

Hydraulic wheel steering

Windows

Tinted windows in aluminium frames portholes in aluminium frames

Displacement

15,000 kg.

Airdraft

2.65 m.

Yard

Scheepswerf De Steven B.V., Drachten (Holland)

Building number

488

CE-category

B
Due to the generous width of 4.15 m, the Smelne Vlet 1200 is a very spacious and comfortable motor yacht with both a spacious owner's cabin and a spacious guest cabin. This Smelne Vlet 1200 is equipped for a long stay on board and long journeys through Europe.
---
Material

Teak interior

Saloons

Saloon, Foreship with guests cabin, Aft cabin with owners cabin

Cabins

3

Berth

4 + 3

Headroom saloon

2.05 m.

Headroom frontcabin

2.05 m.

Headroom aftcabin

1.90 m.

Bedsize guestscabin

2.38 x 0.90 m. (portside); 2.10 x 0.90 m. (starboard)

Bedsize front cabin

Dinette: 1.95 x 1.22 m.

Bedsize ownerscabin

2.00 x 1.47 m.

Bedsize saloon

2.33 x 0.70 m.

Toilet

Toilet room with an electric toilet and sink

Shower

In a separated room with sink

Television

Philips flatscreen

Radio

Sony radio-CD player

Cooking device

Inventum 2 - flame ceramic cooker

Exhaust hood

Electrolux

Microwave / combi oven

Daewoo

Refridgerator

Primo 85 litres

Heating

Webasto approx. 5 kW.

Washing machine

Indesit
The toilet/shower room in the guest cabin has been converted by the current owner into housing for the washing machine. The toilet connections are still there.
---
Brand / type

Perkins Sabre M135

Power

135 HP, 99 kW

Number of cylinders

6

Cooling system

Intercooling with double cooling water inlet with both a seaweed filter

Year built

1999

Number of engines

1

Fuel

Diesel

Fueltank(s)

700 Litres steel

Gearbox

ZF Hurth hydraulic

Propulsion

Shaft

Thrust bearing

Yes

Cruising speed

7 Kn.

Max. speed

8 Kn.

Instruments

Tachometer, Watertemperature, Oilpressure (all VDO)

Bowthruster

Vetus 80 kgf

Stern thruster

Vetus 80 kgf
---
Voltage

12 and 220 Volt

Batteries

1 x 95 Ah, 4 x 230 Ah

Shorepower

With earth leakage switch

Alternator

1 x 12 Volt, Elja Power 220 Volt 5 kW

Batterycharger

Mastervolt Combi 12/1200 50 A.

Generator

Mastervolt Whisper 6000 6 kVA

Inverter

Mastervolt Combi 12/1200 1,200 W.

Diode bridge

1 x

Control panel

1 x Fuse panel

Voltmeter

VDO

Battery-conditionmeter

Mastervolt
---
Watertank(s)

2 x 225 Litres

Waterpressure system

Pressure barrel

Warm water

Isotemp 40 litres water heater (heated over engine and 220 Volt)

Freshwater meter

VDO

Holdingtank

120 Litres synthetic

Holdingtank meter

Tankwatch III
---
Anchor

1 x

Anchorwinch

Vetus electric

Railing

Stainless steel

Schwimming ladder

Stainless steel with teak and stainless steel with teak

Schwimming platform

Stainless steel with teak

Cabriocover

With a stainless steel frame

Cover

Over the aft deck connecting to the cabrio cover, with a stainless steel frame

Cockpit table

On aft deck

Upholstery

On benches aft deck
---
Bilge pump

1 x Electric

Wiper

3 x

Fire prevention

Automatic fire extinguishing system in engine room (must be inspected)
---
View in 360 degrees
{"id":8925,"editor":{"tool":"select","shapeCounter":{"polys":6}},"general":{"name":"SmelneVlet1200","shortcode":"SmelneVlet1200","width":640,"height":219,"naturalWidth":640,"naturalHeight":219},"image":{"url":"https://s3.amazonaws.com/static.yachtjourney.com/vessels/b390edc98f6e740eae3fab45385cf4f9.jpg"},"tooltips":{"fullscreen_tooltips":"none"},"spots":[{"id":"poly-8285","title":"Poly 0","type":"poly","x":2.344,"y":10.046,"width":19.688,"height":83.105,"x_image_background":2.344,"y_image_background":10.046,"width_image_background":18.438,"height_image_background":83.105,"actions":{"click":"run-script","script":"https://www.beekhuisyachtbrokers.com/upload/aanbod360/smelne-vlet-1200-stevens/Achterkajuit eigenaarshut.JPG"},"default_style":{"background_color":"#ff0000","background_opacity":1},"mouseover_style":{"background_opacity":1},"tooltip_content":{"squares_settings":{"containers":[{"id":"sq-container-419261","settings":{"elements":[{"settings":{"name":"Heading","iconClass":"fa fa-header"},"options":{"heading":{"text":"Eigenaarshut/owners cabin"}}}]}}]}},"points":[{"x":99.99999999999997,"y":0},{"x":100,"y":100},{"x":11.904782402082656,"y":99.44980470693453},{"x":4.7631828042892845,"y":82.9666546026191},{"x":0,"y":64.28542111593667},{"x":0,"y":48.90087589160995},{"x":0.7936521601388432,"y":32.966882623557254},{"x":3.9682608006942184,"y":16.483441311778627},{"x":9.523825921666127,"y":1.0993521293282018}]},{"id":"poly-4525","title":"Poly 1","type":"poly","x":22.5,"y":9.133,"width":11.563,"height":33.79,"actions":{"click":"run-script","script":"https://www.beekhuisyachtbrokers.com/upload/aanbod360/smelne-vlet-1200-stevens/Achterkajuit toiletruimte.JPG"},"default_style":{"background_color":"#ffaa00","background_opacity":1},"mouseover_style":{"background_opacity":1},"tooltip_content":{"squares_settings":{"containers":[{"id":"sq-container-111221","settings":{"elements":[{"settings":{"name":"Heading","iconClass":"fa fa-header"},"options":{"heading":{"text":"Toiletruimte/toilet room"}}}]}}]}},"points":[{"x":0,"y":4.052212383042338},{"x":98.6486778664245,"y":0},{"x":100,"y":100},{"x":0.002162115413731108,"y":99.99959459497808}]},{"id":"poly-7176","title":"Poly 2","type":"poly","x":22.5,"y":57.991,"width":8.907,"height":35.16,"x_image_background":22.5,"y_image_background":57.991,"actions":{"click":"run-script","script":"https://www.beekhuisyachtbrokers.com/upload/aanbod360/smelne-vlet-1200-stevens/Achterkajuit doucheruimte.JPG"},"default_style":{"background_color":"#ffaa00","background_opacity":1},"mouseover_style":{"background_opacity":1},"tooltip_content":{"squares_settings":{"containers":[{"id":"sq-container-823561","settings":{"elements":[{"settings":{"name":"Heading","iconClass":"fa fa-header"},"options":{"heading":{"text":"Doucheruimte/shower room"}}}]}}]}},"points":[{"x":0.005613877505179753,"y":1.2987012987012958},{"x":100,"y":0},{"x":99.99719306124739,"y":100},{"x":0,"y":100}]},{"id":"poly-456","title":"Poly 3","type":"poly","x":22.5,"y":7.763,"width":36.875,"height":86.758,"x_image_background":22.5,"y_image_background":7.763,"actions":{"click":"run-script","script":"https://www.beekhuisyachtbrokers.com/upload/aanbod360/smelne-vlet-1200-stevens/Salon.JPG"},"default_style":{"background_color":"#66aaff","background_opacity":1},"mouseover_style":{"background_opacity":1},"tooltip_content":{"squares_settings":{"containers":[{"id":"sq-container-310451","settings":{"elements":[{"settings":{"name":"Heading","iconClass":"fa fa-header"},"options":{"heading":{"text":"Salon/saloon"}}}]}}]}},"points":[{"x":0,"y":42.63157894736842},{"x":33.47457627118644,"y":41.05263157894737},{"x":33.05220338983052,"y":1.5787894736842099},{"x":65.67796610169492,"y":0},{"x":100,"y":0},{"x":100,"y":99.47368421052632},{"x":71.1864406779661,"y":100},{"x":25.423728813559322,"y":98.94780526315789},{"x":25.423728813559322,"y":56.84210526315789},{"x":0.423728813559322,"y":57.36842105263158}]},{"id":"poly-2256","title":"Poly 4","type":"poly","x":59.687,"y":7.305,"width":14.375,"height":86.758,"x_image_background":59.687,"y_image_background":7.305,"actions":{"click":"run-script","script":"https://www.beekhuisyachtbrokers.com/upload/aanbod360/smelne-vlet-1200-stevens/Voorschip.JPG"},"default_style":{"background_color":"#0000dd","background_opacity":1},"mouseover_style":{"background_opacity":1},"tooltip_content":{"squares_settings":{"containers":[{"id":"sq-container-488661","settings":{"elements":[{"settings":{"name":"Heading","iconClass":"fa fa-header"},"options":{"heading":{"text":"Voorschip/fore ship"}}}]}}]}},"points":[{"x":1.0921549190449105,"y":0},{"x":46.718023335125125,"y":0.9902155294795446},{"x":96.73744804438178,"y":3.1576334057442637},{"x":100,"y":96.31604786847758},{"x":50.0261427883857,"y":99.3728978088338},{"x":0,"y":100}]},{"id":"poly-3588","title":"Poly 5","type":"poly","x":74.219,"y":10.502,"width":17.969,"height":80.365,"actions":{"click":"run-script","script":"https://www.beekhuisyachtbrokers.com/upload/aanbod360/smelne-vlet-1200-stevens/Voorschip gastenhut.JPG"},"default_style":{"background_color":"#ff0000","background_opacity":1},"mouseover_style":{"background_opacity":1},"tooltip_content":{"squares_settings":{"containers":[{"id":"sq-container-165191","settings":{"elements":[{"settings":{"name":"Heading","iconClass":"fa fa-header"},"options":{"heading":{"text":"Gastenhut/guests cabin"}}}]}}]}},"points":[{"x":0,"y":0},{"x":39.12958788991849,"y":5.682119318181819},{"x":71.30812254779197,"y":15.341079545454539},{"x":99.1345966552578,"y":30.113505681818182},{"x":100,"y":69.31835227272728},{"x":71.3053399003812,"y":82.95454545454545},{"x":41.73831983749341,"y":93.18198863636363},{"x":0.8695773158583072,"y":100}]}]}
Achterdek (11.51Mb)
Achterkajuit doucheruimte (10.99Mb)
Achterkajuit eigenaarshut (11.58Mb)
Achterkajuit toiletruimte (10.92Mb)
Salon (12.44Mb)
Voorschip (12.18Mb)
Voorschip gastenhut (10.59Mb)
Berth