Tholense Schouw 1030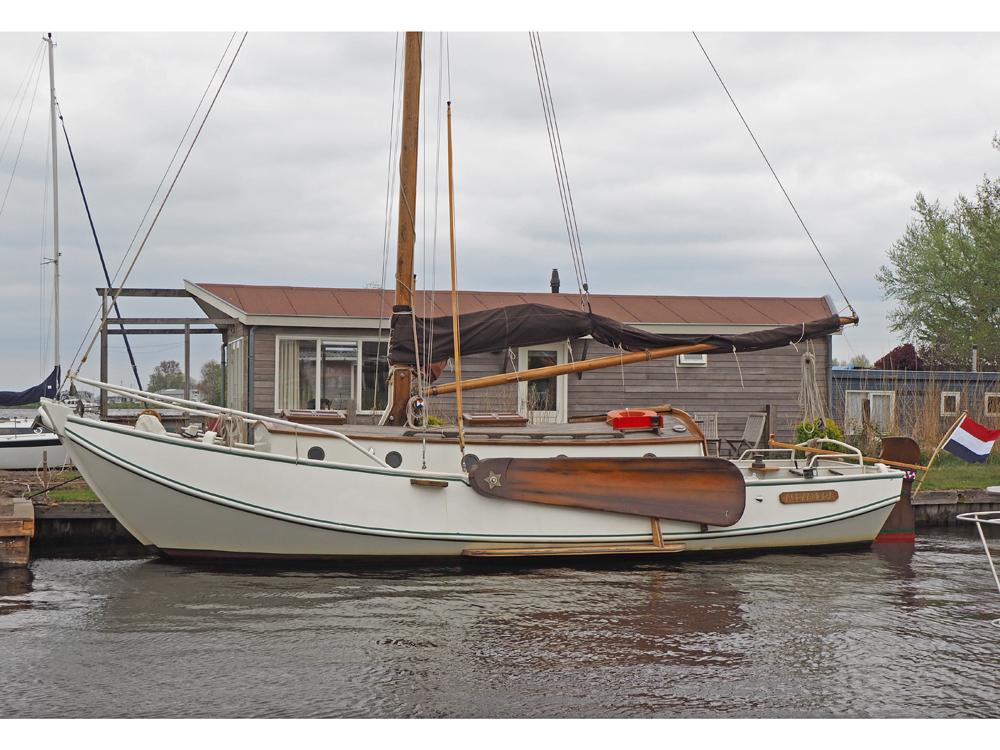 headingdetails Tholense Schouw 1030
€ 49,500
Sleeping places
3 + 3
year built
1985
Berth
Terherne
Category
Round bottoms and flat bottoms
Contactperson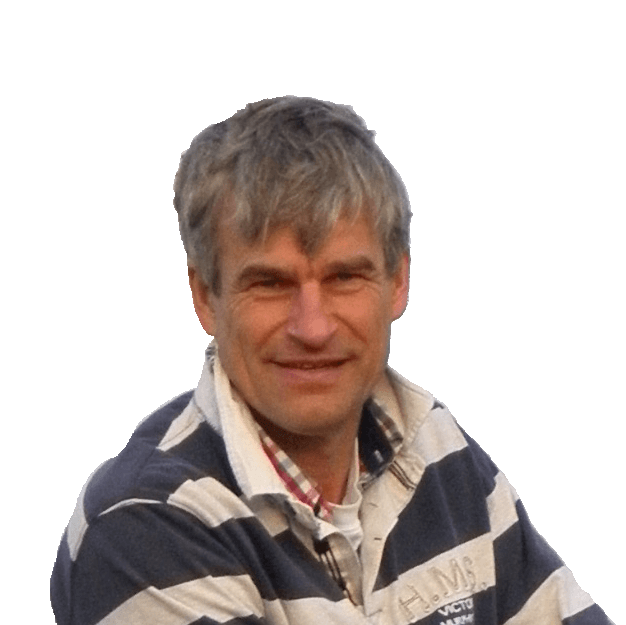 Willem Beekhuis
+316-19730566
Holding tank, shore power, engine from 2006. Very spacious and beautifully paneled Tholense Schouw.
Dimensions
10,30 x 3,40 x 0,80 m.
Engine
Vetus 25 HP (18 kW) Diesel
Construction material
Steel
Reference number
224017
Construction material

Steel

Hull shape

Flat bottom

Deck

Teak on steel

Superstructure

Steel; Roof: teak on steel

Keel / leeboard

2 x Oak sideboard keels

Rudder

Oak

Steeringsystem

Tiller

Windows

Brass portholes (all openable)

Displacement

8,500 kg.

Airdraft

12.00 m.
The Tholense Schouw 1030 is a beautifully lined schouw with a spacious and well laid out interior. This Tholense Schouw 1030 was bought as a hull by a ship's carpenter who beautifully paneled the schouw in teak for his own use.
---
Material

Teak interior, very beautifully executed

Saloons

Saloon, Fore ship

Cabins

2

Berth

3 + 3

Headroom saloon

1.90 m.

Headroom frontcabin

1.82 m.

Bedsize front cabin

1.90 x 1.36 m. (portside); 1.88 x 0.85 m. (starboard, mattress still present )

Bedsize saloon

1.90 x 1.25 m. (portside); 2.05 x 0.60 m. (starboard)

Toilet

Toilet room with a pump toilet and sink

Radio

JVC radio-CD player

Cooking device

3 - Flame gas cooker

Refridgerator

Electrolux RM4211 60 litres (connected to gas and 220 Volt)
---
Brand / type

Vetus M3.09

Power

25 HP, 18 kW

Number of cylinders

3

Cooling system

Intercooling

Year built

2006

Hours

1,660

Fuel

Diesel

Fueltank(s)

80 Litres steel

Gearbox

Hurth mechanic

Propulsion

Shaft

Instruments

Vetus tachometer
---
Voltage

12 and 220 Volt

Batteries

1 x 100 Ah, 1 x 230 Ah

Shorepower

With earth leakage switch

Alternator

1 x 12 Volt

Batterycharger

Victron Blue Smart Charger 12/20-3 20 A. (2022)

Inverter

Mastervolt Mass Sine 12/250 250 W.

Control panel

Vetus switch panel

Voltmeter

Vetus
---
Watertank(s)

2 x 100 Litres stainless steel

Pressure system

Pressure barrel

Hot water

Geyser (advice: replace)

Holdingtank

Allpa 40 litres synthetic with pump and deck drain

Holdingtank meter

Yes
---
Type

Gaff

Mast

Oregon Pine

Standing rig

Stainless steel

Boom

Oregon Pine

Gaff

Oregon Pine

Mastlowering system

With mechanic winch

Winches

2 x Barlow 24, 2 x sideboard keel

Sails material

Dacron

Mainsail

1 x

Jib

1 x

Other

With 'botterfok'
---
Anchor

2 x

Anchorwinch

Mechanic

Schwimming ladder

Steel

Cover

Cockpit cover with a stainless steel frame

Winter cover

Over the entire vessel

Selfdraining cockpit

Yes
---
Bilge pump

Hand

Fire prevention

1 x Fire extinguisher

Gas alarm

Yes

Gas locker

Suitable for 2 bottles
---
View in 360 degrees
{"id":5596,"editor":{"tool":"select","shapeCounter":{"polys":7}},"general":{"name":"TholenseSchouw1030","shortcode":"TholenseSchouw1030","width":964,"height":643,"naturalWidth":964,"naturalHeight":643},"image":{"url":"https://www.waterrecreatiesyperda.nl/data/ab/artikelen/artikel-details/ZEESCHOUW_BREESAN_-_7_personen.png"},"tooltips":{"fullscreen_tooltips":"none"},"spots":[{"id":"poly-4025","title":"Poly 0","type":"poly","x":35.937,"y":17.988,"width":36.383,"height":5.415,"default_style":{"background_color":"#ffffff","background_opacity":1},"mouseover_style":{"background_opacity":1},"tooltip_content":{"squares_settings":{"containers":[{"id":"sq-container-128741","settings":{"elements":[{"settings":{"name":"Heading","iconClass":"fa fa-header"},"options":{"heading":{"text":"Tholense Schouw 1030"}}}]}}]}},"points":[{"x":0.3546536062789347,"y":0},{"x":100,"y":0},{"x":99.99995616736425,"y":100},{"x":0,"y":92.86218154893822}]},{"id":"poly-8472","title":"Poly 1","type":"poly","x":64.837,"y":29.787,"width":29.029,"height":47.002,"x_image_background":64.837,"y_image_background":29.787,"actions":{"click":"run-script","script":"https://www.beekhuisyachtbrokers.com/upload/aanbod360/tholense-schouw-1030-zeeschouw-zeeuwse/Voorschip.JPG"},"default_style":{"background_color":"#ff0000","background_opacity":1},"mouseover_style":{"background_opacity":1},"tooltip_content":{"squares_settings":{"containers":[{"id":"sq-container-778351","settings":{"elements":[{"settings":{"name":"Heading","iconClass":"fa fa-header"},"options":{"heading":{"text":"Voorschip/fore ship"}}}]}}]}},"points":[{"x":32.0000175798265,"y":0},{"x":57.33336483052247,"y":6.172855001817099},{"x":74.66670768626183,"y":12.757233670421986},{"x":88.00004834452282,"y":18.51856500545125},{"x":99.11116555974037,"y":24.69142000726835},{"x":100,"y":69.13662622774487},{"x":87.99999340756509,"y":75.7197785558227},{"x":71.9999296806941,"y":82.30415722442763},{"x":49.77780512417453,"y":89.71248446343834},{"x":28.888904759565577,"y":94.65044336119527},{"x":0.0007141804511269239,"y":100},{"x":0,"y":40.740843011992766},{"x":32.0000175798265,"y":40.32964444890174}]},{"id":"poly-5262","title":"Poly 4","type":"poly","x":64.708,"y":26.692,"width":9.031,"height":21.47,"actions":{"click":"run-script","script":"https://www.beekhuisyachtbrokers.com/upload/aanbod360/tholense-schouw-1030-zeeschouw-zeeuwse/Voorschip toiletruimte.JPG"},"default_style":{"background_color":"#ffaa00","background_opacity":1},"mouseover_style":{"background_opacity":1},"tooltip_content":{"squares_settings":{"containers":[{"id":"sq-container-796321","settings":{"elements":[{"settings":{"name":"Heading","iconClass":"fa fa-header"},"options":{"heading":{"text":"Toiletruimte/toilet room"}}}]}}]}},"points":[{"x":2.857314394593391,"y":100},{"x":0,"y":0},{"x":99.99982341733038,"y":9.909964370074476},{"x":100,"y":99.10106713199055}]},{"id":"poly-1319","title":"Poly 5","type":"poly","x":43.936,"y":25.532,"width":20.643,"height":52.224,"x_image_background":43.936,"y_image_background":25.532,"actions":{"click":"run-script","script":"https://www.beekhuisyachtbrokers.com/upload/aanbod360/tholense-schouw-1030-zeeschouw-zeeuwse/Salon 2.JPG"},"default_style":{"background_color":"#66aaff","background_opacity":1},"mouseover_style":{"background_opacity":1},"tooltip_content":{"squares_settings":{"containers":[{"id":"sq-container-899311","settings":{"elements":[{"settings":{"name":"Heading","iconClass":"fa fa-header"},"options":{"heading":{"text":"Salon/saloon"}}}]}}]}},"points":[{"x":0.0003090195015356875,"y":1.481481481481484},{"x":33.125232247469114,"y":0},{"x":66.24992371081052,"y":1.111922222222222},{"x":99.37500144852895,"y":2.5925925925925934},{"x":100,"y":98.14762962962965},{"x":66.87515402690775,"y":100},{"x":27.4996272452263,"y":99.62881851851853},{"x":0,"y":98.51932962962961}]},{"id":"poly-4784","title":"Poly 6","type":"poly","x":31.938,"y":26.306,"width":11.482,"height":50.29,"actions":{"click":"run-script","script":"https://www.beekhuisyachtbrokers.com/upload/aanbod360/tholense-schouw-1030-zeeschouw-zeeuwse/Salon 1.JPG"},"default_style":{"background_color":"#66aaff","background_opacity":1},"mouseover_style":{"background_opacity":1},"tooltip_content":{"squares_settings":{"containers":[{"id":"sq-container-925421","settings":{"elements":[{"settings":{"name":"Heading","iconClass":"fa fa-header"},"options":{"heading":{"text":"Salon/saloon"}}}]}}]}},"points":[{"x":0,"y":4.230769230769235},{"x":41.573091446857404,"y":1.5384615384615414},{"x":99.999583342948,"y":0},{"x":100,"y":100},{"x":50.56186797590764,"y":99.23076923076921},{"x":1.1235970661312944,"y":96.92307692307692}]}]}
Salon (12.29Mb)
Salon (11.33Mb)
Voorschip (11.8Mb)
Voorschip toiletruimte (10.83Mb)
Berth