Trewes 1 A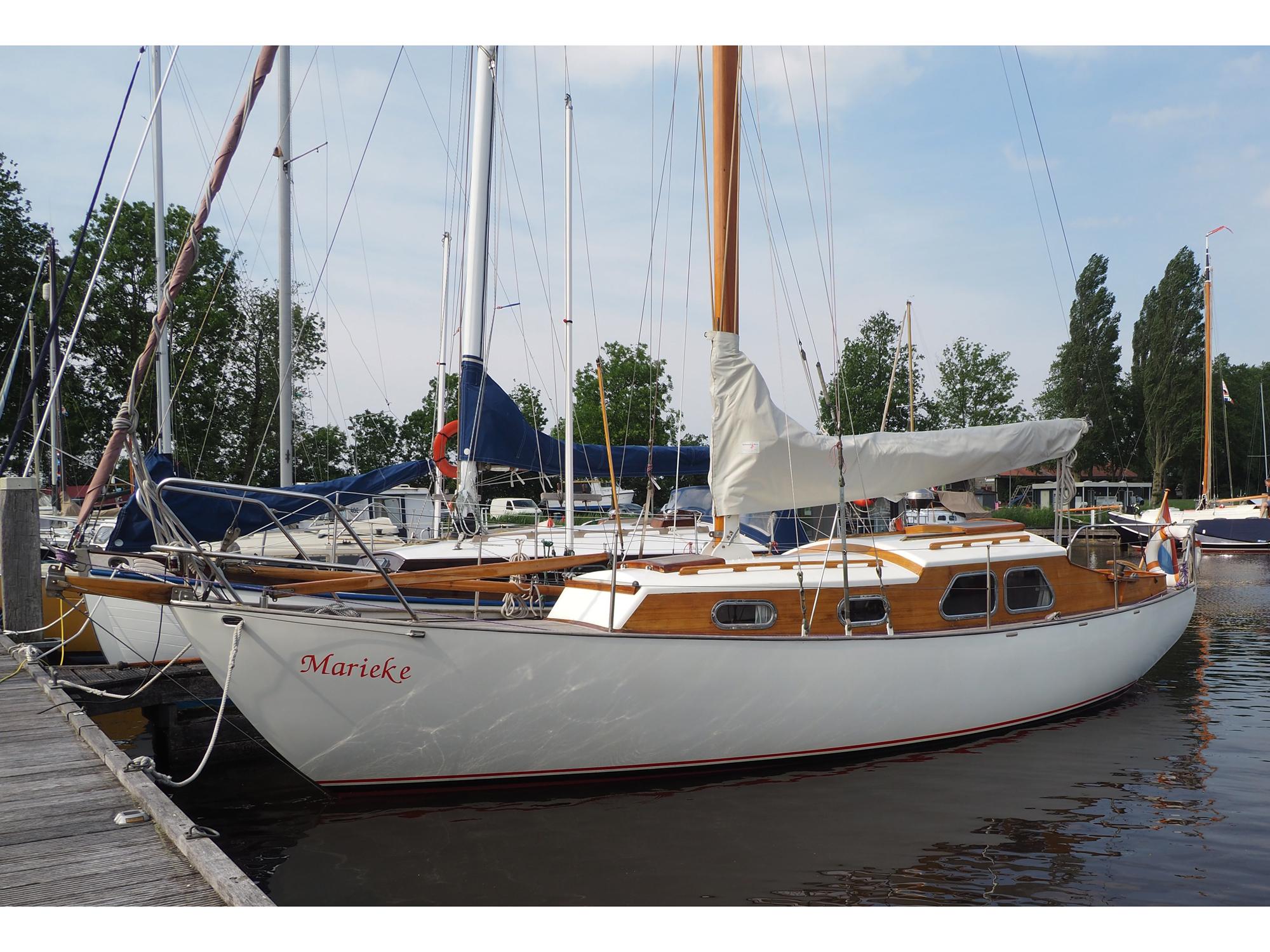 headingdetails Trewes 1 A
€ 16,500
Sleeping places
3 + 2
year built
1959
Berth
Zoutkamp
Category
Sailing yacht
Contactperson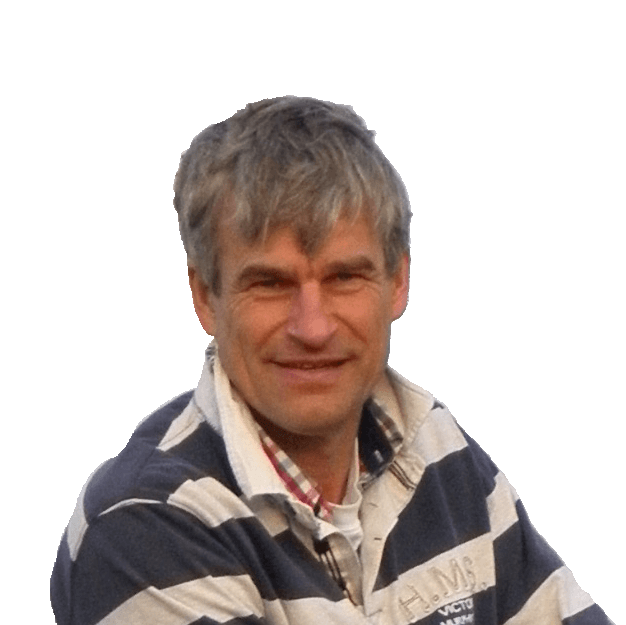 Willem Beekhuis
+316-19730566
Shore power, battery charger, VHF, etc. This classic is in beautiful condition. Must see!
Dimensions
8,40 x 2,50 x 1,15 m.
Engine
Vetus 11 HP (8 kW) Diesel
Construction material
Steel
Reference number
211031
Construction material

Steel

Hull shape

S-bilged

Deck

Teak on staal (2000, renovated in 2011)

Superstructure

Mahogany

Keel / leeboard

Long keeler

Steeringsystem

Tiller

Windows

Gebo windows in chromed frames

Displacement

4,100 kg.

Ballast

1,300 kg

Airdraft

12.00 m.

Yard

Overijsselse Jachtwerf W. Huisman, Ronduite (Holland)

Designer

S.M. van der Meer

Building number

188
Beautifully maintained Trewes 1 A from the now world famous Huisman Shipyard (now Vollenhove). S-frame with very good sailing characteristics and with a draft of only 1.15 m, the Trewes 1 A has a very large sailing area.
The underwater ship was sandblasted in 2011 and the hull was sandblasted in 2015. The sailing yacht is stored in a hall every winter and is ready for years of sailing pleasure!
---
Material

Mahogany interior

Saloons

Saloon with a quarterberth, Foreship

Cabins

2

Berth

3 + 2

Headroom

1.80 - 1.65 m.

Bedsize front cabin

1.80 x 0.60 m. (portside); 2.10 x 0.60 m. (starboard)

Bedsize saloon

1.80 x 0.75 m. (portside); 1.90 x 0.75 m. (starboard); Quarterberth: 1,90 x 0,80 m.

Toilet

Pump toilet

Radio

Sony radio-CD player

Cooking device

Origo 3000 2 - flame methylated spirits cooker

Refridgerator

45 Litres built-in cooling box with compressor
---
Brand / type

Vetus M2C5A

Power

11 HP, 8 kW

Number of cylinders

2

Cooling system

Intercooling

Year built

2002

Fuel

Diesel

Fueltank(s)

42 Litres stainless steel

Tank meter

Gauge glass

Gearbox

Technodrive mechanical

Propulsion

Shaft
---
Voltage

12 Volt

Batteries

1 x Start, 1 x service

Shorepower

With earth leakage switch

Alternator

1 x 12 Volt

Batterycharger

Victron Centaur 12/20 20 A.

Control panel

Fuse panel

Battery-conditionmeter

Victron BMV-600S
---
Watertank(s)

55 Litres water bag (2021)

Waterpressure system

Electric and hand
---
Type

Masthead

Mast

Brasker Masten Oregon Pine (2011)

Standing rig

Stainless steel (6 mm. en 5 mm. stag bowsprit) and bronze spanners

Boom

Wood

Jib boom

Wood

Mastlowering system

Yes

Winches

2 x LVJ 10S sheet, 2 x Halyard

Sails material

Dacron

Mainsail

Molenaar 20 m2

Mainsail furling system

Slab reef

Genoa

Molenaar 24 m2

Jib

Molenaar 14.5 m2

Yankee

1 x

Yankee furling system

Furling

Spinnaker

1 x
---
Anchor

1 x

Railing

Stainless steel with stainless steel wire

Schwimming ladder

Mahogany

Cover

Cockpit cover

Cockpit table

Mahogany

Selfdraining cockpit

Yes
---
Bilge pump

1 x Electrical

Fire prevention

1 x Fire extinguisher
---
View in 360 degrees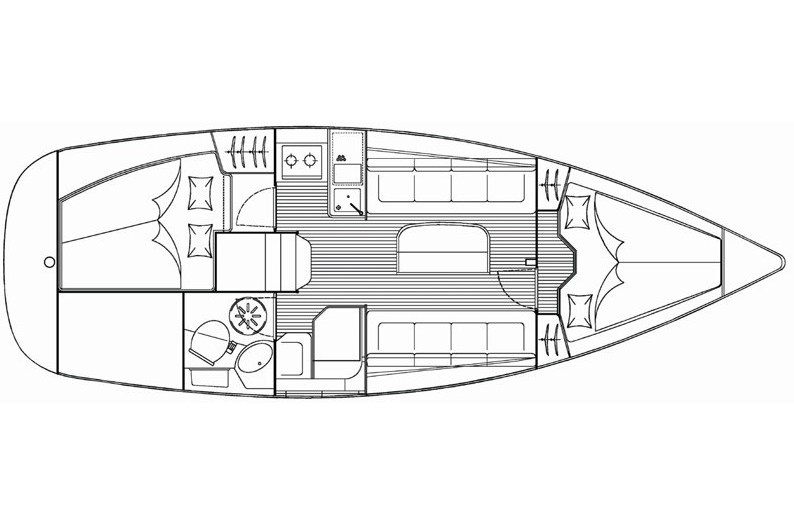 {"id":1130,"editor":{"tool":"select","shapeCounter":{"polys":4}},"general":{"name":"Trewes1A","shortcode":"Trewes1A","width":794,"height":528,"naturalWidth":794,"naturalHeight":528},"image":{"url":"https://zeilersforum.nl/mediawiki//images/6/62/Bavaria-30-cruiser-indeling.jpg"},"tooltips":{"fullscreen_tooltips":"none"},"spots":[{"id":"poly-3779","title":"Poly 0","type":"poly","x":61.446,"y":27.853,"width":29.712,"height":43.52,"actions":{"click":"run-script","script":"https://www.beekhuisyachtbrokers.com/upload/aanbod360/trewes-1-a-s-spant-longkeel-langkieler/Voorschip.JPG"},"default_style":{"background_color":"#ff0000","background_opacity":1},"mouseover_style":{"background_opacity":1},"tooltip_content":{"squares_settings":{"containers":[{"id":"sq-container-689581","settings":{"elements":[{"settings":{"name":"Heading","iconClass":"fa fa-header"},"options":{"heading":{"text":"Voorschip/fore ship"}}}]}}]}},"points":[{"x":0,"y":0},{"x":22.07792207792209,"y":4.888871723517063},{"x":44.588744588744646,"y":12.444400750770694},{"x":62.77056277056276,"y":19.555486894068245},{"x":80.95238095238099,"y":26.22213015340969},{"x":99.13419913419916,"y":34.66654494857552},{"x":100,"y":64.44421817363394},{"x":84.84848484848489,"y":72.88863296879981},{"x":68.39826839826844,"y":79.99971911209732},{"x":51.0822510822511,"y":86.22191948748265},{"x":20.78040530303037,"y":95.99912071419837},{"x":0.8649244227994327,"y":100}]},{"id":"poly-2657","title":"Poly 1","type":"poly","x":37.651,"y":24.178,"width":23.667,"height":50.87,"x_image_background":37.651,"y_image_background":24.178,"actions":{"click":"run-script","script":"https://www.beekhuisyachtbrokers.com/upload/aanbod360/trewes-1-a-s-spant-longkeel-langkieler/Salon 2.JPG"},"default_style":{"background_color":"#66aaff","background_opacity":1},"mouseover_style":{"background_opacity":1},"tooltip_content":{"squares_settings":{"containers":[{"id":"sq-container-734821","settings":{"elements":[{"settings":{"name":"Heading","iconClass":"fa fa-header"},"options":{"heading":{"text":"Salon/saloon"}}}]}}]}},"points":[{"x":0,"y":0},{"x":34.782056483247274,"y":0.7604557533002462},{"x":67.39023443629164,"y":3.041823013200978},{"x":98.91042309561526,"y":5.3228898930791635},{"x":100,"y":93.53665841597525},{"x":76.08574855710341,"y":95.81742491583087},{"x":45.1079543662408,"y":98.09825985670429},{"x":0,"y":100}]},{"id":"poly-6453","title":"Poly 2","type":"poly","x":24.531,"y":23.791,"width":12.862,"height":51.839,"x_image_background":24.531,"y_image_background":23.791,"actions":{"click":"run-script","script":"https://www.beekhuisyachtbrokers.com/upload/aanbod360/trewes-1-a-s-spant-longkeel-langkieler/Salon 1.JPG"},"default_style":{"background_color":"#66aaff","background_opacity":1},"mouseover_style":{"background_opacity":1},"tooltip_content":{"squares_settings":{"containers":[{"id":"sq-container-680261","settings":{"elements":[{"settings":{"name":"Heading","iconClass":"fa fa-header"},"options":{"heading":{"text":"Salon/saloon"}}}]}}]}},"points":[{"x":1.0000386431598987,"y":2.9853098081810736},{"x":99.00288271972647,"y":0},{"x":100,"y":100},{"x":0,"y":98.13266414271212}]},{"id":"poly-5723","title":"Poly 3","type":"poly","x":0.092,"y":25.532,"width":24.182,"height":48.936,"default_style":{"background_opacity":1},"mouseover_style":{"background_color":"#000000","background_opacity":1},"tooltip_content":{"squares_settings":{"containers":[{"id":"sq-container-757351","settings":{"elements":[{"settings":{"name":"Heading","iconClass":"fa fa-header"},"options":{"heading":{"text":"Kuip/cockpit"}}}]}}]}},"points":[{"x":100,"y":0},{"x":48.402751100673896,"y":2.3706964103760377},{"x":3.191390182462015,"y":6.7185601329908735},{"x":0,"y":44.663552621265765},{"x":1.0627690555237221,"y":92.48974131436154},{"x":45.21136091821189,"y":96.44265695422422},{"x":99.46552015619761,"y":100}]}]}
Salon (10.59Mb)
Salon (10.05Mb)
Voorschip (10.93Mb)
Berth