Van Schaik Lemsteraak 1375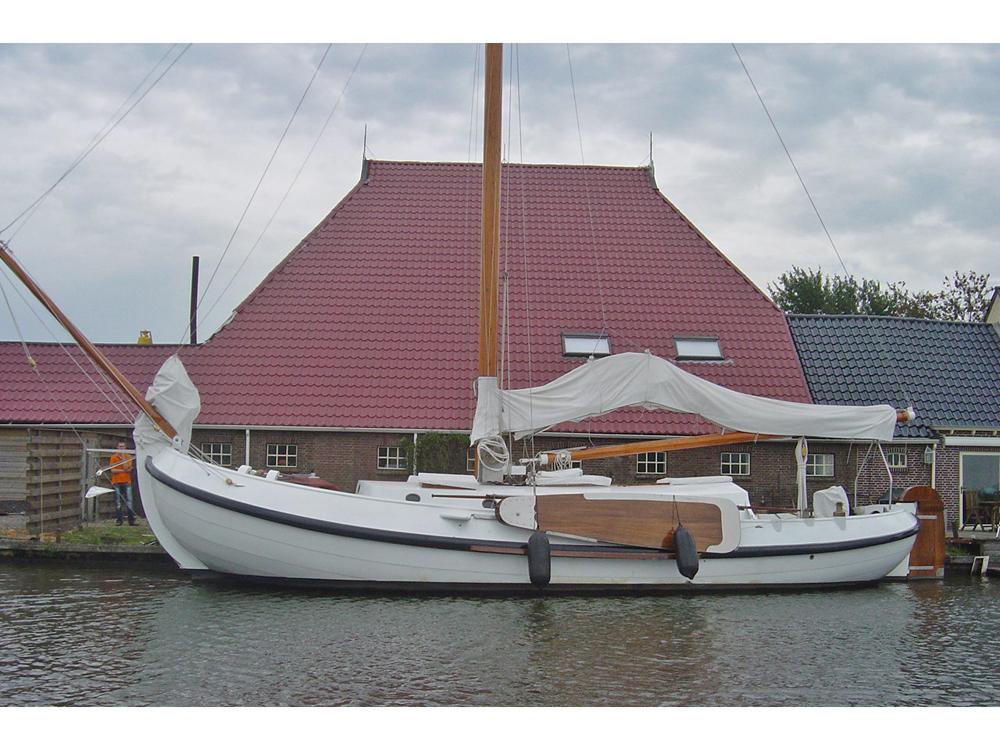 headingdetails Van Schaik Lemsteraak 1375
€ 220,000
Sleeping places
7
year built
2006
Berth
Grouw
Category
Round bottoms and flat bottoms
Contactperson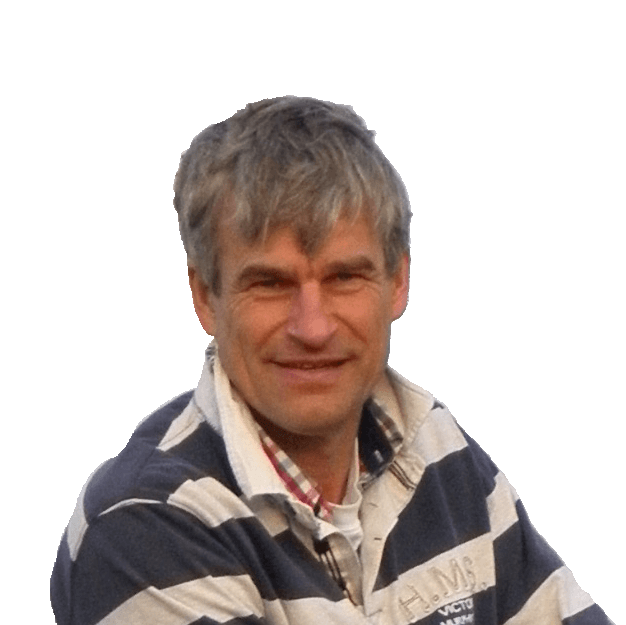 Willem Beekhuis
+316-19730566
Generator, shore power, ceramic cooking, autopilot, chart plotter, hydraulic halyard winch, etc. Very little used racing barge.
Dimensions
13,75 x 4,90 x 1,05 m.
Engine
Volkswagen 120 HP (88 kW) Diesel
Construction material
Steel
Reference number
214021
Construction material

Steel

Hull shape

Round bottom

Deck

Steel non skid

Superstructure

Steel; Roof massive teak on steel

Keel / leeboard

Teak sideboard keels

Rudder

Teak

Steeringsystem

Hydraulic wheel steering

Windows

Tempered glass in brass rabbets; Rear windows: tinted glass in teak frames

Displacement

14,000 kg.

Airdraft

19.00 m.

Designer

Seahorse Naval Architects
This Van Schaik Lemsteraak 1375 is beautifully lined lemsteraak built as a competition ship with equipment that makes a comfortable stay on board possible; generator, spacious interior, hydraulic winch from Strikwerda, etc.
The ballast plate is made in 25 mm. steel, the hull in 5 mm. and the superstructure in 4 mm.
---
Material

Teak interior

Saloons

Saloon, Fore ship with owners cabin and 2 x guests cabin

Cabins

3

Berth

7

Headroom saloon

2.10 - 2.05 m.

Headroom frontcabin

2.10 - 1.60 m.

Bedsize guestscabin

Portside: 1.98 x 1.20 m.; Starboard: 2.12 x 1.10 m. (above) and 2.00 x 1.25 m. (down)

Bedsize ownerscabin

1.98 x 1.42 m.

Toilet

Toiletroom with a Cerit electrical toilet

Shower

In a separated room with sink

Television

LG flatscreen

Cooking device

4 - Flame ceramic cooker

Refridgerator

Isotherm 130 litres and 75 liter built in cooling box (cockpit)

Heating

Eberspächer Airtronic D7

Dish washer

HC HEDW44004

Insulation

Rock wool with damp-proof foil
---
Brand / type

Volkswagen

Power

120 HP, 88 kW

Number of cylinders

5

Cooling system

Intercooling

Year built

2005

Fuel

Diesel

Fueltank(s)

400 Litres steel

Tank meter

VDO

Gearbox

PRM hydraulic

Propulsion

Shaft with Maxprop

Instruments

Watertemperature, Oilpressure (both VDO)
---
Voltage

12 and 220 Volt

Batteries

1 x approx. 90 Ah, 6 x 220 Ah

Shorepower

With earth leakage switch

Alternator

1 x 12 Volt

Batterycharger

Victron Phoenix Multiplus 12/3000/120 120 A.

Generator

Mastervolt Whisper 3.5 kVA

Inverter

Victron Phoenix Multiplus 12/3000/120 3,000 W.

Diode bridge

Victron Cyrix

Control panel

Switch panel
---
Watertank(s)

400 Litres stainless steel

Waterpressure system

Pressure barrel

Warm water

80 Litres water heater (heated over engine and 220 Volt)

Freshwater meter

VDO
---
Type

Gaff

Mast

Douglas, Boersma Gorredijk

Standing rig

Stainless steel

Boom

Douglas, Boersma Gorredijk

Jib boom

Douglas, Boersma Gorredijk

Gaff

Douglas, Boersma Gorredijk

Winches

Strikwerda hydraulic halyard winch, 2 x LVJ 51S, 2 x LVJ sideboard keel, 2 x LVJ halyard

Sails material

Dacron

Mainsail

Zeilmakerij Molenaar (2007)

Jib

Zeilmakerij Molenaar (2007)

Yankee

Zeilmakerij Molenaar (2007)

Halvewinder

Zeilmakerij Molenaar (2007)

Other

Running rig Dyneema
---
Anchor

1 x

Anchorwinch

Strikwerda mechanical

Upholstery

Cockpit

Selfdraining cockpit

Yes
---
View in 360 degrees

{"id":7417,"editor":{"tool":"select","shapeCounter":{"polys":10}},"general":{"name":"VanSchaikLemsteraak1375","shortcode":"VanSchaikLemsteraak1375","width":1000,"height":379,"naturalWidth":1000,"naturalHeight":379},"image":{"url":"https://zeilenmetebenvloed.nl/____impro/1/onewebmedia/Plattegrond%20Eb%20en%20Vloed.png?etag=%221b7ea-5659bd84%22&sourceContentType=image%2Fpng&ignoreAspectRatio&resize=1000,379"},"tooltips":{"fullscreen_tooltips":"none"},"spots":[{"id":"poly-5881","title":"Poly 0","type":"poly","x":69.794,"y":8.246,"width":22.783,"height":42.978,"x_image_background":69.794,"y_image_background":8.246,"width_image_background":22.783,"height_image_background":42.978,"actions":{"click":"run-script","script":"https://www.beekhuisyachtbrokers.com/upload/aanbod360/van-schaik-lemsteraak-1375-lemmeraak-lemster-aak/Voorschip gastenhut bakboord.JPG"},"default_style":{"background_color":"#ff0000","background_opacity":1},"mouseover_style":{"background_opacity":1},"tooltip_content":{"squares_settings":{"containers":[{"id":"sq-container-352731","settings":{"elements":[{"settings":{"name":"Heading","iconClass":"fa fa-header"},"options":{"heading":{"text":"Gastenhut/guests cabin"}}}]}}]}},"points":[{"x":21.718824393582384,"y":100},{"x":0.45209778464725153,"y":86.07590708940143},{"x":0,"y":0},{"x":22.623809082673883,"y":3.1644716486990685},{"x":48.41587272178261,"y":6.961943348750088},{"x":64.70559712543019,"y":12.658150898826609},{"x":85.97273731908128,"y":25.949301849005167},{"x":95.47507655454237,"y":34.177157199115705},{"x":98.64252296636272,"y":39.87336474919223},{"x":100,"y":99.99961822751176},{"x":78.28036746180325,"y":99.36699994864807}]},{"id":"poly-3210","title":"Poly 1","type":"poly","x":70.309,"y":52.584,"width":22.474,"height":40.53,"x_image_background":70.309,"y_image_background":52.584,"width_image_background":22.474,"height_image_background":40.53,"actions":{"click":"run-script","script":"https://www.beekhuisyachtbrokers.com/upload/aanbod360/van-schaik-lemsteraak-1375-lemmeraak-lemster-aak/Voorschip gastenhut stuurboord.JPG"},"default_style":{"background_color":"#ff0000","background_opacity":1},"mouseover_style":{"background_opacity":1},"tooltip_content":{"squares_settings":{"containers":[{"id":"sq-container-378811","settings":{"elements":[{"settings":{"name":"Heading","iconClass":"fa fa-header"},"options":{"heading":{"text":"Gastenhut/guests cabin"}}}]}}]}},"points":[{"x":19.724770642201854,"y":0.00018684552121793594},{"x":0,"y":22.147699494587165},{"x":0.460275229357782,"y":100},{"x":21.55963302752295,"y":95.97315687040968},{"x":43.57798165137614,"y":91.94631374081936},{"x":60.550458715596356,"y":87.24833008963067},{"x":79.8165137614679,"y":75.83894122245808},{"x":93.5779816513761,"y":63.75841183368712},{"x":100,"y":53.691366291551745},{"x":99.08174311926601,"y":0}]},{"id":"poly-6539","title":"Poly 2","type":"poly","x":65.052,"y":65.64,"width":4.948,"height":28.833,"x_image_background":65.052,"y_image_background":65.912,"default_style":{"background_opacity":1,"border_opacity":0},"mouseover_style":{"background_color":"#000000","background_opacity":1},"tooltip_content":{"squares_settings":{"containers":[{"id":"sq-container-539511","settings":{"elements":[{"settings":{"name":"Heading","iconClass":"fa fa-header"},"options":{"heading":{"text":"Kast/closet"}}}]}}]}},"points":[{"x":95.83340699663205,"y":0.9432964165445115},{"x":100,"y":97.16980596769167},{"x":2.0908725371934627,"y":100},{"x":0,"y":0}]},{"id":"poly-2059","title":"Poly 4","type":"poly","x":47.732,"y":7.778,"width":21.856,"height":43.99,"x_image_background":48.041,"y_image_background":7.778,"width_image_background":21.547,"height_image_background":43.446,"actions":{"click":"run-script","script":"https://www.beekhuisyachtbrokers.com/upload/aanbod360/van-schaik-lemsteraak-1375-lemmeraak-lemster-aak/Voorschip eigenaarshut.JPG"},"default_style":{"background_color":"#ff0000","background_opacity":1},"mouseover_style":{"background_opacity":1},"tooltip_content":{"squares_settings":{"containers":[{"id":"sq-container-787201","settings":{"elements":[{"settings":{"name":"Heading","iconClass":"fa fa-header"},"options":{"heading":{"text":"Eigenaarshut/owners cabin"}}}]}}]}},"points":[{"x":0.00042452737817708894,"y":100},{"x":100,"y":99.38161849081854},{"x":99.52787838575583,"y":1.0635240508178296},{"x":58.01586548713736,"y":0},{"x":40.565742712857485,"y":0.4452173343649873},{"x":0,"y":1.0635527423885685}]},{"id":"poly-2371","title":"Poly 5","type":"poly","x":55.876,"y":65.096,"width":9.072,"height":29.105,"x_image_background":55.876,"y_image_background":65.64,"actions":{"click":"run-script","script":"https://www.beekhuisyachtbrokers.com/upload/aanbod360/van-schaik-lemsteraak-1375-lemmeraak-lemster-aak/Voorschip toiletruimte.JPG"},"default_style":{"background_color":"#ffaa00","background_opacity":1},"mouseover_style":{"background_opacity":1},"tooltip_content":{"squares_settings":{"containers":[{"id":"sq-container-952301","settings":{"elements":[{"settings":{"name":"Heading","iconClass":"fa fa-header"},"options":{"heading":{"text":"Toiletruimte/toilet room"}}}]}}]}},"points":[{"x":98.86360149686415,"y":0.934624019623055},{"x":100,"y":100},{"x":1.139466779094381,"y":98.13091538082408},{"x":0,"y":0}]},{"id":"poly-357","title":"Poly 6","type":"poly","x":47.835,"y":65.912,"width":7.731,"height":28.017,"x_image_background":47.835,"y_image_background":65.912,"width_image_background":7.731,"height_image_background":28.289,"actions":{"click":"run-script","script":"https://www.beekhuisyachtbrokers.com/upload/aanbod360/van-schaik-lemsteraak-1375-lemmeraak-lemster-aak/Voorschip doucheruimte.JPG"},"default_style":{"background_color":"#ffaa00","background_opacity":1},"mouseover_style":{"background_opacity":1},"tooltip_content":{"squares_settings":{"containers":[{"id":"sq-container-242721","settings":{"elements":[{"settings":{"name":"Heading","iconClass":"fa fa-header"},"options":{"heading":{"text":"Douche/shower"}}}]}}]}},"points":[{"x":98.66420775205944,"y":0},{"x":100,"y":100},{"x":0,"y":99.02909024849595},{"x":1.3250446370828388,"y":0.00006390712309451646}]},{"id":"poly-1834","title":"Poly 7","type":"poly","x":29.175,"y":8.246,"width":18.35,"height":85.684,"x_image_background":29.175,"y_image_background":8.246,"width_image_background":18.35,"height_image_background":85.684,"actions":{"click":"run-script","script":"https://www.beekhuisyachtbrokers.com/upload/aanbod360/van-schaik-lemsteraak-1375-lemmeraak-lemster-aak/Salon 2.JPG"},"default_style":{"background_color":"#66aaff","background_opacity":1},"mouseover_style":{"background_opacity":1},"tooltip_content":{"squares_settings":{"containers":[{"id":"sq-container-982171","settings":{"elements":[{"settings":{"name":"Heading","iconClass":"fa fa-header"},"options":{"heading":{"text":"Salon/saloon"}}}]}}]}},"points":[{"x":100,"y":0},{"x":99.43970493636076,"y":100},{"x":69.68505586133841,"y":99.50533049853209},{"x":38.71800160998685,"y":98.51034535036736},{"x":0.5628232174408869,"y":96.19054647443855},{"x":0,"y":3.8094977160767125},{"x":24.75636087949717,"y":2.2315129780620215}]},{"id":"poly-1498","title":"Poly 8","type":"poly","x":17.835,"y":10.966,"width":11.134,"height":79.428,"x_image_background":17.835,"y_image_background":10.966,"actions":{"click":"run-script","script":"https://www.beekhuisyachtbrokers.com/upload/aanbod360/van-schaik-lemsteraak-1375-lemmeraak-lemster-aak/Salon 1.JPG"},"default_style":{"background_color":"#66aaff","background_opacity":0.96,"border_opacity":0},"mouseover_style":{"background_opacity":1},"tooltip_content":{"squares_settings":{"containers":[{"id":"sq-container-759541","settings":{"elements":[{"settings":{"name":"Heading","iconClass":"fa fa-header"},"options":{"heading":{"text":"Salon/saloon"}}}]}}]}},"points":[{"x":99.9983333055551,"y":0},{"x":100,"y":100},{"x":77.7765948380655,"y":99.40662302867565},{"x":53.7305203227459,"y":98.0796797445113},{"x":26.825770219221102,"y":96.98239675936932},{"x":0,"y":94.52054533308193},{"x":0,"y":5.821872912344896},{"x":49.91082775700827,"y":1.8887294413439226},{"x":75.93615894780335,"y":0.9073507780935022}]},{"id":"poly-1063","title":"Poly 9","type":"poly","x":47.835,"y":46.055,"width":26.7,"height":19.041,"x_image_background":48.247,"y_image_background":47.687,"actions":{"click":"run-script","script":"https://www.beekhuisyachtbrokers.com/upload/aanbod360/van-schaik-lemsteraak-1375-lemmeraak-lemster-aak/Voorschip 1.JPG"},"default_style":{"background_color":"#0000dd","background_opacity":1,"border_opacity":0},"mouseover_style":{"background_opacity":1,"stroke_color":"#000000","stroke_opacity":0},"tooltip_content":{"squares_settings":{"containers":[{"id":"sq-container-478461","settings":{"elements":[{"settings":{"name":"Heading","iconClass":"fa fa-header"},"options":{"heading":{"text":"Hal/hall"}}}]}}]}},"points":[{"x":0.38646279259250116,"y":34.28540937874311},{"x":83.78501357980262,"y":31.428250382771562},{"x":83.01313338381857,"y":0},{"x":100,"y":31.428300810963144},{"x":81.85514655352365,"y":81.42833395400748},{"x":81.46938164896699,"y":100},{"x":0,"y":99.99986742782241}]}]}
Salon (12.75Mb)
Salon (11.25Mb)
Voorschip (13.16Mb)
Voorschip doucheruimte (11.16Mb)
Voorschip eigenaarshut (12.22Mb)
Voorschip gastenhut bakboord (11.28Mb)
Voorschip gastenhut stuurboord (11.19Mb)
Voorschip toiletruimte (11.12Mb)
Berth