Vreedenburgh Schokker 984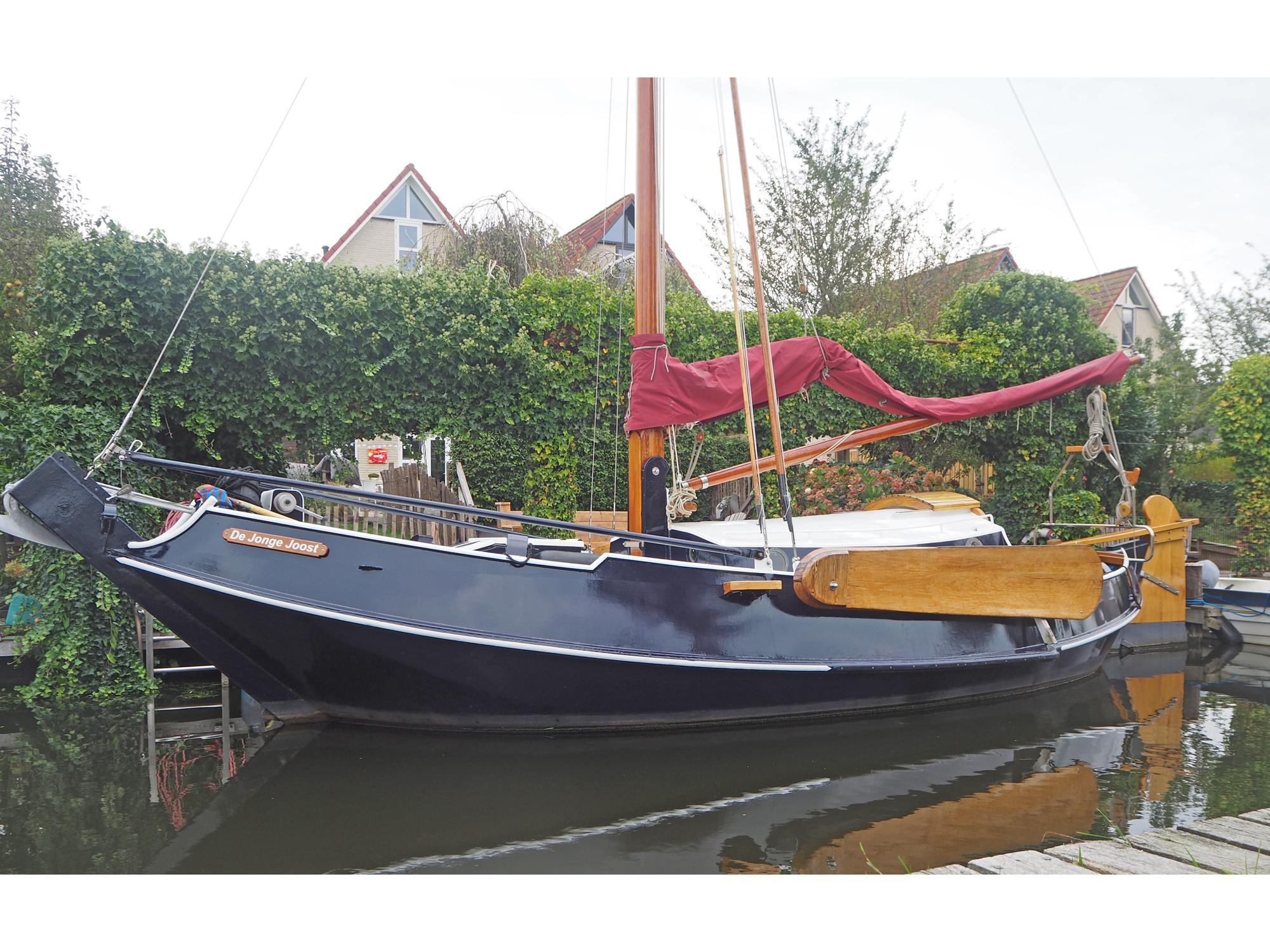 headingdetails Vreedenburgh Schokker 984
€ 49,500
Sleeping places
2 + 2
year built
1980
Berth
Zwartsluis
Category
Round bottoms and flat bottoms
Contactperson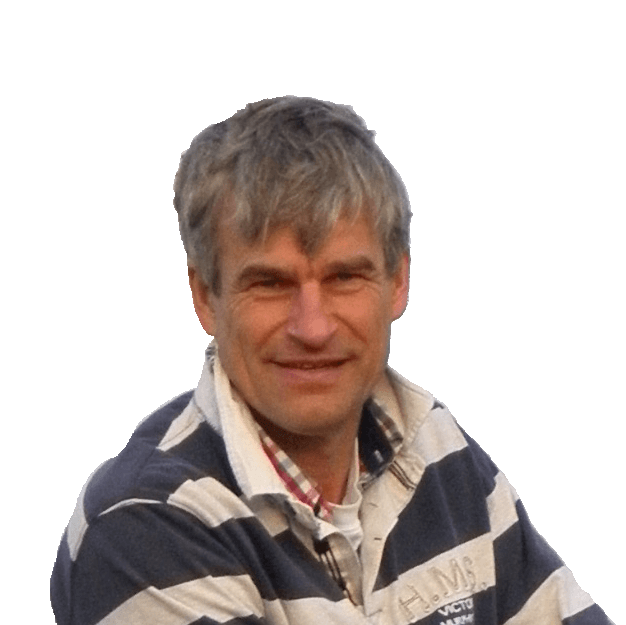 Willem Beekhuis
+316-19730566
Bow thruster, holdingtank, shore power, electric toilet, etc. In 2017-2018 fully refitted Schokker. A must see!!
Dimensions
9,84 x 3,30 x 0,70 m.
Engine
Mercedes 42 HP (31 kW) Diesel
Construction material
Steel
Reference number
204038
Construction material

Steel

Hull shape

Flatbottom

Deck

Steel non skid; 2017 newly covered in epoxy and painted

Superstructure

Steel

Keel / leeboard

Oak sideboard keels

Rudder

Oak (2017)

Steeringsystem

Tiller

Windows

Portholes in brass frames

Displacement

7,500 kg.

Airdraft

10.75 m.

Yard

Van Genderen, Groot Ammers (Holland)

Designer

H. Vreedenburgh
Vreedenburgh Schokker 984 in very beautiful condition. With the headroom in the saloon of no less than 1.97 m, it is comfortable to stay on board. In the bow a spacious bed of 2.00 x 1.45 m has been created.
The Vreedenburgh Schokker 984 has undergone a complete refit in 2017-2018:
Completely new paneled;

Completely new electrical installation installed;

Insulated with glass wool, the floor insulated with hard rubber;

Inside hull newly preserved including engine compartment;

The underwater hull has been made bare and rebuilt with epoxy;

New oak rudder.
This Vreedenburgh Schokker 984 is ready for years of carefree sailing pleasure.
---
Material

Oak interior (2017-2018)

Saloons

Saloon, Foreship

Cabins

2

Berth

2 + 2

Headroom saloon

1.97 -1.91 m.

Headroom frontcabin

1.57 m.

Bedsize front cabin

2.00 x 1.45 m.

Bedsize saloon

2,02 x 0,60 m. (starboard) and 1,60 x 0,62 m. (portside)

Toilet

Toilet room with an electrical toilet

Cooking device

Smev 2 - flame gas cooker

Refridgerator

Waeco CDF-25 25 litres

Heating

2 x Electrical 220 Volt, 1 x wood stove

Insulation

Rock wool damp proof (2017-2018); Floor: hard rubber with aluminum foil
---
Brand / type

Mercedes OM636

Power

42 HP, 31 kW

Number of cylinders

4

Cooling system

Blokland closed cooling

Fuel

Diesel

Fueltank(s)

100 Litres steel (is cleaned annually)

Gearbox

Hurth mechanical (2019)

Propulsion

Shaft

Instruments

Vetus tachometer, Smith watertemperature, VDO oilpressure

Bowthruster

Vetus 35 kgf (2018)
---
Voltage

12 Volt

Batteries

1 x 70 Ah, 2 x 140 Ah

Shorepower

Yes

Alternator

1 x 12 Volt

Batterycharger

Victron Centaur 12/40/ 40 A. (2018)

Diode bridge

2 x

Control panel

2 x Talamex fuse panel

Other

Electricity completely newly installed in 2017-2018
---
Watertank(s)

300 Litres steel

Waterpressure system

Hand pump

Holdingtank

60 Litres stainless steel with deck discharge and underwater discharge
---
Type

Gaff rigged

Mast

Oregon Pine

Standing rig

Stainless steel, back stays from 2017

Boom

Oregon Pine

Gaff

Oregon Pine

Mastlowering system

With mechanic winch

Winches

2 x Gibb sheet

Sails material

Dacron

Mainsail

1 x

Jib

Genoa staysail
---
Anchor

1 x

Anchorwinch

Gibb winch

Other

Selfdraining cockpit
---
Bilge pump

1 x Hand (2018)

Other

All valves were renewed in 2015
---
View in 360 degrees

{"id":5488,"editor":{"tool":"select","shapeCounter":{"polys":5}},"general":{"name":"VreedenburghSchokker984","shortcode":"VreedenburghSchokker984","width":753,"height":274,"naturalWidth":753,"naturalHeight":274},"image":{"url":"https://ottenhomeheeg.com/friksbeheer/wp-content/uploads/2016/01/Oostvaarder-Kotter-Motorboot-huren-Ottenhome-Heeg-9.jpg"},"tooltips":{"fullscreen_tooltips":"none"},"spots":[{"id":"poly-954","title":"Poly 0","type":"poly","x":62.484,"y":4.927,"width":26.161,"height":87.592,"actions":{"click":"run-script","script":"https://www.beekhuisyachtbrokers.com/upload/aanbod360/vreedenburgh-schokker-984/Voorschip.JPG"},"default_style":{"background_color":"#ff0000","background_opacity":1},"mouseover_style":{"background_opacity":1},"tooltip_content":{"squares_settings":{"containers":[{"id":"sq-container-403761","settings":{"elements":[{"settings":{"name":"Heading","iconClass":"fa fa-header"},"options":{"heading":{"text":"Poly 0"}}}]}}]}},"points":[{"x":0.5053289371822659,"y":0},{"x":43.23834109904402,"y":7.154346652591545},{"x":66.5286685714439,"y":13.239230683894505},{"x":82.1564409704292,"y":18.92305874305892},{"x":92.34554317919556,"y":25.003857017761845},{"x":99.4938334589739,"y":30.416909546890714},{"x":100,"y":72.50031978940147},{"x":88.22596470576497,"y":79.57488664814517},{"x":75.04613673039402,"y":85.83912639002716},{"x":59.55423988080657,"y":91.04670402356402},{"x":38.82781635512078,"y":95.06348505947429},{"x":20.79163140878776,"y":98.60669684610772},{"x":0,"y":100}]},{"id":"poly-3958","title":"Poly 1","type":"poly","x":51.328,"y":48.358,"width":10.891,"height":44.891,"x_image_background":51.727,"y_image_background":48.358,"actions":{"click":"run-script","script":"https://www.beekhuisyachtbrokers.com/upload/aanbod360/vreedenburgh-schokker-984/Salon toilet.JPG"},"default_style":{"background_color":"#ffaa00","background_opacity":1},"mouseover_style":{"background_opacity":1},"tooltip_content":{"squares_settings":{"containers":[{"id":"sq-container-34801","settings":{"elements":[{"settings":{"name":"Heading","iconClass":"fa fa-header"},"options":{"heading":{"text":"toiletruimte/toilet room"}}}]}}]}},"points":[{"x":100,"y":0},{"x":98.7787583036729,"y":99.18723643314112},{"x":0,"y":100},{"x":1.2193271994642514,"y":1.6260962389461484}]},{"id":"poly-7358","title":"Poly 2","type":"poly","x":46.277,"y":4.562,"width":15.808,"height":89.435,"x_image_background":46.277,"y_image_background":4.562,"actions":{"click":"run-script","script":"https://www.beekhuisyachtbrokers.com/upload/aanbod360/vreedenburgh-schokker-984/Salon 2.JPG"},"default_style":{"background_color":"#66aaff","background_opacity":1},"mouseover_style":{"background_opacity":1},"tooltip_content":{"squares_settings":{"containers":[{"id":"sq-container-539891","settings":{"elements":[{"settings":{"name":"Heading","iconClass":"fa fa-header"},"options":{"heading":{"text":"Salon/saloon"}}}]}}]}},"points":[{"x":29.430888067975967,"y":99.57179868885822},{"x":0,"y":99.37423789450365},{"x":0.1456166338929261,"y":99.377286465634},{"x":0.9691551041935288,"y":100},{"x":0.8663314236814447,"y":99.98028540097907},{"x":3.387819158674276,"y":0},{"x":6.7885929055003835,"y":0.5378558049604533},{"x":3.380108219052511,"y":0.4994495057870309},{"x":29.419369345928857,"y":1.1922177785553765},{"x":100,"y":1.2246439790954715},{"x":99.99999999999996,"y":47.337651986753535},{"x":31.111045413156525,"y":47.74573062024089}]},{"id":"poly-961","title":"Poly 3","type":"poly","x":26.096,"y":3.832,"width":20.053,"height":89.781,"x_image_background":26.228,"y_image_background":3.832,"actions":{"click":"run-script","script":"https://www.beekhuisyachtbrokers.com/upload/aanbod360/vreedenburgh-schokker-984/Salon 1.JPG"},"default_style":{"background_color":"#66aaff","background_opacity":1},"mouseover_style":{"background_opacity":1},"tooltip_content":{"squares_settings":{"containers":[{"id":"sq-container-449841","settings":{"elements":[{"settings":{"name":"Heading","iconClass":"fa fa-header"},"options":{"heading":{"text":"Salon/saloon"}}}]}}]}},"points":[{"x":100,"y":0},{"x":99.33473474687936,"y":100},{"x":66.23387649129387,"y":99.21293593796855},{"x":35.72460924831519,"y":97.64491086228297},{"x":0,"y":95.52838489011815},{"x":0.6602255153512662,"y":6.097708704775514},{"x":44.35194625724672,"y":2.8847866987301436},{"x":77.48343346369668,"y":1.7105980764728128}]},{"id":"poly-8514","title":"Poly 4","type":"poly","x":3.651,"y":9.672,"width":22.178,"height":79.927,"x_image_background":3.917,"y_image_background":9.672,"default_style":{"background_color":"#ffffff","background_opacity":1},"mouseover_style":{"background_opacity":1},"tooltip_content":{"squares_settings":{"containers":[{"id":"sq-container-458261","settings":{"elements":[{"settings":{"name":"Heading","iconClass":"fa fa-header"},"options":{"heading":{"text":"Kuip/cockpit"}}}]}}]}},"points":[{"x":100,"y":0},{"x":98.80063218033595,"y":100},{"x":83.86045103118836,"y":97.50715028059855},{"x":59.33571781432397,"y":93.64042442781373},{"x":34.431161714871024,"y":85.89031951848249},{"x":15.493213642196196,"y":73.81979744005692},{"x":6.788980190092052,"y":64.62990833253684},{"x":0,"y":49.31490961427908},{"x":6.581537028951795,"y":36.68462768676484},{"x":18.828727812865527,"y":23.495900364463196},{"x":37.51544073248152,"y":13.42978562686069},{"x":60.083307153626464,"y":6.881507271749185}]}]}
Salon (11.78Mb)
Salon (12.7Mb)
Salon toiletruimte (10.81Mb)
Voorschip (12.2Mb)
Berth