Zeilkotter 1700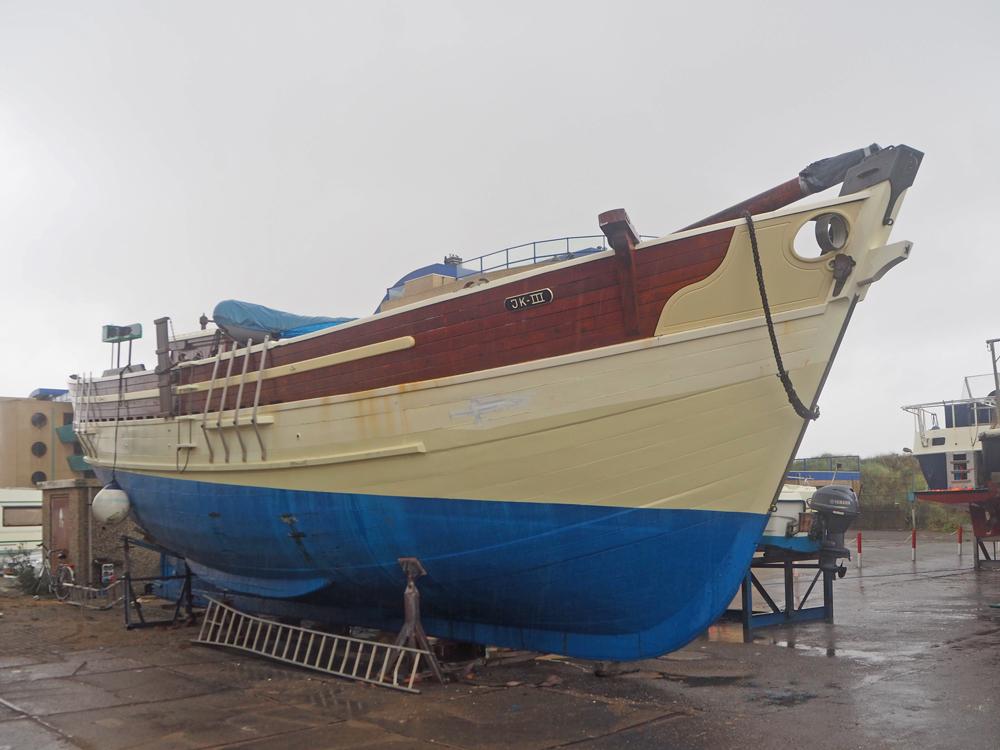 headingdetails Zeilkotter 1700
€ 59,000
Sleeping places
6 + 1
year built
1962
Berth
IJmuiden
Category
Former commercial ship
Contactperson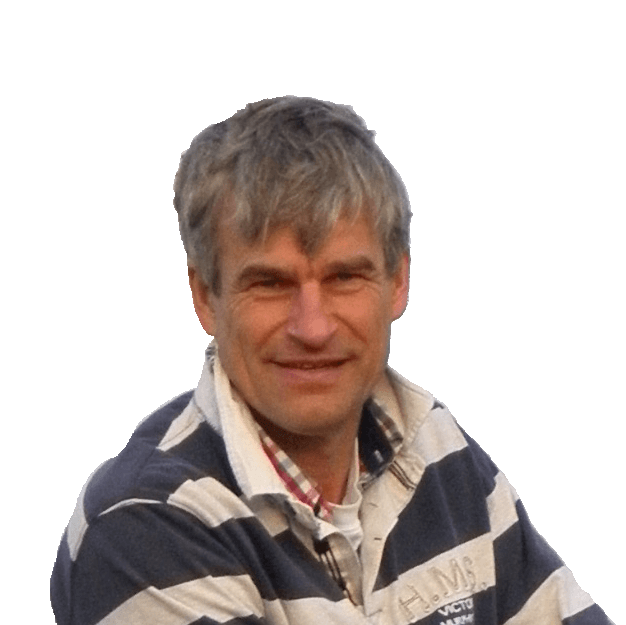 Willem Beekhuis
+316-19730566
CVO approved. Beautifully renovated fishing cutter converted into a sailing cutter with great attention to detail. Still has to be rigged, masts are present.
Dimensions
17,00 x 4,90 x 2,60 m.
Engine
Perkins Sabre 185 HP (136 kW) Diesel
Construction material
Wood
Reference number
205028
Construction material

Oak on oak frames

Hull shape

Round bilged

Deck

Hardwood 60 mm. thick

Superstructure

Oak

Keel / leeboard

Bilge keels

Rudder

1 x

Steeringsystem

Tiller. Original steering cylinders available

Windows

In wooden frames and portholes in bronze frames

Displacement

40,000 kg.

Yard

Scheepswerven De Graeve, Zeebrugge (Belgium)
Sailing cutter 'Jan Koning III' was renovated and rebuilt in the period from 1998 to 2020. The hull has been renovated, the decks and superstructure as well as the interior have been rebuilt during this period. The cutter comes with a lot of bronze fittings and parts.
The masts and standing rigging are present; they still have to be placed. The sails are not there.
The motor has run for only 7.5 hours and must be connected to the propeller shaft.
The Zeilkotter 1700 is CVO approved!
---
Material

Various types of wood (beautifully classic with a great sense of detail)

Saloons

Saloon, Fore ship

Cabins

3

Berth

6 + 1

Bedsize front cabin

Portside: 2.00 x 0.60 m. (down), 2.00 x 0.98 m. (above); Starboard: 2.00 x 1.37 m.

Bedsize aftcabin

1.85 x 0.70 m. (portside and starboard)

Bedsize saloon

2.10 x 0.60 m.

Toilet

Toilet room with a pump toilet and sink

Shower/bath

Bath in a separate room

Cooking device

Taylor 2 - flame paraffin cooker with oven and grill

Refridgerator

Isotherm 80 litres

Heating

2 x Heatpol diesel
---
Brand / type

Perkins Sabre M185-C

Power

185 HP, 136 kW

Number of cylinders

6

Cooling system

Intercooling

Year built

2002

Number of engines

1

Hours

7.5

Fuel

Diesel

Fueltank(s)

2 x 150 Litres synthetic

Gearbox

PRM hydraulic

Propulsion

Shaft, the propeller needs to be replaced

Thrust bearing

Yes

Instruments

Tachometer, Watertemperature, Oilpressure (all VDO)

Other

Engine must be connected to the propeller shaft
---
Voltage

24 Volt

Batteries

2 x 230 Ah AGM

Shorepower

Yes

Alternator

1 x 24 Volt

Batterycharger

Mastervolt Chargemaster 24/30-3 30 A.

Control panel

Mastervolt switch panel

Voltmeter

VDO
---
Other

Piping available, pump and tank not
---
Type

Ketch rigged

Mast

2 x Larch wood

Standing rig

Stainless steel with bronze spanners

Boom

Wood

Jib boom

Wood

Winches

3 x Gibb 9 CR, 1 x Gibb 8 CR, 2 x Bronze
---
Anchor

2 x

Anchorwinch

Mechanical

Railing

Wooden bullwark
---
Life buoy

2 x

Bilge pump

4 x Electrical, 4 x hand

Search light

Yes
---
View in 360 degrees

{"id":2360,"editor":{"tool":"select","shapeCounter":{"polys":6}},"general":{"name":"Zeilkotter1700","shortcode":"Zeilkotter1700","width":753,"height":274,"naturalWidth":753,"naturalHeight":274},"image":{"url":"https://ottenhomeheeg.com/friksbeheer/wp-content/uploads/2016/01/Oostvaarder-Kotter-Motorboot-huren-Ottenhome-Heeg-9.jpg"},"tooltips":{"fullscreen_tooltips":"none"},"spots":[{"id":"poly-8061","title":"Poly 0","type":"poly","x":25.829,"y":21.351,"width":15.937,"height":56.569,"x_image_background":25.829,"y_image_background":22.081,"actions":{"click":"run-script","script":"https://www.beekhuisyachtbrokers.com/upload/aanbod360/zeilkotter-1700-sailing-cutter/Salon 1.JPG"},"default_style":{"background_color":"#66aaff","background_opacity":1},"mouseover_style":{"background_opacity":1},"tooltip_content":{"squares_settings":{"containers":[{"id":"sq-container-296121","settings":{"elements":[{"settings":{"name":"Heading","iconClass":"fa fa-header"},"options":{"heading":{"text":"Salon/saloon"}}}]}}]}},"points":[{"x":99.99869173251616,"y":100},{"x":50.713399428717466,"y":97.76339448221972},{"x":1.6753406745194015,"y":90.96742559629413},{"x":0.006274684174215274,"y":90.96742559629418},{"x":0,"y":3.2251820979490176},{"x":48.330417043306014,"y":0.40289340991477834},{"x":100,"y":0}]},{"id":"poly-5306","title":"Poly 1","type":"poly","x":6.839,"y":7.482,"width":27.225,"height":83.577,"x_image_background":6.839,"y_image_background":7.482,"actions":{"click":"run-script","script":"https://www.beekhuisyachtbrokers.com/upload/aanbod360/zeilkotter-1700-sailing-cutter/Achterkajuit.JPG"},"default_style":{"background_color":"#ff0000","background_opacity":1},"mouseover_style":{"background_opacity":1},"tooltip_content":{"squares_settings":{"containers":[{"id":"sq-container-961131","settings":{"elements":[{"settings":{"name":"Heading","iconClass":"fa fa-header"},"options":{"heading":{"text":"Achterkajuit/aft cabin"}}}]}}]}},"points":[{"x":100,"y":83.84280887090932},{"x":99.51070897881657,"y":100},{"x":76.13653867611072,"y":98.32639134029749},{"x":55.12639962909488,"y":95.16349053373155},{"x":39.77964018018708,"y":93.15924610231309},{"x":22.927859403245048,"y":88.20961728417704},{"x":9.913175955730104,"y":80.82971220628157},{"x":0,"y":72.48960481257221},{"x":0.490744660290879,"y":26.201461832784425},{"x":13.367205585548941,"y":18.276868330087446},{"x":27.805842985318137,"y":11.790470051991221},{"x":43.300061346858364,"y":7.410403905588157},{"x":58.74942400411878,"y":3.915202737316116},{"x":81.42444791317254,"y":1.692163594565196},{"x":99.02440328358536,"y":0},{"x":99.02585692269285,"y":16.157278465258976},{"x":68.29310671652486,"y":17.467320989239308},{"x":67.80603517787127,"y":79.91268129896831}]},{"id":"poly-6664","title":"Poly 2","type":"poly","x":34.329,"y":5.916,"width":24.303,"height":86.967,"x_image_background":34.462,"y_image_background":5.916,"actions":{"click":"run-script","script":"https://www.beekhuisyachtbrokers.com/upload/aanbod360/zeilkotter-1700-sailing-cutter/Salon 2.JPG"},"default_style":{"background_color":"#66aaff","background_opacity":1},"mouseover_style":{"background_opacity":1},"tooltip_content":{"squares_settings":{"containers":[{"id":"sq-container-735721","settings":{"elements":[{"settings":{"name":"Heading","iconClass":"fa fa-header"},"options":{"heading":{"text":"Salon/saloon"}}}]}}]}},"points":[{"x":0.5455901639344082,"y":2.2194145730481787},{"x":19.018723965640287,"y":1.062408345659927},{"x":43.14041000899475,"y":0.30957824798587735},{"x":69.95231232710991,"y":0},{"x":99.45269398907102,"y":0.5408647268216429},{"x":100,"y":100},{"x":73.77058586277452,"y":99.85074132516688},{"x":45.88704773988098,"y":99.71781380100036},{"x":21.838706783073178,"y":99.62586305711852},{"x":0,"y":97.9016238459168},{"x":1.093710382513628,"y":84.05289517811447},{"x":32.239579234972666,"y":83.21357828915676},{"x":31.69313114754099,"y":16.90762799318602},{"x":0.5455901639344082,"y":16.907544061497116}]},{"id":"poly-3309","title":"Poly 3","type":"poly","x":58.765,"y":6.387,"width":8.234,"height":31.022,"x_image_background":58.765,"y_image_background":6.387,"actions":{"click":"run-script","script":"https://www.beekhuisyachtbrokers.com/upload/aanbod360/zeilkotter-1700-sailing-cutter/Voorschip toiletruimte.JPG"},"default_style":{"background_color":"#ffaa00","background_opacity":1},"mouseover_style":{"background_opacity":1},"tooltip_content":{"squares_settings":{"containers":[{"id":"sq-container-457141","settings":{"elements":[{"settings":{"name":"Heading","iconClass":"fa fa-header"},"options":{"heading":{"text":"Toiletruimte/toilet room"}}}]}}]}},"points":[{"x":98.38717429388068,"y":99.9997647069896},{"x":100,"y":4.705860207716671},{"x":0,"y":0},{"x":0.004806220604216931,"y":100}]},{"id":"poly-4219","title":"Poly 4","type":"poly","x":58.765,"y":61.861,"width":8.367,"height":30.292,"x_image_background":58.765,"y_image_background":61.861,"actions":{"click":"run-script","script":"https://www.beekhuisyachtbrokers.com/upload/aanbod360/zeilkotter-1700-sailing-cutter/Voorschip badkamer.JPG"},"default_style":{"background_color":"#ffaa00","background_opacity":1},"mouseover_style":{"background_opacity":1},"tooltip_content":{"squares_settings":{"containers":[{"id":"sq-container-685381","settings":{"elements":[{"settings":{"name":"Heading","iconClass":"fa fa-header"},"options":{"heading":{"text":"Badkamer/bathing room"}}}]}}]}},"points":[{"x":98.40804355603494,"y":96.38496153637627},{"x":100,"y":1.2046915380027663},{"x":1.5872265089683466,"y":0},{"x":0,"y":100}]},{"id":"poly-4144","title":"Poly 5","type":"poly","x":59.031,"y":8.577,"width":27.623,"height":81.387,"x_image_background":59.031,"y_image_background":8.577,"actions":{"click":"run-script","script":"https://www.beekhuisyachtbrokers.com/upload/aanbod360/zeilkotter-1700-sailing-cutter/Voorschip.JPG"},"default_style":{"background_color":"#ff0000","background_opacity":1},"mouseover_style":{"background_opacity":1},"tooltip_content":{"squares_settings":{"containers":[{"id":"sq-container-544291","settings":{"elements":[{"settings":{"name":"Heading","iconClass":"fa fa-header"},"options":{"heading":{"text":"Voorschip/fore ship"}}}]}}]}},"points":[{"x":0.003620140442210228,"y":36.32280882385255},{"x":29.80869793307766,"y":36.32276398082334},{"x":31.73174730477416,"y":0},{"x":46.56505544237457,"y":2.1434726952385836},{"x":64.61227235150648,"y":6.739609434916197},{"x":84.35250375783825,"y":14.046176404571508},{"x":99.51923765707586,"y":22.4215594522155},{"x":100,"y":79.37220655954863},{"x":85.29799597542905,"y":86.86805770194974},{"x":69.89122928407394,"y":92.88633653797686},{"x":48.5471166936737,"y":98.16869053390697},{"x":32.2125096476983,"y":100},{"x":32.2125096476983,"y":63.67714633311823},{"x":0,"y":63.67714633311823}]}]}
Achterkajuit (12.38Mb)
Salon (11.27Mb)
Salon (12.01Mb)
Voorschip (11.76Mb)
Voorschip badkamer (11.02Mb)
Voorschip toiletruimte (12.03Mb)
Berth