Gruno 38 Sport Royal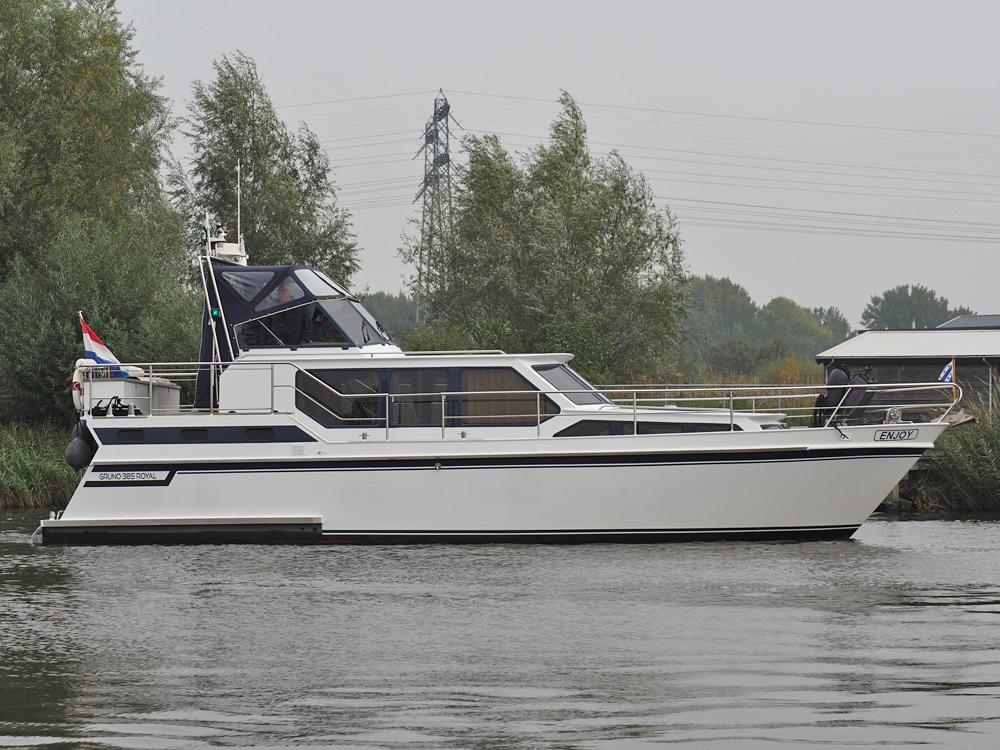 headingdetails Gruno 38 Sport Royal
Sleeping places
2 + 3
year built
2000
Berth
Suawoude
Category
Motor yacht
Contactperson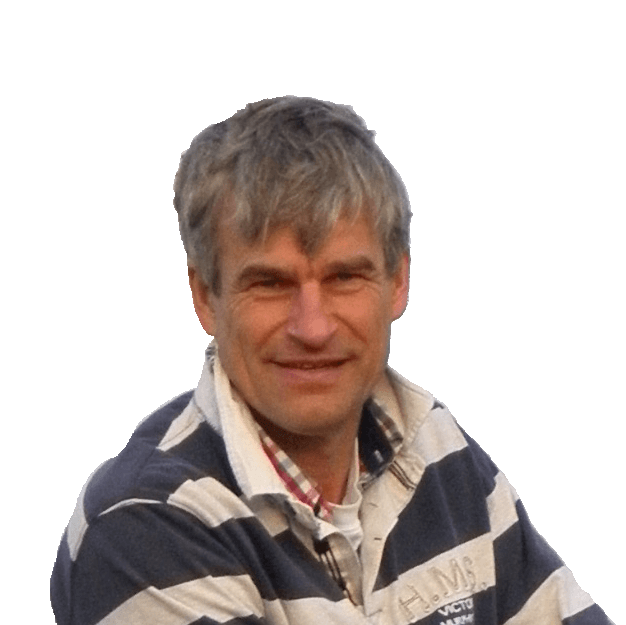 Willem Beekhuis
+316-19730566
SOLD!
Dimensions
12,00 x 3,80 x 1,05 m.
Engine
Iveco Aifo 145 HP (107 kW) Diesel
Construction material
Steel
Reference number
192060
Construction material

Steel

Hull shape

Hard chine

Deck

Steel non skid; Aft deck teak on steel

Superstructure

Steel

Rudder

1 x

Steeringsystem

Hydraulic wheel steering and mechanic emergency steering

Windows

Vetus tinted windows in aluminium frames

Displacement

11,000 kg.

Airdraft

2.80 m.

Yard

Gruno Motoryachten, Zoutkamp (Holland)

Building number

520

CE-category

C
This Gruno 38 Sport Royal is a beautifully designed motor yacht, which has not been saved during construction; luxury cherry paneling, both dirty and greywater tank, heavy duty stainless steel railing, extra large wet room with shower cabin, etc.
With its round seat in the fore ship and owner's cabin with French bed, this Gruno 38 Sport Royal is a very comfortable motor yacht for 2 people suitable for long journeys through Europe.
---
Material

Cherry wood interior, beautifully executed

Upholstery

Upholstery saloon and front cabin from 2016

Saloons

Saloon, Front cabin, Aft cabin with owners cabin

Cabins

2

Berth

2 + 3

Headroom saloon

1.92 m.

Headroom frontcabin

1.92 m.

Headroom aftcabin

1.90 m.

Bedsize front cabin

2.00 x 1.25 m.

Bedsize ownerscabin

2.00 x 1.46 m.

Bedsize saloon

2.10 x 0.67 m.

Toilet

Toilet room with an electrical toilet and sink

Shower

Shower cabin in toilet room

Radio

1 x Blaupunkt radio-CD player, 1 x Blaupunkt radio-cassette player, Blaupunkt CD exchanger

Cooking device

Spinflo 4 - flame gas cooker

Refridgerator

Coolmatic 110 litres

Heating

Eberspächer D5L and heating over the engine
---
Brand / type

Iveco Aifo 8061M14

Power

145 HP, 107 kW

Number of cylinders

6

Cooling system

Intercooling

Year built

2000

Number of engines

1

Fuel

Diesel

Fueltank(s)

2 x 350 Litres

Tank meter

Vetus

Gearbox

Technodrive hydraulic

Propulsion

Shaft

Thrust bearing

Yes

Cruising speed

7 Kn.

Max. speed

9 Kn.

Instruments

Tachometer, Watertemperature, Oilpressure (all VDO)

Bowthruster

Vetus 130 kgf 24 Volt
---
Voltage

12, 24 and 220 Volt

Batteries

3 x 140 Ah (of which 2 x from 2017), 2 x 220 Ah AGM

Shorepower

With earth leakage switch

Alternator

1 x 12 Volt

Batterycharger

Victron Atlas Combi 12/50/1500 50 A.

Solar panel

2 x 50 W.

Inverter

Victron Atlas Combi 12/50/1500 1,500 W.

Diode bridge

Vetus

Control panel

3 x Vetus fuse panel

Voltmeter

Vetus and VDO

Battery-conditionmeter

Victron BMV-501
---
Watertank(s)

2 x 300 Litres

Waterpressure system

Pressure barrel

Warm water

45 Litres water heater (heated over engine and 220 Volt)

Freshwater meter

Vetus

Holdingtank

150 Litres with a deck exit and pump

Holdingtank meter

Wema

Greywater tank

150 Litres with a deck exit and pump

Greywatertank meter

Wema
---
Anchor

1 x

Anchorwinch

Lofrans Royal mechanical

Sternshower

With warm/cold water on bading platform

Railing

Stainless steel (heavily executed) on a steel bullwark

Schwimming ladder

Stainless steel

Equipment carrier

Stainless steel

Schwimming platform

Steel covered with teak

Cabriocover

With a stainless steel frame

Upholstery

On the couch at the aft deck
---
Bilge pump

1 x Electrical

Wiper

3 x

Fire prevention

3 x Fire extinguisher

Gas alarm

Vetus

Gas locker

Suited for 2 bottles
---