Valk Super Falcon 42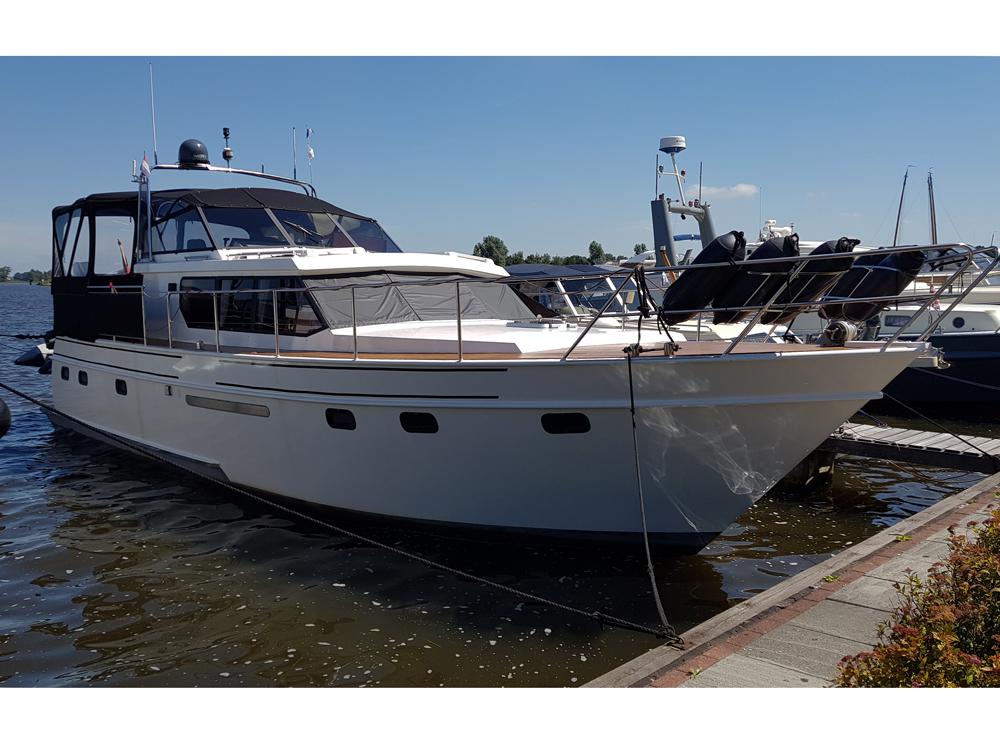 headingdetails Valk Super Falcon 42
Sleeping places
5 + 1
year built
1989
Berth
Leeuwarden
Category
Motor yacht
Contactperson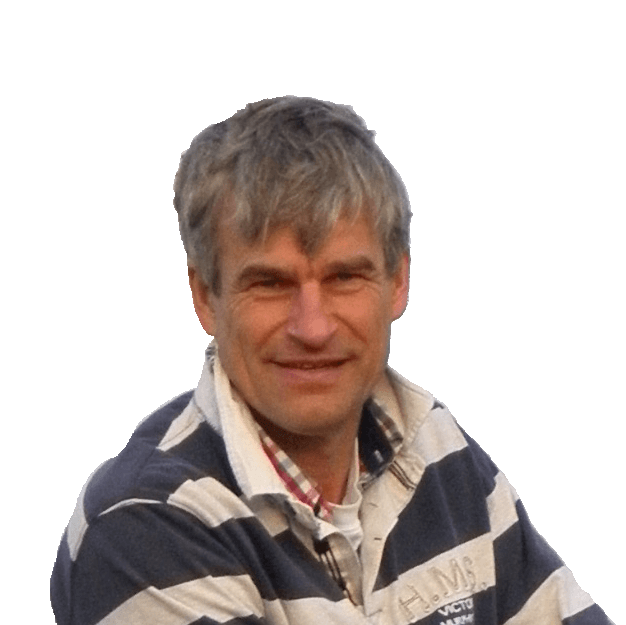 Willem Beekhuis
+316-19730566
SOLD!
Dimensions
13,30 x 4,20 x 1,20 m.
Engine
Volvo Penta 150 HP (110 kW) Diesel
Construction material
Steel
Reference number
182032
Construction material

Steel

Hull shape

Hard chine

Deck

Teak on steel (glued)

Superstructure

Steel

Rudder

1 x

Steeringsystem

Hydraulic double wheel steering

Windows

Tinted Gebo windows in aluminium frames

Displacement

16,000 kg.

Airdraft

2.75 m.

Yard

W. van der Valk, Waalwijk (Holland)

Designer

W. van der Valk
This Valk Super Falcon 42 is a well maintained and comfortable motor yacht. In 2018 the entire motor yacht (including underwater ship) was painted. The underwater ship was sandblasted in 2008 and during that period the Valk Super Falcon 42 had a lot of maintenance; e.g. windows in the wheel house were removed and installed again (watertight).
---
Material

Mahogany interior

Saloons

Wheel house, Front cabin with a guests cabin, Aft cabin with a guests cabin and owners cabin

Cabins

4

Berth

5 + 1

Headroom

2.00 m.

Headroom aftcabin

1.93 m.

Bedsize guestscabin

Front cabin: 2.25 x 0.75 m. (2 x); Aft cabin: 1.95 x 0.62 m.

Bedsize ownerscabin

1.90 x 1.30 m.

Bedsize wheelhouse

2.20 x 0.65 m.

Toilet

Toilet room with an electrical toilet (2013) and sink

Shower

In toilet room

Television

Daewoo and Funai (both flatscreen)

Radio

Medion radio-CD player and Blaupunkt radio

Cooking device

Gasfire 4 - flame gas cooker

Oven / microwave

Clatronic microwave/combi oven

Refridgerator

Coolmatic 110 litres

Heating

Trumatic E4000 (2017) and over the engine
The door and the mattress of the guests cabin in the aft cabin is there. It has been used as a walk-in-closet.
---
Brand / type

Volvo Penta TMD41A

Power

150 HP, 110 kW

Number of cylinders

6

Cooling system

Intercooling

Year built

1989

Number of engines

1

Hours

3,450

Fuel

Diesel

Fueltank(s)

600 Litres steel

Tank meter

VDO

Gearbox

Volvo Penta mechanical

Propulsion

Shaft

Cruising speed

7 Kn.

Max. speed

9 Kn.

Instruments

2 x Tachometer (both Volvo Penta), 2 x Watertemperature (Volvo Penta and VDO), 2 x Oilpressure (Volvo Penta and VDO)

Bowthruster

Duco 8 HP 24 Volt

Stern thruster

Cupa 24 Volt
---
Voltage

12, 24 and 220 Volt

Batteries

3 x 100 Ah, 4 x 230 Ah

Shorepower

Yes

Alternator

1 x 12 Volt, 1 x 24 Volt

Batterycharger

Mastervolt Combi 12/1200 50 A.

Generator

Laser Nettuno H3,5 3,5 kW.

Solar panel

2 x 150 W.

Inverter

Mastervolt Combi 12/1200 1200 W.

Diode bridge

1 x

Control panel

Fusepanel

Voltmeter

1 x VDO, 1 x Volvo Penta
---
Watertank(s)

2 x 400 Litres stainless steel

Waterpressure system

Pressure barrel (2018)

Warm water

60 Litres water heater (heated over the engine and 220 Volt)

Freshwater meter

VDO

Holdingtank

80 Litres synthetic material (2013)
---
Anchor

1 x

Anchorwinch

Vetus mechanical

Deckwash pump

With fresh water

Railing

Stainless steel

Schwimming ladder

Stainless steel

Equipment carrier

Stainless steel

Davits

Stainless steel

Schwimming platform

Steel with teak

Cabriocover

With a stainless steel frame (2016)

Cover

Over aft deck with a stainless steel frame (2016)

Upholstery

On the bank at the aft deck
---
Bilge pump

1 x Electrical

Wiper

1 x

Fire prevention

Fire extinguisher

Gas alarm

1 x

Gas locker

2 Bottles
---