SunCamper 30 Lux
headingdetails SunCamper 30 Lux
€ 69,500
Sleeping places
4 + 2
year built
2015
Berth
Meerwijck
Category
Motor yacht
Contactperson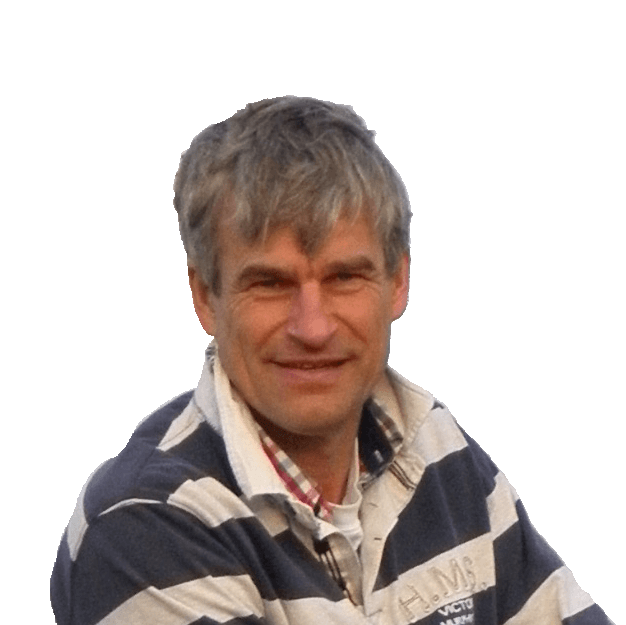 Willem Beekhuis
+316-19730566
Bow thruster, holding tank, shore power, shower, plotter, heating, etc. Comfortable and spacious motor yacht with flybridge.
Dimensions
10,20 x 2,98 x 0,45 m.
Engine
Mercury 60 HP (44 kW) Petrol
Construction material
GRP
Reference number
212059
Construction material

GRP

Hull shape

Round bilged

Deck

GRP non skid; Cockpit: teak-look plastic on GRP

Superstructure

GRP

Steeringsystem

Hydraulic double wheel steering

Windows

In aluminium frames and glued

Displacement

3,500 kg.

Airdraft

2.80 m.

Yard

Balt Yachts, Poland
The SunCamper 30 Lux is a spacious and comfortable motor yacht, partly due to the generous interior height and large window area. The combination of an open cockpit with a flybridge provides a lot of outdoor space.
This SunCamper 30 Lux is equipped with a strong 60 HP Mercury 4-stroke petrol engine that ensures good sailing characteristics and little engine noise. Furthermore, this SunCamper 30 Lux is equipped with many extras.
---
Material

GRP and mahogany

Saloons

Wheelhouse, Fore ship, Aft cabin

Cabins

3

Berth

4 + 2

Headroom wheelhouse

2.12 m.

Headroom frontcabin

1.00 m.

Headroom aftcabin

2.20 m.

Bedsize front cabin

1.87 x 1.60 m.

Bedsize aftcabin

1.97 x 1.35 m.

Bedsize wheelhouse

1.97 x 1.08 m.

Toilet

Toilet room with an electric toilet and sink

Shower

In toilet room

Television

Telefunken flatscreen

Cooking device

Dometic 2 - flame gas cooker with oven

Refridgerator

Waeco 80 litres

Heating

Webasto Dual Top Evo 6 kW
---
Brand / type

Mercury F60 ELPT EFI CT

Power

60 HP, 44 kW

Number of cylinders

4

Cooling system

Seawater cooled

Year built

2015

Number of engines

1

Fuel

Petrol

Fueltank(s)

125 Litres aluminium

Tank meter

Wema

Gearbox

Mechanic

Propulsion

Propeller

Cruising speed

6 Kn.

Max. speed

7 Kn.

Instruments

Smartcraft engine monitoring system

Bowthruster

Lewmar 1.5 kW
---
Voltage

12 Volt

Batteries

2 x 70 Ah, 2 x 110 Ah

Shorepower

With earth leakage switch

Alternator

18 A.

Batterycharger

Victron Blue Power Charger 12/30/3 30 A.

Diode bridge

Intelle SE-3

Control panel

Switch panel
---
Watertank(s)

175 Litres

Waterpressure system

Electrical

Warm water

Webasto Dual Top Evo 6 kW

Holdingtank

110 Litres synthetic with pump and deck outlet

Holdingtank meter

Wema
---
Anchor

1 x

Sternshower

Warm and cold water

Railing

Stainless steel

Schwimming ladder

2 x Stainless steel with synthetic material

Schwimming platform

GRP

Cover

Cockpit with sliding polyester hardtop roof and sides closable with tent cloth

Cockpit table

Teak

Upholstery

Cockpit and sun cushions on flybridge

Selfdraining cockpit

Yes
---
Bilge pump

2 x Electric

Wiper

1 x

Search light

Ocean electrically operated

Gas locker

Suitable for 1 bottle
---
View in 360 degrees
{"id":3410,"editor":{"tool":"select","shapeCounter":{"polys":5}},"general":{"name":"SunCamper30Lux","shortcode":"SunCamper30Lux","width":640,"height":219,"naturalWidth":640,"naturalHeight":219},"image":{"url":"https://s3.amazonaws.com/static.yachtjourney.com/vessels/b390edc98f6e740eae3fab45385cf4f9.jpg"},"tooltips":{"fullscreen_tooltips":"none"},"spots":[{"id":"poly-9189","title":"Poly 0","type":"poly","x":71.094,"y":9.589,"width":18.281,"height":81.735,"actions":{"click":"run-script","script":"https://www.beekhuisyachtbrokers.com/upload/aanbod360/suncamper-30-lux/Voorschip.JPG"},"default_style":{"background_color":"#ff0000","background_opacity":1},"mouseover_style":{"background_opacity":1},"tooltip_content":{"squares_settings":{"containers":[{"id":"sq-container-459021","settings":{"elements":[{"settings":{"name":"Heading","iconClass":"fa fa-header"},"options":{"heading":{"text":"Voorschip/fore ship"}}}]}}]}},"points":[{"x":0,"y":0},{"x":33.33333333333333,"y":5.027477699683297},{"x":64.95726495726495,"y":11.732326925687584},{"x":86.32478632478633,"y":19.553105396266034},{"x":100,"y":25.69836709223535},{"x":99.14529914529915,"y":76.53690481045501},{"x":83.76068376068376,"y":83.79872703697269},{"x":64.10119658119662,"y":91.06130904130005},{"x":36.75350427350424,"y":96.08908283086508},{"x":2.56683760683762,"y":100}]},{"id":"poly-1529","title":"Poly 1","type":"poly","x":34.688,"y":8.219,"width":13.594,"height":35.16,"x_image_background":34.688,"y_image_background":8.219,"actions":{"click":"run-script","script":"https://www.beekhuisyachtbrokers.com/upload/aanbod360/suncamper-30-lux/Toilet doucheruimte.JPG"},"default_style":{"background_color":"#ffaa00","background_opacity":1},"mouseover_style":{"background_opacity":1},"tooltip_content":{"squares_settings":{"containers":[{"id":"sq-container-344371","settings":{"elements":[{"settings":{"name":"Heading","iconClass":"fa fa-header"},"options":{"heading":{"text":"Toilet doucheruimte/toilet shower room"}}}]}}]}},"points":[{"x":2.293333333333307,"y":99.99931169573108},{"x":0,"y":2.5973745997283393},{"x":99.99632183908044,"y":0},{"x":100,"y":100}]},{"id":"poly-4758","title":"Poly 2","type":"poly","x":7.657,"y":9.589,"width":32.812,"height":84.475,"actions":{"click":"run-script","script":"https://www.beekhuisyachtbrokers.com/upload/aanbod360/suncamper-30-lux/Achterkajuit.JPG"},"default_style":{"background_color":"#ff0000","background_opacity":1},"mouseover_style":{"background_opacity":1},"tooltip_content":{"squares_settings":{"containers":[{"id":"sq-container-108481","settings":{"elements":[{"settings":{"name":"Heading","iconClass":"fa fa-header"},"options":{"heading":{"text":"Achterkajuit/aft cabin"}}}]}}]}},"points":[{"x":81.42981226380593,"y":63.78362162162162},{"x":100,"y":64.86486486486488},{"x":100,"y":100},{"x":7.618401804217971,"y":98.37854054054054},{"x":2.379464829940264,"y":77.2972972972973},{"x":0.47619773253687947,"y":62.70270270270271},{"x":0.4754358161648196,"y":51.891891891891895},{"x":0,"y":38.37837837837837},{"x":1.4270693648665158,"y":23.783783783783786},{"x":7.142204071681095,"y":1.0805945945945952},{"x":29.522735584542247,"y":1.0810810810810807},{"x":49.046842618554194,"y":0},{"x":79.04729976837743,"y":0}]},{"id":"poly-6181","title":"Poly 3","type":"poly","x":34.531,"y":7.762,"width":18.908,"height":86.758,"actions":{"click":"run-script","script":"https://www.beekhuisyachtbrokers.com/upload/aanbod360/suncamper-30-lux/Stuurhuis 2.JPG"},"default_style":{"background_color":"#bb5500","background_opacity":1},"mouseover_style":{"background_opacity":1},"tooltip_content":{"squares_settings":{"containers":[{"id":"sq-container-408121","settings":{"elements":[{"settings":{"name":"Heading","iconClass":"fa fa-header"},"options":{"heading":{"text":"Stuurhuis/wheel house"}}}]}}]}},"points":[{"x":0,"y":43.1574795026963},{"x":73.55150072722466,"y":42.63188116248051},{"x":74.38053682401167,"y":1.05306509558391},{"x":100,"y":0},{"x":99.99471109348147,"y":100},{"x":57.02366785667065,"y":99.99984210576174},{"x":33.05831019436733,"y":99.47352797833268},{"x":33.05831019436733,"y":64.21048144058491},{"x":0.8303583234166526,"y":63.15757423923923}]},{"id":"poly-5429","title":"Poly 4","type":"poly","x":53.751,"y":8.675,"width":17.187,"height":85.389,"actions":{"click":"run-script","script":"https://www.beekhuisyachtbrokers.com/upload/aanbod360/suncamper-30-lux/Stuurhuis 1.JPG"},"default_style":{"background_color":"#bb5500","background_opacity":1},"mouseover_style":{"background_opacity":1},"tooltip_content":{"squares_settings":{"containers":[{"id":"sq-container-837781","settings":{"elements":[{"settings":{"name":"Heading","iconClass":"fa fa-header"},"options":{"heading":{"text":"Stuurhuis.wheel house"}}}]}}]}},"points":[{"x":0.9062213623867086,"y":0.0004438482973579395},{"x":43.63244941597449,"y":0},{"x":97.2726082592695,"y":1.604714802602748},{"x":100,"y":97.86068863972423},{"x":52.726664436266304,"y":99.99971657879807},{"x":0,"y":100}]}]}
Achterkajuit (10.76Mb)
Stuurhuis (10.94Mb)
Stuurhuis (11.43Mb)
Toilet doucheruimte (10.45Mb)
Voorschip (11.01Mb)
Berth